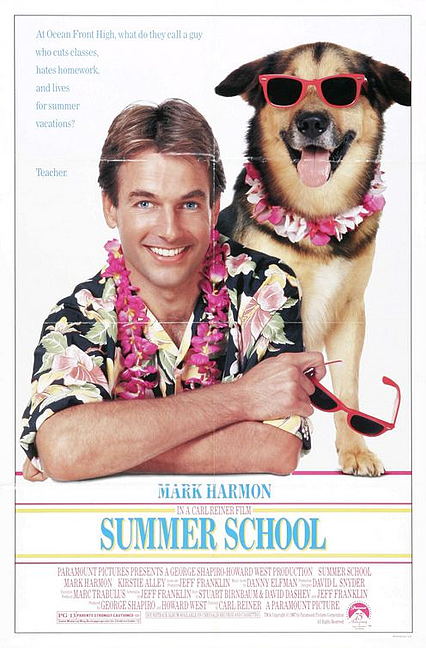 Today's, our language tutor explores the world of foreign study and provides some resources for students and parents to learn more about study abroad opportunities all around the globe.
Hello, dear readers! With the temperatures slowly climbing and the whipping winds of winter abating, it is safe to say that spring is finally here. That is definitely good news for warm weather enthusiasts of all ages, but for high school students all over the country, it also signals the swift approach of the end of the school year—and that means AP Tests, SAT and SAT II dates, and final exams. But, on the other side of those delightful activities, summer beckons.
Many students look to the summer for a relaxing break from the pressures and exigencies of the jam-packed school year, purposefully keeping their calendars completely free for three months; others pick up part-time work to put money in their pockets and keep their parents happy; others pursue service and volunteering opportunities in their communities and around their states and regions; others still return, as every year, to a beloved program or camp that is a part of their history and often, a big part of family lore. All of these options are terrific ways to spend a summer, decompressing from the intensity of the academic calendar, reconnecting with old friends or making new ones, and gaining meaningful experiences from service, work, and learning.
But what about putting a twist on these possibilities—say, service learning in South Africa, or studying Shakespeare in England? Few high school students give much thought to studying abroad during the summer months. This is understandable. Each of those two words can pose a problem: "study" implies actual academic effort, which some folks simply won't have the energy for after a relentlessly draining school year, and "abroad" implies traveling great distances, which involves a laundry list of concerns for parents—logistics, money, visas, healthcare, homesickness, accountability, and more. Nevertheless, summer academic programs for high schoolers are definitely worth a look for many different kinds of students.
In my last post, I presented three myths about studying languages and cultures at the collegiate level, and then I provided the real story. In short: study abroad programs aren't just for language majors; they provide students with invaluable skills that are transferable to all sorts of industries and domains; and study abroad experiences aren't uniquely applicable to their region (i.e. a semester in Beijing will be beneficial for you even if you don't pursue an Asia-centric major or career). While that post focused on the value that study abroad adds for college students, the same arguments hold true for high schoolers.
A foreign study experience can provide a high school student with novel and valuable insights into cultures, languages, ways of living, family and social structures, economic and political frameworks, religions, traditions, histories and media different from their own. On a study abroad program, students also benefit from forging friendships with people their own age from across the world. Beyond these opportunities, students also, by necessity, become more adaptable to new and different environments, building a sense of self-sufficiency that can lead to greater confidence, better decision-making, and higher levels of assertiveness. These skills and strengths can make all the difference in college and beyond. Students entering higher education with enhanced self-reliance and self-awareness will quickly distinguish themselves relative to their peers, not only in terms of academic achievement but also in the realm of "life skills," the myriad small tasks of adulthood that college freshmen often find themselves managing alone for the first time.
But this isn't simply empty rhetoric. A 2002 study undertaken by the Institute for the International Education of Students (IES), a not-for-profit study-abroad program provider, of 14,800 of its own alumni produced some revealing results. Nearly 80% of respondents felt that their study abroad experiences "had enhanced their interest in academic study." 90% of respondents asserted that their study abroad experiences "had influenced all their subsequent educational experiences." And they certainly had quite a few subsequent educational experiences, as 52% of surveyed alumni had gone on to achieve post-graduate (i.e. post-college) degrees, compared to the national average of just 9% of students, according to March 2002 data from the US Census Bureau. But perhaps most importantly, approximately 82% of respondents said that their experiences helped them to shape a "more sophisticated way of looking at the world," while a whopping 97% of those polled reported that their study abroad experiences increased their level of maturity and helped them to "learn something new about themselves." It is essential to remember that as much as study abroad is about encountering other cultures, it is also a grand experiment in self-discovery—and in self-actualization.
Recent data from a variety of sources shows that American college students definitely have study abroad on the brain. In March 2013, an article in the New York Times discussed a study conducted by Education Intelligence, the research bureau of the British Council. That study, entitled "Broadening Horizons," and based on 10,000 participants in the US and England, found that 56% of American undergraduates expressed a desire to study abroad. However, the actual number of US college students studying in foreign countries from year to year is significantly lower. A well known study from the Institute of International Education (IIE) found that only roughly 283,000 US college students study abroad for academic credit each school year, comprising a mere 1% of the total of American students enrolled in two and four year colleges. The IIE report found, however, that approximately 14% of American undergrads have studied abroad "at some time." It is clear from these data points that more American students express a desire for foreign study than actually go on study abroad programs, and it is also apparent that a notable chunk of US college students are arriving on campuses having already studied abroad.
With this in mind, high school students and parents alike should consider the benefits of secondary-school study abroad programs. While many options are available for semester-length exchanges in foreign countries with homestays, a surprising amount of choice also exists for smaller, more contained experiences over the summer. Below, I highlight a few programs that represent the exciting diversity of opportunities available for globally-minded high school students:
These are just a few of the many hundreds of options available for American students. As you make your plans for this summer, and think ahead to how you want to answer that age-old beginning-of-the-year question "What did you do on your summer vacation?" make sure that you duly consider a study abroad experience. It definitely beats mowing lawns in the suburbs.
Stay tuned for more posts about language learning, the college process, and more in the months ahead, and as always, enjoy!