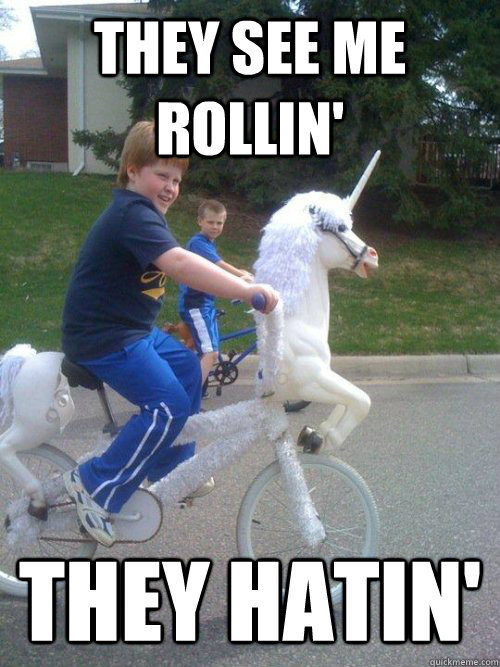 Last time on our physics tutoring blog, we conducted an experiment to investigate the influence of the moment of inertia on rolling motion. We started with two objects that had the same shape, but very different size and mass. Starting from rest, we then set them both rolling down a ramp, to see which one would reach the bottom first. The objects had different values for the moment of inertia, but nonetheless reached the finish line at the same time. So, we resolved to try a second experiment, repeating the first experiment but with two objects that have different geometries. Again, to keep it simple, we'll stay focused on objects that have a circular cross-section, and that are easily found lying around the house. This time, we'll pit the marble against a roll of masking tape. The roll of tape is larger and heavier than the marble, but from the analysis of our previous experiment we might expect the mass and size not to influence the outcome. Let's see what happens:
And they're off! Here is the view from the starting line.
And here is a close-up of the finish line.
We have a winner! The marble beat the tape by a clear margin. So, the geometry of the rolling objects is definitely a deciding factor in this race. Let's take a look at the math, and compare with the previous experiment. For the roll of tape, we can approximate the shape to be a ring, which has a moment of inertia of I = MR2 when rotated about its center. Using the subscript m to denote the marble and the subscript t to denote the roll of tape, we can set up the energy balance equations in the same way as we did before:
Read More