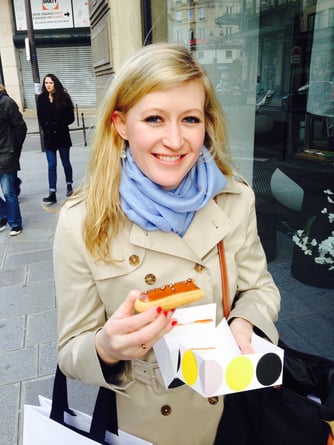 This week, we're spotlighting Caroline, one of our exceptional economics tutors!
Caroline graduated from Brown University with a B.A. in Economics and Public Policy. While at Brown, she was involved in club field hockey, Women in Business, and Kappa Alpha Theta. She also interned in investment banking at Goldman Sachs in 2011, and in the United States Senate in 2010. At Cambridge Coaching, she has experience tutoring financial modeling and the GMAT.
Let's get started with the basics, Caroline. Where are you from?
A small town called Fair Haven, NJ, a few miles from the beach
What did you decide to study, and why?
Economics to learn about how the financial and economic world works; public policy to have the opportunity to change it
What are you up to now? How did you decide to pursue this?
Strategy & Business Operations Lead at a startup in NYC called LOLA. We make organic cotton feminine care delivered straight to your door. I decided to join LOLA because I believe in the Founders and the vision to make feminine care modern, transparent, and convenient.
What do you imagine your life will look like in 5-10 years?
Hopefully running my own startup or leading a similar company to make the world better for women.
Given the choice of anyone in the world, living or dead, which 3 people would you invite to your dinner party? What do you imagine you'd talk about?
Rosa Parks, Gloria Steinem, Hillary Clinton. How to enact change.

Tell us a story from your childhood. Or, introduce us to your 15 year old self.
When I was 3 I wore my mom's high heels and unsurprisingly, fell down the stairs. I put the shoes in "time out." To this day, I'm not the steadiest walker in heels.
What's something that has inspired you recently?
The Conquest of Happiness by Bertrand Russell
What advice would you give to someone looking to get where you are now?
Talk to as many people as you can. There's no straight path but everyone ahead of you has insights to offer.
Are you interested in working with Caroline, either in New York or online?
Want to learn more about our incredible team of tutors? Check out some of our pat tutor spotlights below!