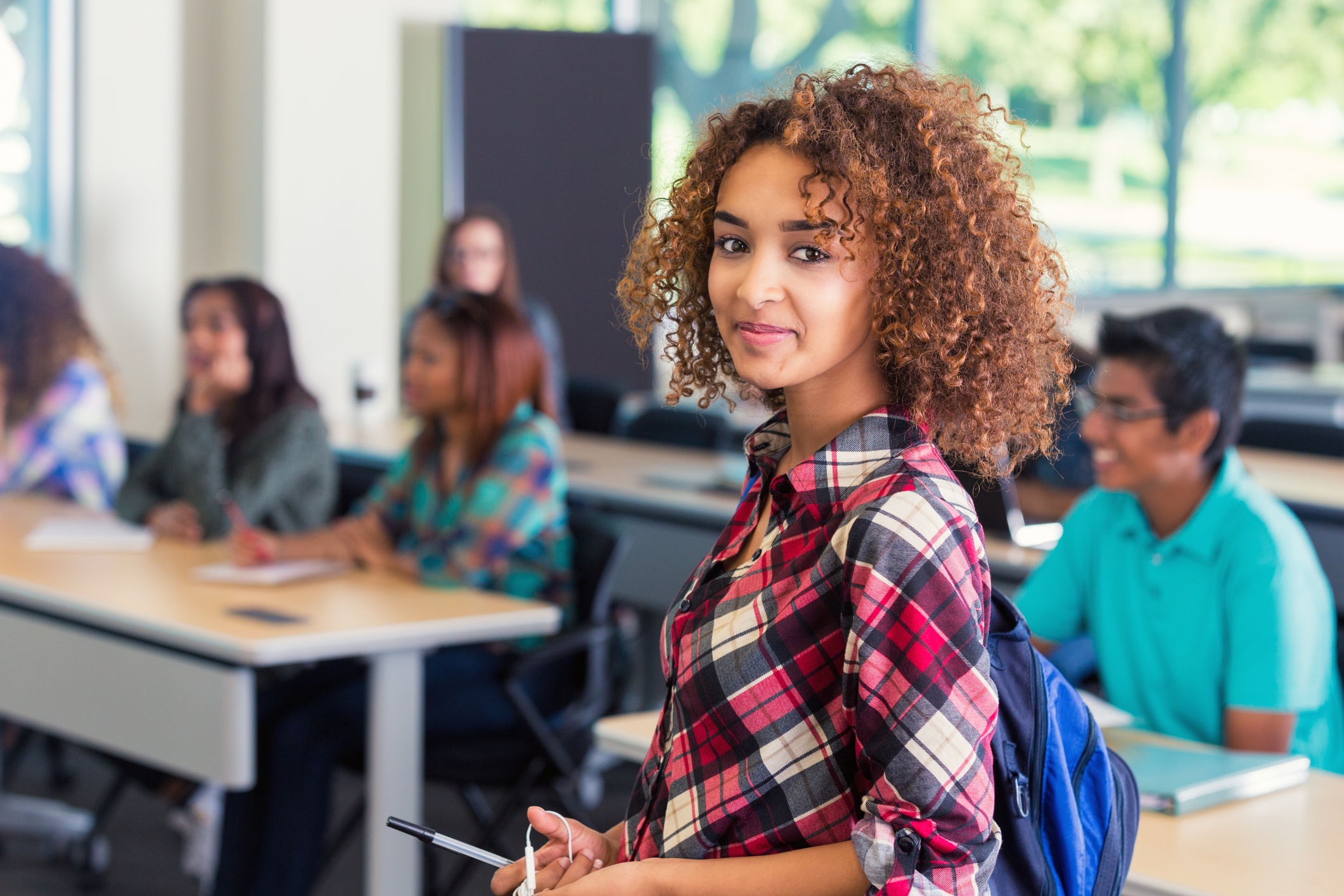 Whether you're applying to a university with strict test requirements or you'd like to showcase your unique academic strengths on college applications, scoring well on the SAT Subject Tests can really help in the college admissions process. In this blog series, I'll discuss some tips unique to individual Subject Tests in a variety of areas. This first post is on the Math Level 1 Subject Test, so let's begin!
What is the Math Level 1 SAT Subject Test?
The Math Level 1 exam is a 1-hour, 50-question, multiple-choice test. Each question has five options. Answering correctly awards you one point, leaving a question blank awards you zero points, and answering incorrectly incurs a penalty of -1/4 point. You are allowed to use a calculator during the whole exam. Be aware, some questions need a calculator, but some questions may be quicker without one.
How do I choose between Math Level 1 and Level 2?
The Math Level 1 exam is geared toward students who have taken two years of algebra and one year of geometry. The Math Level 2 exam is geared toward those with the same experience plus pre-calculus and trigonometry. Given that these tests are showcasing how you have mastered some of your academic courses, I typically recommend that my students take the Math Level 2 exam if they have taken pre-calculus. It is not necessarily true that Math Level 1 is easier than Math Level 2; questions on Math Level 1 can be quite tricky and test areas more extensively because the area is more focused than Math Level 2. However, from an admissions committee's point of view, you should take the test that you have the background for, but talk to your tutor, math teacher, or guidance counselor if you are uncertain which test is best for you.
How is this different than the SAT math section?
There are plenty of structural differences between the math section of the SAT and the Math Level 1 SAT Subject Test. First, the SAT has two math sections, one with a calculator and one without. The Subject Test is a single 1-hour test during which you can always use a calculator. This means you should be very comfortable with your calculator when taking the Subject Test and be very comfortable knowing when a calculator will be helpful or more time-consuming than it's worth. Another difference is the penalty rule. The SAT has no penalty for guessing, so you should have an answer for every single question. One the other hand, the Subject Test has a -1/4 point penalty for guessing, so you should only guess if you have been able to eliminate at least one answer choice. Lastly, there are no "grid-in" questions on the Subject Test. It's completely multiple choice, so you'll spend less time filling in lots of bubbles!
What should I study for the test?
First, let's talk about what not to study. By simply comparing the College Board's information on Math Level 1 and Math Level 2 topics, we see that Math Level 1 does NOT cover the following:
- number series
- vectors
- logarithmic, trigonometric, and other advanced functions
- conics beyond circles and parabolas
- polar coordinates
- 3D coordinates
- law of sines, law of cosines, and other trigonometric formulas
- standard deviation
- non-linear least squares regression
These are topics specific to the Math Level 2 exam. You may be covering these areas in some classes or see them in study materials, but don't spend time studying them for the Math Level 1 Subject Test. The College Board lists the full range of topics for Math Level 1. The main topics are in numbers and operations, algebra, geometry, and probability, but certainly check the very detailed list online to see what you are and aren't familiar with. The most common problem areas I've seen are matrices, imaginary numbers, and probability. Matrices and probability are simply not taught in some high school curricula, so it may be necessary to spend time learning those areas just for the Subject Test. For some, complex numbers (i.e. imaginary numbers) simply haven't been covered in school before taking the Subject Test. Check what specific areas you need to focus on within these four core areas.
General guidelines for the test
First, the areas that will need reviewing will certainly vary from person to person depending on your high school math curriculum and your background and personal strengths. The most important thing is to identify these areas through 1) looking at the list of specific topic areas on the College Board website, and 2) keeping track of which types of problems you don't understand during practice tests. Practice tests are by far your most valuable resource in preparing for the exam. Next, be comfortable with your calculator. Before the test starts, know if it is in "radian" or "degree" setting and what the axes of the graphing window are set to. Know where each button you've ever needed to use is. In a timed test, no moment should be wasted in navigating your calculator. Also, don't assume that you need a calculator for every question. Use practice tests to become aware of what types of problems might need a calculator and which are simply conceptual or numerically simple to solve. On a similar note, absolutely have extra batteries. If your calculator dies and you don't have extra batteries, or it just completely stops working for some reason, you have the option to cancel your score for just the Math Level 1 exam, but you must do it during the test by notifying the exam proctor of equipment failure. This is a last resort you will hopefully never have to come to. You also have the option to cancel all Subject Test scores from a single day for a few days after the exam. Finally, check out my other blog post on Tips for Getting a Perfect Score on a Standardized Math Test. It covers techniques to hone your studying to areas that will improve your score and test-taking strategies during the test.
Be sure to keep an eye for the next post in this series on the Math Level 2 Subject Test if you're planning on taking it! The material in this post is still very important for the Level 2 exam as it covers almost everything in Math Level 1 plus more advanced material. Happy studying!
Having trouble preparing for the SAT subject test in math? Reach out to get support from a tutor like Alex today!
Here's more on the subject!