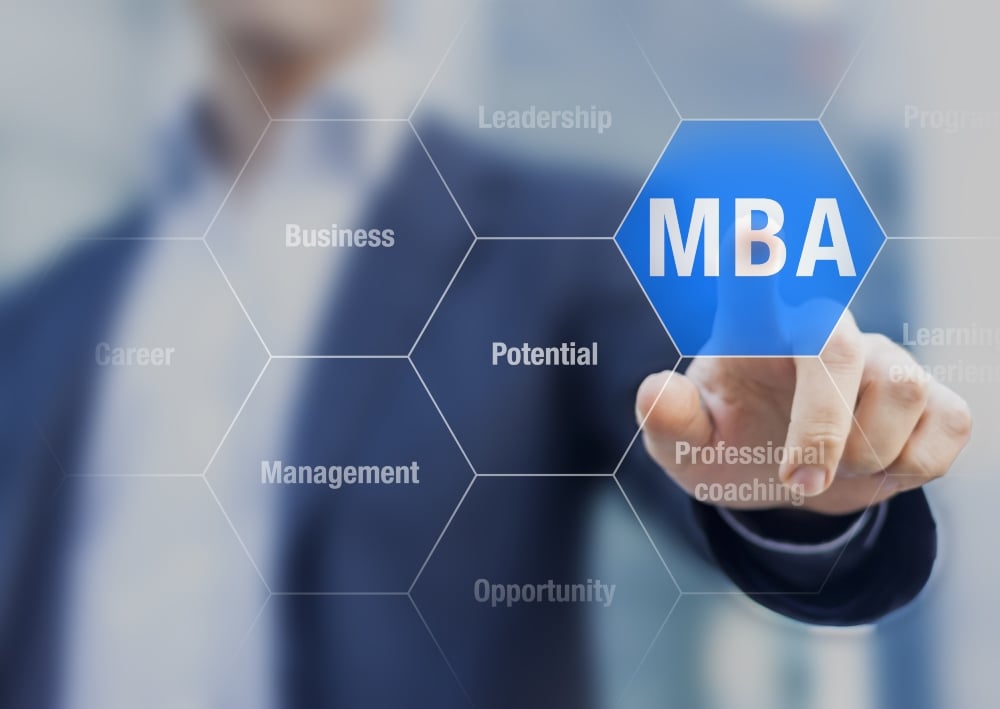 What are business schools really looking for?
I get this question from my clients a lot. Will I be able to convince an MBA program that I am a good candidate even if I haven't been doing something very "traditional?" And what is traditional, anyway? Historically, individuals in the finance and consulting industries tended to comprise the majority of business school candidates. Many people from investment banks, hedge funds, and private equity firms were amongst the leading candidates for business schools, as well as people from top-tier consulting firms or those who had line management experience in a private sector multinational or other corporation. International students who had a stake in large family businesses or military candidates were also candidates with high acceptance rates to MBA programs. And the majority of these candidates were, of course, men.
The financial crisis and other high-level scandals involving graduates of top tier business programs (e.g. Enron) has prompted a decade-long shift in the mentality of many MBA schools. Gradually, more and more schools are seeking to attract candidates of diverse backgrounds (particularly women and minorities) and from different industries or with varied life experiences. Harvard Business School's motto is "educating leaders who make a difference in the world" and they now explicitly acknowledge that they don't want to educate leaders who only claim value – but those that also create value. HBS notes that there are many ways of making a positive difference in the world – not just as a hedge fund manager or an investor. Business schools are increasingly accepting many more candidates who want to create social impact, set policy, run non-profits, or generate change in their local communities. And they are more interested in fostering a diverse and inclusive cohort each year, with people who seek to correct systemic inequities in society or in their home countries.
Although many business school applicants still hail from finance, consulting, or corporate jobs, anyone who wants to use business skills to enhance their career or make a difference in the world can and should apply. As long as you can show how you've used business skills in your career, whatever that work might be, you can appeal to a business school. And business skills are far more widespread than you may think – it doesn't just have to be finance, accounting, or using excel. For example:
Any kind of strategic thinking, critical thinking, or problem-solving skills to break down a problem into discrete parts and address it
Quantitative or data analysis of any kind
Stakeholder management, client management, or people management
Any situation or role where you have used leadership or management skills to mobilize people to get something done
Managing or executing operations of any kind
Persuading a person or group of people to do something, or creating strategic communications
Framing, creating, or developing content for presentations or trainings
As you can imagine, these skills or experiences can be useful in any job in just about any industry. I have coached business applicants who worked in fundraising for an educational non-profit, who worked for failed technology startups, who did communications for an animal rights organization, who lived in an isolated village during Peace Corps in Niger, who worked in local government to distribute food stamps, who came from a PhD program in microbiology, and who were graphic designers, musicians, and servers or hostesses in restaurants. And many of these applicants were more successful in garnering MBA acceptances than the "traditional" finance and consulting candidates. It's all about how you craft your narrative and build a case to show an MBA program how you have used business-related skills to solve problems in the past and why you need a formal business education to elevate your career and get you where you want to go – so you can have the kind of impact you crave.
Business schools are no longer seeking just "traditional" candidates. They are looking to build a deeply diverse and unique class who come from all kinds of backgrounds, skillsets, and industries. As long as you can convince them of the value that an MBA would add to your field, your career, and your life – and be super clear on the difference you seek to make in the world – you are a viable candidate.
Rahima graduated summa cum laude from the University of Pennsylvania, where she studied global health, healthcare management, South Asian Studies, and Asian American Studies. Rahima worked at PwC Advisory in New York as a healthcare and public sector strategy consultant after undergrad, where she earned an early promotion and the firm's MVP award. After three years in management consulting, Rahima moved to Malawi, in Southern Africa, with the Clinton Health Access Initiative (CHAI) to assist the Ministry of Health with global health programs. She initially worked to accelerate the introduction of new vaccines into Malawi, and then managed a team to increase access to HIV and TB diagnostics. Rahima also lived in Myanmar, helping CHAI to launch its offices in Yangon and Nay Pi Daw. Rahima has lived and worked in seven countries and has traveled to 55. She is an avid photographer, artist, chef, gymnast, and volleyball player, and is also a certified yoga instructor.
Rahima earned an MBA from the Harvard Business School and an MPH in global health from the Harvard School of Public Health, where she was a Zuckerman Fellow through the Harvard University Center for Public Leadership. After graduate school, Rahima worked in Boston as a social impact consultant at FSG. She currently works for the United States Agency for International Development in D.C., where she is a Market Access Advisor at the Center for Accelerating Innovation and Impact within USAID's Global Health Bureau.
Rahima has been doing college and graduate admissions coaching and career coaching for over ten years. She has helped students gain admission into all the leading medical schools, public health schools, US and international top business schools, and a number of leading programs for public policy, public administration, science, education, engineering, healthcare administration, and other masters programs. In addition, her students have received admission to all of the Ivy League colleges and many other undergraduate colleges throughout the US and Canada. Rahima also provides strategic guidance, presentation preparation, essay edits, and project reviews for students in undergraduate and graduate programs, as well as targeted feedback, coaching, mentoring, and preparation for career transitions, scholarship applications, and job applications, including interview preparation, resume edits, and cover letter drafts. Rahima deeply enjoys helping students build their narratives, find their voice, help their stories stand out, and craft personal, meaningful essays.
Read some of Rahima's previous blog posts below!