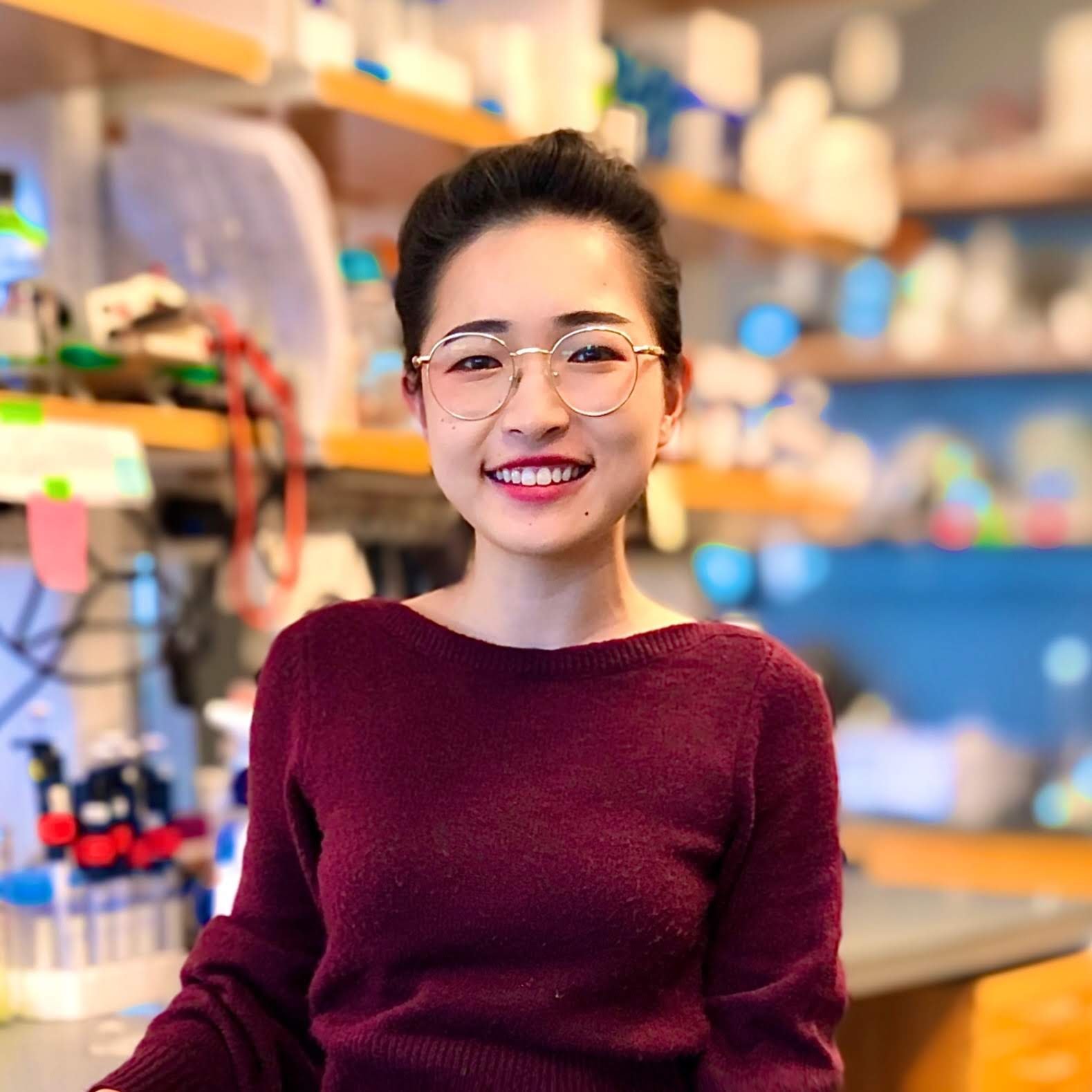 This week, we're spotlighting Ellen Y., one of our Harvard MD/PhDs.
Ellen grew up in sunny Southern California, solely subsisting on a diet of boba milk tea and In-N-Out burgers. An early interest in science drove Ellen to pursue a degree in Chemistry at Caltech, where her passion for science and human engagement led her to consider a career in medicine. She is currently pursuing an MD-PhD at Harvard Medical School and conducts research on the dysregulation of cell death in cancer. Ellen dreams of one day serving as a pediatric oncologist, of guiding children and teenagers through one of the most grueling journeys that a person can face.
Ellen's affinity for the humanistic elements of science have led her to serve as a STEM tutor for high school and college students, a writing center tutor, and a laboratory teaching assistant. Whether the task at hand is an algebra worksheet, a history essay, or a lab report, Ellen has found the experience of supporting students through academic challenges to be deeply rewarding. By combining expertise and compassion, Ellen hopes to demystify complex scientific concepts and help students reach their true academic potential.
In her spare time, Ellen rocks out on keytar in a four-piece girl band called Panic! At the Library and daydreams about a side-career in medical illustration.
Tell us about where you grew up, and what your world looked like.
I grew up in sunny Southern California, and from the very start my parents emphasized the importance of education. I spent my free time practicing piano and violin, and to this day I've nurtured my passion for music, writing and recording songs for my all-girl rock band.
What did you decide to study, and why?
I studied chemistry, and specifically protein biochemistry, because I love thinking about how molecules interact with each other. Proteins are the molecular machines of the cell, and they have a fascinating variety of shapes and functions. My area of expertise is structural biology, which aims to characterize the structures of these molecular machines in order to better understand their functions.
What are you up to now? How did you decide to pursue this?
Currently I'm an MD-PhD student at Harvard Medical School, and I'm working on my thesis research. I joined the class as an MD-only student, but working in my current lab showed me that I truly wanted scientific research to be an integral part of my career. I love conducting experiments to probe the unknown, and it's especially exciting that some of my findings may one day help the sick and suffering.
What's a lesson you've learned from teaching?
By teaching a variety of students I've learned the importance of understanding a concept from multiple angles. Each student learns differently, and an approach that works for one student may not work for another. Some of my students are independent learners, and other students appreciate a more tutor-guided approach. I've learned to adapt to these and other situations, and I'm so grateful to my students for what they've taught me.
Given the choice of anyone in the world, living or dead, which 3 people would you invite to your dinner party? What do you imagine you'd talk about?
I'd love to invite three strong female musicians who inspire me: Hayley Williams, Lynn Gunn, and Jenna McDougall. I admire their power and tenacity in a very much male-dominated industry, and I'd love to learn from their experiences about how to thrive in the similarly male-dominated world of STEM.
Who is one person that has deeply shaped the way you think or behave?
Judy Richonne, my high school history teacher, was one of the most inspiring mentors I've ever had. When I was a freshman, I was not fond of writing. It was hard, it was tedious, and I was quite terrible at it. Sitting in Mrs. Richonne's freshman world history class, I rolled my eyes when my first essay came back with a big, red "C-" at the top of the page. Yet Mrs. Richonne believed that I could improve. Week after week she tutored me after class, painstakingly honing my ability to form arguments and commit them to paper. It was only through her generosity and persistence that I grew confident enough to take AP US History during my sophomore year.
I feel forever indebted to Mrs. Richonne—not only for granting me the skills I needed to succeed as a scholar, but also for inspiring me to be a life-long learner. I'm pursuing my dreams today in large part because she believed that I could, and I know that she'll continue to inspire generations of students to come.
What advice would you give to someone looking to get where you are now?
We are often told to be well rounded, but I also want to emphasize the importance of finding your passions and sticking to them. Few of us are born talented, and only through dedication and perseverance do we truly become masters at our craft. I'm still working on my "thousand hours", and I hope that my journey as a student of life will never end.
Click below to work with Ellen Y. today!
Want to learn more about our incredible team of tutors? Check out some of our previous tutor spotlights below!
Tutor Spotlight: Meet Preston, Our Amazing LSAT Tutor!
Tutor Spotlight: Meet Paul, Amazing Harvard PhD!