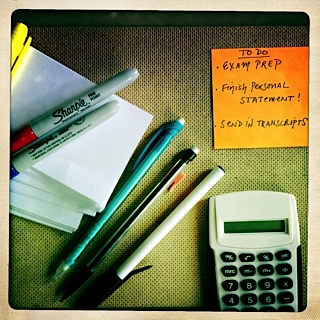 As a long time test preparation tutor and 'you name the test' test-taker, I have always suspected that studying for entrance examinations can make you smarter.
I recognize this may not be a popular view in a world in which many college-bound view these tests as difficult, an anxiety provoking barrier to their educational goals or overly influential in admission processes. And frankly, at one point I have thought all of these things. Yet, as someone who has taken many of these tests over the years either because I was not sure of the professional path I wanted to pursue, or I wanted to up my game as a tutor, the act of prepping for and tutoring these exams has made me more focused, disciplined, sharpened my brain and made my analytical skills better in my higher studies.
Just as a boot camp might chisel your physique, systematic test preparation over the course of several weeks and months can chisel your brain, make you more mindful and focused.
I not only saw this sharpening in myself after preparation for the GMAT and LSAT, but I have also seen this sharpening repeatedly in students preparing for a variety of exams including: ACT, SAT, PSAT, GMAT and LSAT students.
Perhaps one's baseline score is not always a fair indicator of how one will do in college; yet, I would argue that we should have these tests, so that people can go through an act or preparation for these tests, which can cultivate focus, mindfulness and quicker analytical speed in students. Given these personal and professional observations, I was not surprised and delighted to hear of a recent study out of University of California at Berkeley.
In a joint department study conducted by the Psychology Department and Haas Business School, the researchers found that studying for the LSAT makes you smarter. The LSAT is similar to other entrance examinations in that it contains a reading comprehension section and similar to GMAT in that it has logical reasoning questions, which are called critical reasoning questions on the GMAT.