One of the most important decisions you'll make in the law school application process is to which schools to apply. Here are some tips to help you.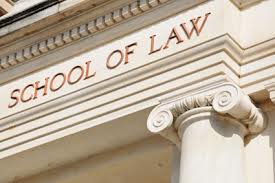 1) Apply to a range of law schools based on your GPA and LSAT test score.
Even more so than other graduate programs, law school admissions relies heavily on your GPA and LSAT test score. You should start by figuring out where you stand based on those numbers. Make sure you apply to a number of schools where you fall right in the middle of the range, a few reach schools, and a few safety schools.
2) Think about where you want to live and work after law school.
Most law schools tend to be more connected in the cities in which they are located and therefore many law school graduates stay in the city where they attended law school. This means you should think about where you want to live and work when you think about where you want to attend law school. If there is a city you really want make sure you end up, consider applying to as many schools as possible in that city. Depending on the market, a lower ranked school in that city may have higher job placement than a better ranked school elsewhere.
3) Consider what kind of law school environment you want.
Different law schools have different atmospheres. Think about whether you would prefer to go a school that is bigger or smaller, more or less structured, more or less competitive, etc. All law schools are not created equal in these regards and keep in mind that law school is three whole years of your life so quality of life is important.
4) Talk to as many people as possible about your law school application choices.
Once you have figured out what you are looking for, call up everyone you know who is in law school, has graduated from law schools, knows people in law school, etc. and ask them about their experience. This can be the best way to figure out which schools are most appealing to you because you are getting information directly from personal experience.
5) Last but not least, law school rankings are important, but they are not everything.
There are a number of different law school rankings, the most prominent being the US News and World Report. These rankings are important because they do indicate a level of prestige and reputation that affects job prospects. That being said, they are not everything. As mentioned above, some law schools that may be lower ranked overall have excellent job placement in the particular city in which they are located. Similarly, some law schools may specialize in one particular area and be very well known for that. Use the rankings as an overall guide, but not an absolute deciding factor of where you apply and ultimately end up going.
Good luck!