At this point in the spring, we're only about one month away from the May AP tests, and as a veteran academic tutor in New York City, this is the time of year when I push all of my students in high school to take full-length practice AP exams. Regardless of the subject – be it AP World History, AP Biology, or even AP Japanese Language and Culture – this is the right moment to understand the amount of progress you've made in your test preparation, to isolate your trouble areas, and even to just get a feel of the examination itself so that there are no curveballs on test day. Below are some of the things that I try to remind my students in New York of as they gear up to take an AP practice examination.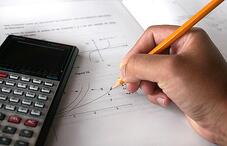 Take it seriously
With one month to go, this is probably the last time you're going to have to complete an entire practice test – remember that as we get closer to the AP exam, your high school classes will be switching into finals mode as well, and time management becomes increasingly crucial. Make yourself read every instruction box, every prompt, and every question, word by word. The more time you invest in your standardized test preparation now, the more confident you'll be on test day, in terms of both the knowledge you're comfortable showing off and the actual structure of the exam itself.
Have someone on your side
Whether this is a parent, a classmate, a friend, a teacher, or one of our many amazing, academic tutors at Cambridge Coaching – it's important to know that you're accountable to someone for getting this thing done. Having a buddy for the practice exam not only makes you more likely to get it done, but it can help to keep you honest in terms of timing and grading, too. Not everyone needs a hand to hold for the practice test, but I can't emphasize enough the importance of just telling someone that you plan to do it. This level of accountability alone will increase the likelihood that you get any project done tenfold, especially as your high school academics become more and more intense.
Give yourself a little reward
Just make sure it's not time off from studying! Obviously this is not the time to slack off from your test prep regime, but having a little treat to look forward to can make this hours-long time investment a little more palatable.
These three tips should help you to get over those initial hurdles that end up convincing students to put off their AP practice exams until it's too late. Get it done, and take it seriously – remember that this is partially a diagnostic to locate spots for your review during the home stretch. The practice test is nothing to be nervous hour, but if you do decide that some extra organization help is needed during your final weeks of preparation, be in touch and one of Cambridge Coaching's experienced tutors will be happy to help!