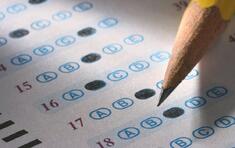 This past weekend, many students took the SAT Subject Tests, aka the subject tests, at the same time others took their SAT's. The subject tests are each an hour long and cover 20 subjects. There are five subject areas under which the 20 tests are categorized.
Language Exams
French
French with Listening
German
German with Listening
Spanish
Spanish with Listening
Modern Hebrew
Italian
Latin
Chinese with Listening
Japanese with Listening
Korean with Listening
Science Exams
Biology/EM
Chemistry
Physics
History
U.S. History
World History
Math
Math Level 1
Math Level 1
Literature
Literature
Who Should Take Them?
It depends. Historically, ivy leagues and top public institutions would require two to three of them along with SAT scores. However, with the surging popularity of the ACT in the last several years, many of these types of institutions are substituting the need for the 2-3 subject tests + SAT combo for the ACT (plus Writing section).
Nevertheless, while such institutions report that they are not biased to those who have one or the other combination, I still have two suggestions when deciding whether to take the time to prepare for the subject tests:
If you only want to take the ACT (plus Writing section), make sure you know ahead of time if this substitution is possible.
If you think you could do really well at 2-3 of the subject tests, and you are willing to put in the time preparing on your own with test preparation books and/or with a tutor, I would say take them.
I took three of them when I was in high school. Yes, it was the 90's, but I think having an assortment of good scores, including my SAT, ACT and SAT Subject Test Scores really made a difference in the variety of top-notch universities, which accepted me.
Which Tests Should you Take?
In order to determine which tests you should take, I recommend purchasing The Official Study Guide for All SAT Subject Tests: Second Edition.
There are example tests subject tests offered. These tests are drawn from previously administered tests. So, getting your feet wet in this book would be a fairly accurate gauge of where you stand score-wise in any particular subject area.
While you may not need all 20 to practice with, you still have a bigger sampling to pick the tests that you think that you can excel at and thus show colleges the subject areas in which you are strong or align to your high school academics.
As an SAT tutor, I had several of my students do that for this last subject test administration. A couple of months before the exam, I had them explore which tests (I recommend three) they wanted to take. After that determination, we ordered the appropriate test preparation books for those subjects. There are a variety of companies that put single subject test preparation books, including Princeton Review and Barron's. I also think it's completely worth finding a tutor who specializes in the particular subjects for which you decide to prepare.
How many Tests Should a Student Take?
In the rest of the blogpost I have mentioned taking 2-3 subject tests. So, you might be saying so which is it? Just tell me. Should I take 2 or 3 tests? My preference for my students who will be applying to institutions that require the subject tests is to take three. For those organizations that require subject tests, three is often the magic number. However, if you have a lot on your plate and you know you can opt for the ACT (plus Writing section), then I say pick one or two and prep the living daylights out of them.