A private tutor can be a great way to improve your writing, or your scores on standardized tests. A tutor can give you new techniques and tips you weren't aware of, point things out to you that you wouldn't have noticed, give you good practice exercises, and generally help with your discipline and motivation in writing or standardized test prep.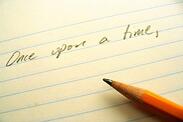 But simply hiring a tutor will only take you part of the way. You also need to know how to make the most of working with your tutor. A tutor is like a tool--even the most helpful tool in the world isn't helpful unless you use it wisely and diligently.
Primarily, this means taking responsibility for your own improvement.
This is a change in attitude. Instead of waiting for improvement to happen on its own, you decide to use every resource available to you to improve; your tutor is a very helpful and available resource. It is also important to prepare for your sessions.
Think about what your weaknesses might be and where you most want to improve.

Think of questions for your tutor.

When you are given practice assignments or homework, do them diligently and try to learn from them.
Finally, like with any academic tutor, develop a rapport with your tutor and give them feedback.
If your tutor is giving you things to work on that you think aren't helpful, ask them about it. Your tutor should be able either to explain and justify what he or she is doing, or else switch to another strategy.
Tutors at Cambridge Coaching will put as much work and effort into the session as you do. And, like anything else in life, the more you put in to working with your tutor, the more you will get out of it. Then you will see greater improvement, and you can be sure that your time, and your money, are well spent.