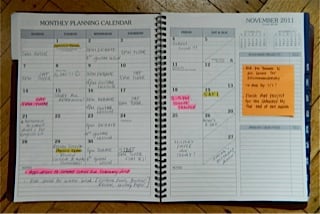 The first deadlines for most colleges and universities happen at the begining of October. Starting to think about the process early can go far to increase your chances of admission to your ideal school. Why? Well, if you know where you want to go and why you belong there, your application will be thoughtful and well-organized. This will give you a major advantage during the college admissions process.
In this post, I'll take a look at the early part of the application process, or even what some might call the pre-process, which you can begin now. It might seem ridiculously far in advance, but believe me, as an application consultant, I assure you that its not. Don't spoil your summer worrying too much about college, rather think about it as a time of reflection.
I. Let's take a look at the average college application's required components:
A HS transcript or report card from junior year onwards

1 or 2 recommendations from teachers

SAT or ACT score

The common application

Supplemental school-specific essay(s)
Some schools also offer students the opportunity to share some additional, optional components.
A resume

A peer recommendation (the school will specify that this is needed)

A supplement (visual arts, music, theatre, tech)

SAT subject test scores (this is more often than not a mandatory component)

AP scores
You might be saying, yes and...still seems early to start assembling my application! Well, you can get ahead on the application components by thinking about the content for your personal statement and essays, as well what you are looking for in a college. Consider these questions:
What makes you different from other applicants? T

his will inform what you choose to write about in your personal statement.

How can do stand out, and how will you demonstrate this in your application?
II. Turning to school selection, let's think about these two questions:
What do you want to get out of college?

What are your musts for a college?
This is the fun part. You get to start imagining what your college life might look like.
Are you hoping to go to a large school with a big campus? Maybe you want to live the city life and study in an urban area? Are you hoping to pursue lots of study abroad opportunities?
There are many factors involved in picking schools - geography, academic focus, extracurricular opportunities, arts resources, scholarship options, sports programs, and on - and one of the most important, is thinking about where you will feel happy and comfortable, and able to make the most of your undergraduate education!
In addition to thinking about the "feel of a school", remember to think about the following:
Play the numbers game: review the school's average GPA and SAT/ACT scores.

Look at common majors and explore the school's academic programs and other offerings.

Consider geography if it's important to you.

Do your research: Check out the school's website and dig in. Talk to alumni, or attend an info session. Visit campus!
And, don't forget this important question: Do you want to apply early anywhere? To explore this topic further, check out this blog post.
III. Getting down to business
With your list ready, sign into the each school's application portal to register and get on the admissions mailing list. Make yourself known!

Project-manage your process: create a schedule of external and internal deadlines.

Brainstorm some possible recommenders and think about how you will approach them when you head back to school.
If you can start your senior year with a list of schools and a sense of how you will present yourself in your application, you will be several steps ahead of most of your peers, and better prepared when the application process swings into high gear.
Remember that this is just about brainstorming and research phase, so you can certainly do this during your summer vacation without it cramping your style.