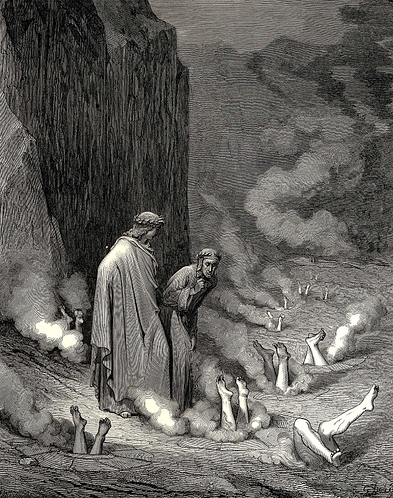 How we used to select colleges before the days of US News College Compass
Right about now, rising seniors all over the country are taking off on college visits. This is the first step in one of the most important aspects of the whole college process: crafting your list of colleges. Thus, today we are re-posting a classic college admissions blog from our archives, in which our application consultant answers one of the thorniest questions facing seniors: "How do I choose which college to apply to?"
It is important, when setting boundaries or crafting agreements with your children, to cover all the angles, because children are masters of the loophole. Case in point: when I was deciding where to apply to college, my parents made one request of me: nowhere West of the Mississippi. I thought that sounded perfectly reasonable—we're from New York City, so they wanted to be able to see me on occasion, and it's not like there was any dearth of colleges nearby. Unfortunately for them, in asking that I stay East of the great river, they never specified just how far East. I guess they figured, "we live in New York, you can't get more East than that."
They forgot about the Atlantic Ocean.
That I wound up going to college at Trinity College Dublin in Ireland had nothing to do with any desire to get far away from home, but rather with what was, at the time, a vast and consuming personal obsession with Irish Literature, specifically the work of James Joyce. Granted, I was an odd teenager, but not that odd. In other words, I wasn't trying to be original or exotic or adventurous. I'd gotten into most of my choices in the US. It was just that I wanted to be in Ireland. I had visited twice, fallen rapturously in love, and so that's where I wanted to be. And more to the point, I knew exactly what I wanted to do with my life: I wanted to write. I wanted to study English. The reason I wanted to go to Ireland wasn't just because of the mist and sky and green—it was because the Irish system was designed for students to study one or two subjects to the exclusion of all else. I would take ten English literature courses per year, and no math or science, which I sucked at, would get in the way. It was simple: I loved the country, I loved the campus, and I loved the program. And yes, there was a little bit of adventure in it. It was like getting a graduate degree for a fraction of the cost.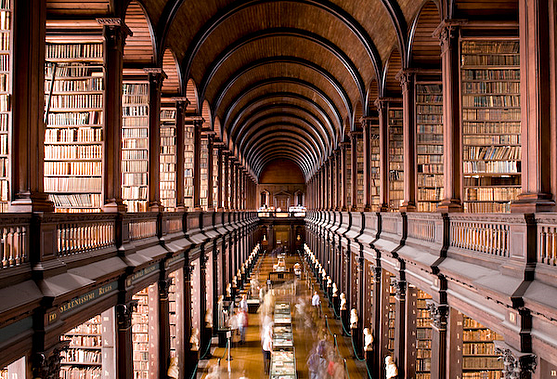 This is the Long Room at Trinity College. LOOK AT THIS PLACE. HOW COULD YOU NOT WANT TO BE HERE?
So what's the point I'm trying to make here? That as you begin to draw up the list of colleges you want to apply to, I urge you to do two things:
be clear about what you want, and be adventurous.
It's hard to lose with American colleges—in general, they are astonishingly good. Anyone who works in college application coaching will tell you that the top fifty schools are so close to one another in quality that you'll get a phenomenal education wherever you end up. The important thing is to choose schools where you feel you can thrive. To do so, you need to be able to articulate all the various differences between the schools. So here's a handy table, which should help you isolate the things that are important to you (for me, when I was in high school, proximity to a river was paramount. Like I said, I was a weird kid). Copy it, add your own interests and needs (diversity? Musical theater? Volleyball? Study abroad), and fill it out for yourself.
| | | | | | | | | |
| --- | --- | --- | --- | --- | --- | --- | --- | --- |
| College | Urban/rural/suburban | Size of student body | Ranking | Academic requirements | | Professor-to-student ratio | Distance from home | Price |
| Columbia | Urban | 6,000 | 4 | Core | | 6:1 | 20 mins | 61K |
| Brown | Urban (sorta) | 8,885 | 14 | None | | 8:1 | 3 hours | 57K |
| TCD | Urban | 12,000 | NA | No electives in 1st year | | ~10:1 | A frickin' OCEAN | ~18K |
(Source: US News College Compass)
And as for adventurousness, am I saying that going abroad, or something equally off-the-reservation, is a good idea for everyone? Of course not. I actually wound up bailing on TCD after two years, and finishing my BA at Columbia, warmly nestled in the bosom of the liberal arts. In the end, I was sick to death of the Irish system, and if I had to read one more Samuel Richardson book, there was going to be blood on the ceiling. There's a reason graduate English programs only last two years. Because three would be torture.
My point is, going abroad is something you should consider as part of truly considering all the options available to you. I didn't consider Ireland until the day I was deferred from the University of Chicago, and I began thinking, "what if? Is it really so crazy?" And then, when I got into both (on the same day, no less), I decided that I really did want to give this Ireland thing a shot. And even though I left, I don't regret a minute I spent there (though I think I would have regretted one minute more).
And if you're still struggling to make choices, or uncertain of your chances at your top choices, it might be a good idea to reach out to an application consulting services company like Cambridge Coaching. We know how to cut through the hype and the misinformation, and help you target your application strategy in the most effective way.