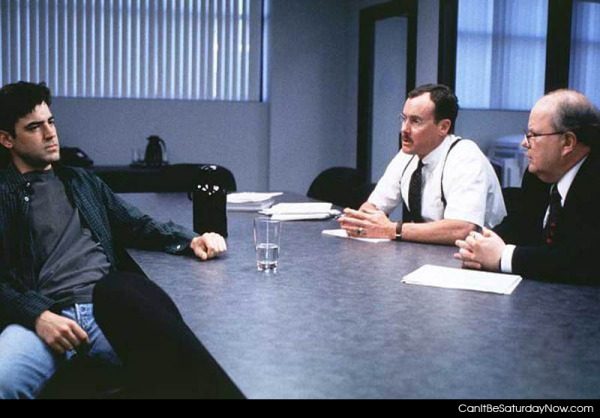 The college interview is one of the most important, and most personal parts of the college application process. Today, we present some tips on making the most of your interview.
College interviews may be offered to aspiring college applicants after the admissions committee has reviewed your application. Students often speculate about what being invited to interview actually means: Is it a good sign? Does it mean the committee liked my application and wants to know more? Or is it a bad sign not to get an interview? Does it mean that I won't get in? There are a million ways to spin it, so just don't read anything into it. Schools adopt a wide range of policies around interviews, and weigh the importance of interviews differently; speculation will only cause unnecessary stress.
Here's what we do know about college interviews. Schools either offer: no interview, an optional interview, a mandatory interview.
No Interview: Many schools have done away with the interview completely, because they consider it to be subjective, and potentially unfair to the applicant.
Optional Interview: In the case of an "optional" interview, note our brackets; these interviews are not technically mandatory, but declining the interview will reflect poorly on your interest in the school, and ultimately your chances of admission. So in a word, these are mandatory.
Mandatory Interview: The mandatory interview is self-explanatory; the admissions committee wants to get to you better!
Beyond these three buckets, there are two more nuances: the interview could take place with a local alumna, or with an admissions officer on (or off) campus. Unless you want to re-visit your SAT combinatorics skills, don't bother scrambling all the possible outcomes, because the interview doesn't actually matter that much. The interview won't get you in, or keep you out. Alongside your scores, grades, and writing, it's merely another way for the college to discover who you are, and imagine how you might fit on their college campus.
If you are invited to interview, it's a good idea to be prepared. The college interview is designed as much as an opportunity for the school to learn about you as it is for you to ask questions and learn about the school. Think of it as more of a conversation in which you showcase your best self, and demonstrate why you belong at X school. Do a little research before the interview to find out what excites you most about the school, and the kind of classes and the activities you might like to pursue once there. Name some professors in your favorite discipline that you think do interesting stuff (though try to keep from being Hollywoodishly name-droppy). If your interviewer is younger (and an alum) ask if they remember any of their favorite teachers in a subject you enjoy, then make a note of those names. With that in mind, think about how you can relate that information to who you are, and what makes you a unique applicant. Try to be as authentic as possible when you speak about your experiences; no interviewer wants to hear a rehearsed and by-the-book response.
You might be wondering what the interviewer will ask you when you finally come face to face. Before you head in to the interview, it's a great idea to do a practice round with an adult you feel comfortable with, but not too comfortable. Ask a teacher or a family friend to spend 20-30 minutes asking you some of the sample questions below (these are very common!):
Why are you interested in our college?

What are you considering as a major? Why?

Tell me about a challenge you overcame.

If you had to do something differently in high school, what would you change and why?

What makes you different than other candidates? How do you describe yourself?

What do you like to do for fun?

How do you envision yourself in 10 years?

Tell me about your favorite book and why.

What do you see as your biggest weakness?

How do you define success?

Who in your life has most influenced you?

How will you contribute to our college?

What three adjectives best describe you?
The Dos and the Don'ts of the College Interview
Do your homework. Knowing as much as possible about the school will be a huge benefit. Prepare 2-4 questions for the interview.

Do dress professionally and conservatively (maybe don't wear a suit, though; it's a little precious).

Do follow all of the standard rules of interviews, i.e. shake hands firmly, make eye contact, sit up straight, etc.

Do show enthusiasm for the school and the program.

Don't be late. Instead, show up several minutes early. It's a good idea to beat your interviewer to the place, if you're meeting there.

Don't sit there and wait for questions to be asked. Engage your interviewer, by asking your own questions.

Don't try to be someone else. This is the biggest mistake most applicants make during college interviews. Be yourself.

Don't forget to send a thank you note and reiterate your interest in the college (email is fine).

Seriously, don't forget that thank-you note. It makes a totally disproportionate-to-its-size difference.