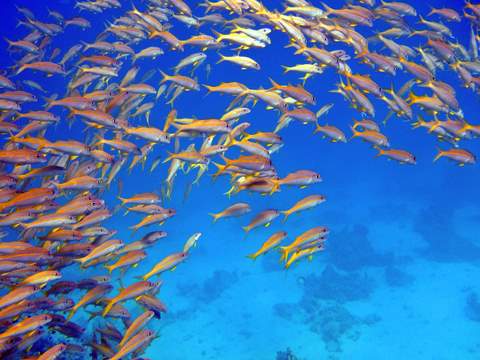 Don't go into 24/7 overdrive because everyone else is...
As a graduate student, I've found that many students get caught in the seemingly endless nature of a graduate degree and get stuck in overdrive for longer than is sustainable. For PhD candidates, this is even truer. This feeing can lead to a loss of direction and structure on the way. Suddenly, the sense of purpose and momentum that you had when you started seems to have evaporated, and you are left in a dark tunnel (ok, that sounds intense, but it can feel somewhat, well, dark). The urgency of progress and the defeating nature of 5+ year degree can cause many students to eschew balance, and sacrifice well-being and balance as a result.
See the thing is, there's always work to be done when you're in school, and that's not going to stop. There's an assignment due next Tuesday, a team project due in a month and a half, an exam tomorrow. You're juggling, juggling, juggling. So it's not surprising that a desire to decompress, let's say, crops up often inside. How this manifests may vary person to person, but for all intents and purposes its each individual's version of letting loose.
Instead of just allowing yourself the time off, when it feels unfeasible, you go into a cycle of extreme productivity and lethargy. You move from a tightened, compressed state ready to conquer all academic what-have-you's forever, to a boneless sleepy murmur staying in bed until 1pm on Saturdays. I can't say this isn't a rhythm unto its own, but it's only sustainable and effective when and if everyone else around you is moving the same way (yes, like a school of fish, amazing how they can ripple like a flag as they swim in unison). The way to tackle this cycle and break it down is to create your own structure within this school structure.
How do you set up your own structure within a structure? Like when you were putting together your graduate school application, you start by setting your own beat, and marching to a higher rhythm. The cadence is determined by a deeper reflection of how you want to live your life now, and after school. The truth is, life doesn't have to be endless iterations of frantic scrambling followed by raging parties. (Unfortunately, there are some occupations and companies that continue this structure for their employees, to the detriment of their health, personal development, and loved ones. If you're reading this post and can relate to what I'm saying, you probably don't want to end up in this cycle forever and ever and ever…)
Now, the point is that you should establish a structure (rhythm, whatever you want to call it) that works for you, and helps you stay calm and happy, while also maximizing your productivity. I'm not advocating that you give up all spontaneity, and live like you have a job, a house to come home to, and dinners to cook for dependents while you're still in school. Nor would it actually be helpful to live an illusion (though some are actually in this position– these are courageous, hard-working souls). The point here is that instead of being wholly dictated by the requirements of your major, you should also prioritize time dedicated to your well being. How do you want your work to fit with the fun in your life? When will you make time for your health, for cooking good food and getting exercise, if you can't do it while you're a student? Who are those people you'll want to make time for even when your work was due yesterday, and how will you spend it?
So yes, like any academic tutor will tell you, it's important to finish school with a great record that undoubtedly stems from excellent time management of academic work, but it's also important to start feeling that greater essence of what matters to you in the end.
It's your symphony you're writing!