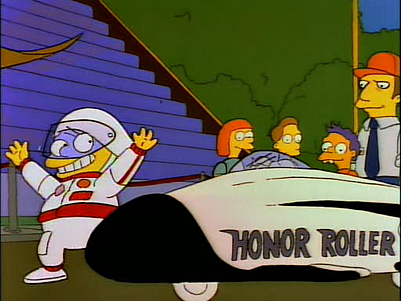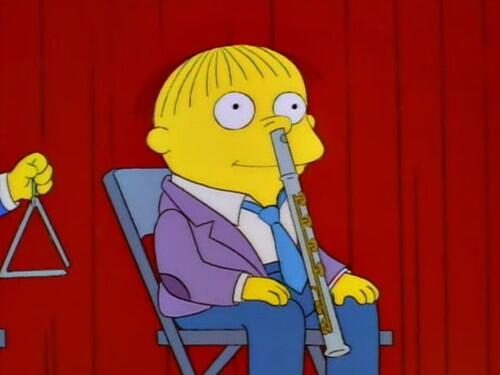 You don't have to be a Martin, but you really don't want to be a Ralph.
The high school transcript is one of the most important, if not the most important, piece of a college application. While taking challenging courses will not guarantee admission to any school, demonstrating that you have challenged yourself throughout high school is great way to catch the eye of an admissions officer. But why do admissions officers care that you have taken tough courses? Why don't they just care that you did well in whatever courses you did take?
To answer that question, read Yale University's mission statement:
"…Yale has a tripartite mission: to create, preserve, and disseminate knowledge. Yale aims to carry out each part of its mission at the highest level of excellence, on par with the best institutions in the world. Yale seeks to attract a diverse group of exceptionally talented men and women from across the nation and around the world and to educate them for leadership in scholarship, the professions, and society." (Yale University)
The keywords here are: knowledge, excellence, and scholarship. By taking demanding classes, you signal to colleges that you are willing to work hard, interested in learning and motivated—and that you're not the type of person who will just coast through four years at their institution. Therefore, you will be able to help in the propagation of their mission and make contributions to the academic community.
So, what does it mean to pick a challenging course?
Beyond the core requirements, most high school students have some power over the courses they sign up for. And there are usually courses that will stand out as being particularly demanding – regardless of whether you are in your school's standard classes, an honors program, an AP class or an IB course. Since you have the power to choose your classes, take advantage of that opportunity, so that your transcript is chock full of interesting academic experiences.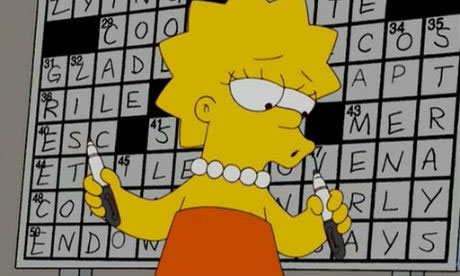 Obviously, be a Lisa. Always be a Lisa.
The first thing to be aware of is your context. Consider how your school shapes up compared to other high schools in your vicinity; geography matters, so don't consider your cousin's school in Oklahoma if you are on the East Coast.
If your school is notorious for its demanding curriculum, you're actually pretty lucky (or not so lucky if you're just starting your homework) because half the work has been done for you. This doesn't mean you should just sit back and take the easiest classes, however, because keep in mind that if you're not competing with kids from less aggressive schools—you're competing with your own peers.
If you are a student in a school that you consider to be pretty typical, consider your trajectory at the school. For example, if you took biology in 9th grade, perhaps you can show depth by taking an advanced biology course later in your high school career; this will show passion and expertise – two qualities that colleges love. If you are a student that is well rounded and excels in many subjects, consider taking all AP classes your junior year; this will show tremendous academic rigor and motivation– two more qualities that college love.
If you consider your school to be below average, take as many difficult courses as possible. You might also consider finding college-level courses in your area outside of school, or enrolling in a free online EdX course. Either of these choices will demonstrate the key qualities we mentioned above: passion, rigor, motivation and expertise.
Ok, so now that you've committed to challenging yourself, there are two ways to approach the challenge: pursuing depth in a field, or breadth in a range of subjects.
Because not everyone can be both a rocket scientist and talented writer, you can shape your academic trajectory by following your passions and developing expertise – to show depth. This is what is commonly called the "well-angled" college admissions approach, in which you distinguish yourself from the competition by being exceptional at one or two things. In this case, you might take intro biology and chemistry freshman year, then pursue an advanced AP bio class later in school (and ace the AP, of course) and take organic chemistry simultaneously. Ouch. Sounds tough just thinking about it, but it will be worth it in the long run.
Conversely, if you are lucky enough to be strong in the humanities, sciences, social sciences and mathematics, you can challenge yourself across the board and show breadth. This is the "well-rounded" approach, in which your college application is crafted to show the breadth of your learning. In this case, you are basically saying: "I can handle anything and I am NOT afraid of hard work."
If you aren't sure how to translate our advice into actionable steps, consider reaching out to us for a free consultation. One of our college application coaches in New York, Boston, or online will be happy to help you craft your academic trajectory, so that you look like a budding Renaissance person by the time senior year rolls around.