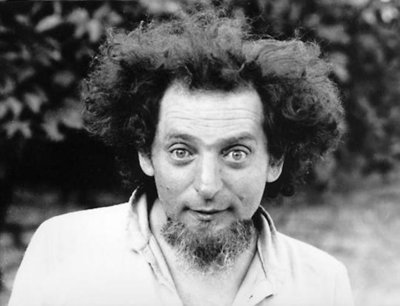 Wanna make friends like this? Get thee to an MFA program!
Most poets have some kind of day job to support their writing. William Carlos Williams was a family doctor. W.B. Yeats was an insurance salesman. Frank O'Hara worked at the MoMA and wrote poems on his lunch break.
In 2010, three years after graduating from college with a degree in English, I found myself living in New York and working as a bar back in a wine bar in Brooklyn. After seemingly endless nights of polishing people's wine glasses, I was ready for a change. It was around this time that I decided to apply to MFA programs. I knew that I didn't want to pay lots of money or take out student loans to get an MFA. I knew that, unlike a degree in Law or Medicine, an MFA was unlikely to lead to fame and money. However, I relished the idea of going back to school, of being able to devote time to writing and meet people who shared my passion. I researched MFA programs across the U.S and applied to about 8, focusing on ones that offered funding. I was accepted into several programs and ended up attending the Iowa Writers' Workshop, a program that offers funding in the form of fellowships or teaching positions to all its students.
Here are some reasons you should get an MFA too:
1. Get paid to spend two or three years writing!
Many MFA programs offer full or partial funding in the form of fellowships and/or teaching positions. Apply to MFA programs that offer funding and consider this the best job you'll ever have. For two or three years, you can devote yourself to writing and be surrounded by people who care about it as much as you do. Here's a list of fully-funded MFA programs.
2. Learn how to teach
As part of my funding package at Iowa, I was thrust into teaching a first-year English class. At first, this was intimidating. I didn't know much about teaching and experimented with different teaching methods; once, I even arrived to class wearing a salmon costume. I learned a lot about teaching from first-hand experience and from mentors in the program. I'm glad I had this experience, and it's a boost to my resume when I apply for teaching jobs in New York.
3. Make friends with people who love the same things as you
When I was deciding where to go for my MFA, I visited Iowa. I remember going to a party where we drank some beer and then passed a poetry anthology around, reading our favorite poems. "Oh my god, You love Gertrude Stein? I love Gertrude Stein too!" It seemed as though I had walked into a strange alternate reality of poetry-devotees.
I learned a lot from the friends I made at Iowa. Their poetry and their friendships have influenced my work immensely. Now, I have a network of peers that I can reach out to for feedback on new poems and artistic support.
4. Become a better writer
My writing changed a lot at Iowa. Spending two years working on your craft and reading poetry will do that to you. I learned from workshops and the close-reading of professors. I learned from seminars, in which I was exposed to new poetry and new ways of generating poems. An MFA program will give you time to deepen your practice, experiment, and explore, and for this reason, it's a great idea.
So what to do when the dream is over?
It can be hard to leave the dreamland of the MFA program and return to the real world. It's true that hundreds of people graduate from MFA programs each year and compete for similar opportunities. It's true that getting an MFA might not immediately lead to your dream teaching position or first book publication. Making a life as a writer will continue to be a struggle after an MFA. In all likelihood, you will continue having to find the money and the time to support the thing you love.
Now, I'm back in New York, working as a writing tutor and adjunct professor at CUNY, eking out a living and a life in this city. But would I take back those two years of productive writing, meaningful connections, and learning more deeply about my art? Absolutely not. During my MFA program, I wrote many poems which I have since published and which make up my first manuscript. I formed invaluable friendships with other poets, whom I continue to send work to. Most importantly, being surrounded by like-minded individuals reaffirmed my belief in poetry as a life-long pursuit.
Does it have to end?
No! There are other ways to get funded for writing. There are residencies where you can go live in a cabin in the woods or a dune house on the beach, where you can enjoy good meals and privacy in a community of artists and writers. And all this can be paid for! This is a good place to start looking. And if you're looking for help preparing your manuscript for the admissions process, consider giving Cambridge Coaching a call. We have creative writing tutors and MFA-trained editors available in Boston, New York, and online!