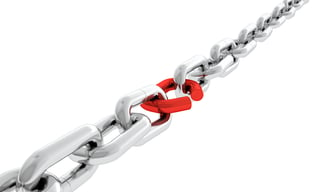 Although it may feel like you have to have the perfect application to get into college, with acceptance rates at one top-tier school dropping below five percent, there is no perfect formula for being accepted to college. Your goal instead should be to present any "problem areas"—a dip in your GPA, lower test scores than you wanted, or other high school hiccups—in the best possible light. Sometimes, this means putting your problem front and center by writing about it in your Common Application essay as an example of your ability to learn from challenges, while in other situations you might ask your counselor or recommenders to address the issue in their letters. Rather than hiding your problems and hoping for the best, you should have a proactive plan for demonstrating that you can hold yourself accountable for mistakes and learn from them in the future.
Low Grades
Does a semester or two of lower grades reflect a "a challenge, setback, or failure" you experienced in high school, and could you answer the question, "How did it affect you, and what did you learn from the experience?" If so, you might consider using this story for your Common App essay! This option is best if there is a story behind your lower grades—if you transferred schools, for example, had a serious illness, or needed to help your parents with childcare for younger siblings. It can also be a good option if you received low grades because you were genuinely challenged by the class—you can use the Common App essay to explain how you dealt with that challenge, and how you will approach similarly challenging courses when you face them in college.
If, instead, you received a low grade because you just didn't like a course or didn't do all the work, you could briefly address this in the extra information section of the Common App. Concisely and honestly say that you did not give the course your full attention, that you regret this mistake, and that you plan to do better in the future. If possible, point to higher grades you received in later courses as an upward trend.
Disappointing Test Scores
Your first recourse if you have lower standardized test scores than you want is to get help preparing for the exam and then retake it—both the SAT and ACT offer fall test dates that will allow you to submit your scores before regular decision applications are due. If you have a disability or learning difficulty, be sure to research accommodations before you register for a test. These can include extended testing time, extra breaks, and computer use for essay questions for students with documented disabilities.
If you have taken the test multiple times, however, and haven't seen your scores improve, then test-taking just might not be your strong point. In this case, make sure your application demonstrates your strong academic abilities in other ways: beyond high grades, you can ask your recommenders or counselor to highlight your academic abilities. For example, if you consistently score low on the SAT Math section but have an A in calculus, ask your calc teacher to write you a recommendation letter that describes your capacity for complex math. Finally, consider applying to some test-optional schools to diversify your school list.
Disciplinary Infractions
The toughest problem area to address on a college application is a disciplinary infraction: the Common App requires you to disclose any criminal history (unless a court has ordered it remain confidential) and any disciplinary violations at your school. Most importantly, do not lie. Be honest about what happened, and reflect thoughtfully on how you have changed and matured since the infraction took place. Also, be upfront with your recommenders—they may be asked to disclose any disciplinary issues you have experienced in their recommendations, as well. It is heartening to note that some schools have started to review applications without regard to the applicant's criminal history.
A Cautionary Note
Under no circumstances should your parents call the admissions office! (The one exception here is for financial aid questions, but those are more likely to arise after you receive an acceptance.) Your college application should showcase your readiness to tackle the world as an adult—demonstrate your maturity by communicating with admissions officers yourself, when appropriate.
Finally, before you get too worried about all the problems in your college application, ask a more experienced adult, like your college counselor, to review your transcript and test scores with you. It may be that what you see as a huge flaw is actually a normal or even above average score or grade. College applications are the first in a long line of adult experiences when you'll have to own up for your mistakes and show how you have turned weaknesses into strengths—this is genuinely a skill you'll use in college and beyond.
Are you interested in working a coach on your college applications? Cambridge Coaching has a full team of specialists like Danielle who can help you write your Common App essay, bucket your school lists, and keep organized! Contact us to learn more about our fantastic team of coaches.
Want to read more on the topic of college admissions? Our blog is chock -full of insights: