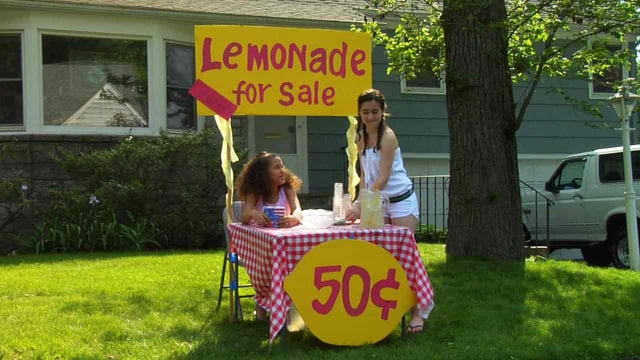 Microsoft Excel is a critical software tool in any business, academic, or professional environment. It improves efficiency and productivity, provides a universal platform for basic or sophisticated data analysis, and enables the effortless creation of detailed graphs, charts, and tables. In an age when information is largely seen in terms of data, a program like Excel that enables users to organize and interpret that data using countless features is indeed a very powerful tool. Today, more than ever, individuals with strong organization and analysis skills are in high demand across all industries and academia, as emphasis on data-driven decision making is increasingly relied upon.
Starting from the basics
Let's illustrate this with a simple example.
Imagine back to a summer when you were 12 years old, before you could even legally work. Let's say you had done your chores and had saved $50 in allowance money just as school was letting out for the summer. Being a young entrepreneur, you invested that $50 into a lemonade business which you would operate at least for the next few months. You used that $50 to set up a lemonade stand in your yard, buy the ingredients (sugar and lemon) and other material (cups) to eventually sell the lemonade for $1/cup. At this point, most people would simply continue to operate their small business and look forward to counting their profits at the end of summer to brag about to their friends.
What if you had some basic Excel skills, though?
Then you would be able to sort, filter and track each number that went into the business and generate a balance sheet, income statement and cash flow statement. You could create formulas, perform calculations, and develop models, graphs or charts that allow you to visualize the details of your lemonade business. You can even make future projections about your sales. The analysis features could have helped you realize potential cost-savings, find ways to boost profit margins, and produce a bottom-line figure, which you could have pitched to investors to further expand your professional business. You may even end up dominating the lemonade market.
All thanks to Excel.
But wait, there's more!
The value of Excel is not just for aspiring entrepreneurs or business professionals. Scientists and Engineers who deal with massive data on a day-to-day level can also benefit immensely by performing statistical calculations, analyzing data, and deriving formulas. These processes can be used to help prove the benefits of a drug over a placebo, track changes in demographics within a given region, or plot improvements in fuel efficiency for a new sports car. Teachers can use Excel to organize grades, seating charts, and summer reading lists. Journalists can use Excel to analyze political campaign trends and track sports statistics. The potential applications are limitless, and they can all be held in the palm of your hand (or rather, at the tip of your fingers!). Start with some basic skills, and before you know it you'll be developing advanced techniques through short-cuts, advanced command functions, and macros.
Want to find out more? Feel free to reach out!
More on math and stats:
Statistics Tutor: The 4 Keys to Conquering Statistics
The Math Tutor: 3 Anecdotes from Great Mathematicians' Lives
Math Tutor: 3 Tips to Help You Make the Leap to Math Hyperspace