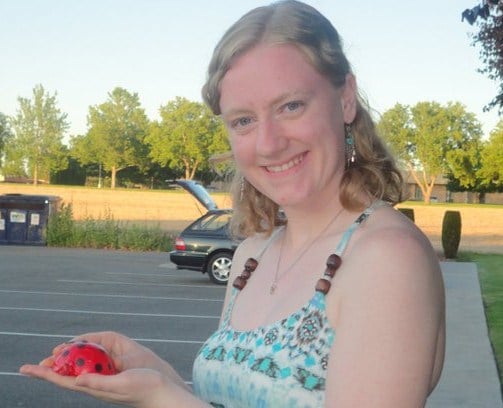 This week we're spotlighting Karen, who joined the Cambridge Coaching team in Boston in 2014 as an SAT/PSAT/SSAT, and science subject tutor. She's one of our Guru tutors with tons of teaching experience and who's sure to give great advice on SAT tutoring approaches.
What's helpful about working with a private tutor for the SAT?
I think a lot of students get lost in all of the test preparation for the SAT. There's a lot to learn and it's hard to determine what to focus on. Many students spend countless hours doing preparation that they think is useful, but in the end won't help their score that much. Working with a private tutor eliminates this overwhelming feeling and gets the student on track towards a better grade.
Tutors have navigated this test so often that they can tell where a student needs extra work, as well as where the student doesn't need to spend so much time. In the end, the student doesn't waste time and gets the best score possible.
What's your overall philosophy to teaching the SAT?
No student is the same. Beyond the obvious of one student understands verbal better than writing or math or vice-versa, student simply learn the SAT differently. Take math for example: one student is better when simply memorizing formulas and when to use them whereas another student is better when they understand where the formula comes from in order to apply it. A good tutor will quickly determine how the student learns and adapt the teaching methods to that style.
What's your approach to teaching the math section?
The first step is finding how the student learns math. If it is memorizing equations, I set about detailing the equations to memorize and when to apply them. If it is learning where the equations come from, I work with the student to see derivations of the equations so they can detect when it is useful to use that equation.
It's clear what sections of math a student needs to work on after they have completed practice sections so I usually tailor the later sessions to working with them to make sure they are strong in every type of math section.
What are some common misconceptions about the SAT?
The most common misconception about the SAT that I've heard is that it is all memorization. While memorization plays a key role – especially in vocabulary and some math equations – there is a lot of thinking that must happen on the test. It is possible to work out the answer to a math question if you do not know the equation, or a verbal question if you do not know the vocabulary word, and a tutor will teach the student these techniques. That is why it is so important to get a full night's sleep before the SAT – so the mind is sharp. If a student leaves the SAT feeling mentally drained, then they did a good job!
What's the most common SAT fear you see among incoming students?
The biggest fear I see is fear of the length of the test. This is most common with students who have taken one diagnostic exam in test conditions and cannot imagine doing it again. However, the more full-length practice tests the student completes, the more this fear goes away. In addition, the more the student learns the less challenging questions seem. If the student follows the tutor's schedule, they will be well conditioned to handle the length of the test mentally.
What are the most common test strategy mistakes you see students making in their approach to the test?
The biggest strategy mistake I see is not skipping questions. Or, sometimes when the student has narrowed it down to two choices, they spend too much time narrowing down the final answer. The consequence of this is they don't have time to finish the section. It is better to guess with a 50% chance of getting it right and being able to answer all the questions in the section.
How do you accommodate different learning styles?
It's actually much simpler than is expected to accommodate different learning styles. It's all in the emphasis of material. For those who memorize, the emphasis is on the vocabulary words, the grammar rules, the math equations. For those who need context, the emphasis is on the roots of words, the meaning of the grammar rules, and the derivations of the equations. For any student that is in between these, the emphasis is altered to how they learn. Other styles can be accommodated in this manner as well by just shifting the emphasis.
How do I get the most out of tutoring?
To get the most out of tutoring, you have to trust the tutor. It seems simple, but many students don't trust that the tutor knows their schedule or how much work they actually need to do, so when the tutor assigns a certain amount of practice the student doesn't complete it all.
The best way to avoid this is to be up front with the tutor in the beginning of the sessions about your schedule: do you play sports? When are your big games? When are your midterms/major unit tests? Tutors will work around this schedule and find the optimum amount of practice that not only will be necessary for the student to improve their score, but also won't overwhelm the student.
Read Karen's tutor biography:
Karen grew up in a small town in upstate New York. She graduated high school as a National AP Scholar after passing eleven AP exams with mostly 5's. At Clarkson University, she sought to improve life on campus as a resident advisor as well as a mentor and educator of first year students. She served as a tutor for the University Writing Center for three years and as a teaching assistant for Chemical Engineering Principles I. She was recognized for her impact on campus through her induction into Clarkson University's highest honorary society, Phalanx. She is also a member of Tau Beta Pi, Phi Kappa Phi, Chi Epsilon, Omega Chi Epsilon, and Tau Chi Alpha.
After graduating as a triple major (Chemical Engineering, Environmental Engineering, and Political Science) with high distinction, she decided to test her skills in a city. She currently resides in Boston, attending graduate school at MIT in the Department of Nuclear Science and Engineering. Her GRE scores were 166 Verbal Reasoning and 170 Quantitative Reasoning. She enjoys tutoring students in math, science, engineering, and for tests such as the GRE and SAT. She uses her diverse background to make subject material understandable to any student.
When not working, she enjoys running, hiking, and, like any small town girl, returning to her roots by listening to country music.
Looking to work with our SAT tutor Karen in Boston ? Feel free to get in touch! Cambridge Coaching offers private in-person tutoring in New York City and Boston, and online tutoring around the world.