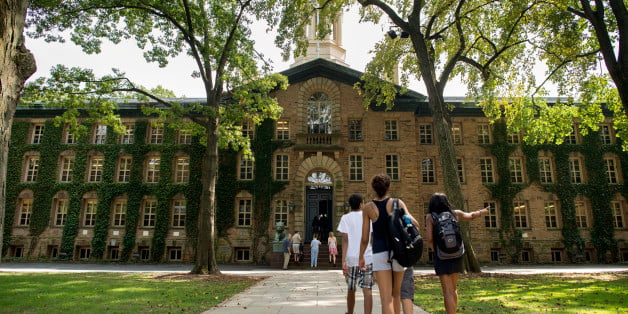 The transition from high school to college can bring about a complexity of emotions, from excitement to uncertainty. There will be students from a variety of different backgrounds who are all taking a big step toward independence, growth, and exploration with you. Colleges will help you with this transition by giving you information during freshman orientation, but there are steps you can take during the summer to help you make the most out of your first year. Here are some tips I wish I would have known the summer before going off to college.


Spend the summer getting involved
Take the summer to volunteer, intern, or get a job. Exposing yourself to new roles and responsibilities can benefit you in a variety of ways.
1. Getting to know your likes (and dislikes!)
You can get a better sense of what your interests are and what career paths you might want to pursue. Knowing these things early on will be very beneficial when it comes time for you to decide a major. Although it seems like a long way off, dedicating your time to work experience will help clarify what type of career suits you best!
2. Developing your skills
A summer experience can also be a way to learn new skills, and to help you realize what you are strengths and weaknesses. One example of a soft skill that you should master before entering college is time management. College workloads will be heavy, but you will still want to hang out with friends and participate in extracurricular activities! Learning how to manage your time will take away unnecessary stress.
3. Networking
Networking is a big plus when it comes to summer work. The time you commit to work, internship, or volunteer expereince will allow you to make professional and personal connections that may help you later in your career. Not only can your collegues help with letters of recommendation, they can also connect you with internships and jobs down the road.


Review what you know
It's not a bad idea to look at your course schedule and review the basics and prerequisities for each class. Most college professors aren't going to spend a lot of time reviewing what you should already know. Taking the summer to do this will lead to less stress and more time to explore your new surroundings at the beginning of the semester. It will also help you feel more confident in class! Some classes may also require you to have preexisting knowledge on a specific computer program or novel, so make sure to read the syllabus and come prepared.


Familiarize yourself with the institution
Doing the research about your campus will prepare you for a successful academic and social life!
1. Sign up (and go!) to the orientation
The best way to introduce yourself to your institution is to go to freshman orientation. Because orientations tend to be dense with information, it's a good idea to look into what campus life will be like and what extracurricular activities interest you before attending. Being active on campus is a great way to make friends freshman year!
2. Know your resources and build your network
Take time to lookup your professors, course syllabi, and relevant extracurriculars. Knowing your professors' topics of interest, what types of texts are included in the course syllabus, and what events are programmed through your prospective deparment(s) will help you build a professional network and a rich community come Fall.
3. Think about study abroad
If you're interested in studying abroad opportunities, look up the requirements early. Many majors have certain academic requirements that need to be met that will not fit into study abroad if you wait until your junior or senior year.


Create a resume and LinkedIn
Create a resume during the summer that will serve as the template for the rest of your college career. It will come in handy when applying for internships, scholarships, and study abroad applications. A LinkedIn will also help you build a professional network that could be advantageous when looking for opportunities.
_ _
Don't wait until the last minute to prepare emotionally and academically for college! The summer is a great time to make a steady transition into becoming more independent and looking up all the ways to have a successful freshman year. Reading ahead and reviewing coursework over the span of the summer will prove useful when heavy course loads and deadlines are thrown your way. Stay productive this summer and be prepared to make the most out of your first year in college.
Sandra was born in Seoul, South Korea into a military family. Although they moved around a lot her family settled stateside in Georgia where she attend Spelman College. Here she graduated summa cum laude with a major in biochemistry and minor in physics. As a junior she was awarded membership into the Phi Beta Kappa National Honors Society along with being an American Chemical Society Scholar and having an undergraduate research fellowship. As an undergrad she conducted research in an organic chemistry lab and spent her summers conducting research at Northwestern University and MIT.
Interested in setting up a tutoring session with Sandra?
To read more on our blog about ways to prepare for college and career selection, check out these interesting articles!