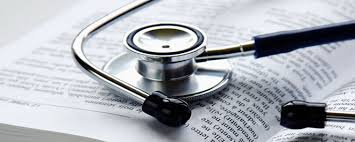 Reader,
Over the years that I've tutored for Cambridge Coaching, I've loved working with SAT, MCAT, and GRE students. Each test has different challenges and subtleties and tailoring each student's preparation for maximizing success is always an interesting challenge. I've taken each of these tests, and use my experiences in helping students learn. But, for all of these tests, it's been some time since I've actually taken them.
The most important standardized test for medical students is the USMLE Step I exam. As a medical student (and a tutor) who just completed Step I, I wanted to write down my thoughts and experiences about the test and share them in a coherent way that could help medical students who I wouldn't have the chance to interact with directly. So, I'll be posting a series of posts on this blog that talk different things that I found helpful during my preparation.
1) Mindset:
In this article, I'll talk about some attitudes that you can adopt for the Step I exam that can help during your preparation by keeping you sane and keeping the test in perspective.
2) Materials:
Every medical student has heard of pathoma, Uworld, and First Aid. But, I found that several other tools were even more crucial in helping me become a good test taker. Briefly: Every successful test preparation involves four sets of materials: 1. Good basic knowledge (Pathoma, Sketchymicro, etc). 2: Question banks (Uworld, practice tests, etc. 3: Tools for Self-evaluation (an error log). 4: Tools for retention (Anki). In this post, I'll talk through what gave the best and most efficient preparation. I'll also provide examples of some of the "homemade" tools I used.
3) Anki:
Spaced repetition is a lifesaver. Use it to study for Step I, then realize you can use it to learn anything that relies on a remembered vocabulary (Art, computer science, Birdwatching, People's names, foreign languages, etc).
4) Study Habits:
A huge source of anxiety for my classmates came from the need to plan out a schedule and study habits. In this post, I'll be talking about study strategies I used during second-year overall, and during my intensive (dedicated) study period that helped me maximize my time.
5) Test-Taking Strategies and Test-Day performance:
This blog post will serve as a smorgasbord of helpful information that doesn't fit well into the other posts. In this blog post, I'll be talking about ways that you can stay fresh during the test. I'll also cover some strategies that I use that and guess well that will help you extend your knowledge into getting questions right that you didn't deserve to.
I hope that I can be as responsive as possible to anyone who is interested. If you have questions or comments about the material covered, or you're interested in talking through anything on the Step exam, contact me at info@cambridgecoaching.com, subject line "Step Question for Mac." You're also encouraged to leave comments in the section provided below. Be sure to subscribe to the blog so you don't miss the next chapter!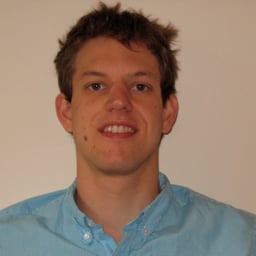 Mac started teaching while he was a student at Middlebury, taught volunteer swim lessons and tutored friends in a variety of subjects. Since he began at Cambridge Coaching, Mac has tutored students in the SAT, the GRE, and the MCAT. He particularly enjoys working with students to achieve the highest score they can on the MCAT. Mac has a wide range of experience with different academic subjects, including the sciences, history, and political science and looks forward to using memorable analogies to make difficult topics accessible.
Are you interested in working with Mac? He is available for tutoring in person in Boston, and anywhere around the world online.
Craving more tips on the medical admissions process? Be sure to check out the following blog posts below: