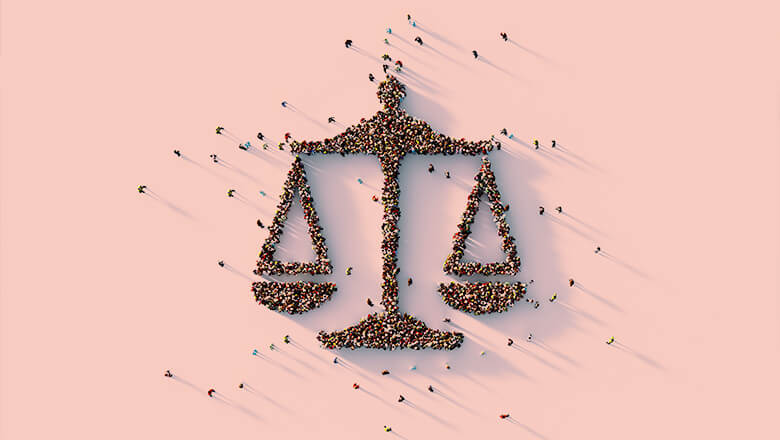 The law school admissions process might seem pretty straightforward—submit LSAT scores and write a killer personal statement. Easy enough, right? Well, in many ways, it is actually that simple. But there are actually numerous "behind-the-scenes" factors to consider in formulating the basic requirements of an application.
The first step in the admissions process is taking the LSAT. Your LSAT score will determine which schools are in your range, since the LSAT tends to be the largest factor in admissions, you'll be able to create a concise list of schools, taking into account other important factors such as cost, environment, career goals, and areas of study. Below are some lesser-considered tips and tricks to help you make the most of your law school application process, once you've created your list of schools.
1. Save some $$
Law school admissions can be very pricey. Almost all of the applications have hefty fees, often at least $100. This can be limiting for many in the application process, since spending upwards of $500 to apply to five schools can be daunting. Most people will want to apply to many more schools in order to maximize their chances at acceptances and scholarships. Many people don't realize that it is often quite easy to have these application fees waived. Make sure to sign up for e-mail lists through LSAC, so that law schools know to contact you. They will frequently send out application fee waivers, meaning it would cost you nothing to apply. These waivers are worth the many "spam"-like e-mails that may make you hesitate to sign up. If there's a school you'd really like to apply to but the cost of applying is holding you back, e-mail the admissions office and ask if they'd be willing to waive the application fee. Many schools readily grant these requests, allowing you to apply at no extra cost. This can be especially helpful for applying to backup schools, where you might not necessarily want to spend the extra cash, but would feel far more comfortable in the process with more applications. That being said, you should only apply to schools you are seriously interested in attending. But, as with college applications, it is always a good idea to apply to a spectrum of schools.
2. Location, Location, Location!
It's incredibly important to remember that when you choose a law school, you are choosing a home for the next three years—and possibly beyond—of your life. It's common to apply to schools and not seriously consider where they are geographically located. It's easy to talk ourselves into any location if the school checks off the right boxes. Geography doesn't always seem like a big factor in the application process and many applicants will send out tens of applications all across the country. However, I'd like to offer that this is not a good approach. Most law school applicants are in their 20s or 30s, which tend to be formative and important years in our lives. When choosing where to apply to law school, don't discount where and what kind of life you want to live. For example, perhaps your LSAT scores and GPA render you a good candidate for a law school in Florida. Yet, if your friends and family all live in a different state, and you don't enjoy warm weather, you might be incredibly unhappy living in sunny Florida for three years. If you're unhappy in your general environment, law school will be far more difficult. Law school is three rigorous years, and having a comfortable home escape is necessary for maintaining mental health and happiness. You should seriously consider which geographic areas make sense for you.
Location is also a relevant factor for some practice areas and job markets. There are certain areas of law more relevant in particular parts of the country, and less relevant in others. (Think: studying tech law in California vs. Nebraska.) Law school classes might reflect those differences. In my law school, which was located within the jurisdiction of the Second Circuit, writing assignments almost always required Second Circuit law. There also might be more externship opportunities in the relevant areas of law. Moreover, employers often want to hire people who know the law and are committed to the area where they intend to practice. If you are set on living and practicing in Boston, it might make sense to focus your applications in the Boston area. If you are particularly focused on policy and lawmaking, you might want to consider schools near or around Washington D.C. Don't overlook this important factor in choosing a law school.
3. Answering the "Why this law school?" Question
This question comes up quite often in the admissions process and you will want to have a rock-solid answer prepared for each school you apply to. For some, this question will comprise an extra essay question, or even form the basis for a scholarship application. These answers can have a heavy impact on your application, so you'll want to make sure your answer is good. The best answers for these questions are genuine. Law school admissions officers want to see earnest writing. Simply spitting back facts from the law schools admissions brochures won't cut it. The admissions officers wrote those materials and will quickly recognize the disingenuous tropes. Try to put yourself in an admissions officer's position—if you read your response, would you believe you really wanted to go to that particular school?
Take some time to think about what makes this school stand out to you. Consider speaking with current or former students to get an insider's perspective on what the school is really like and how it makes you feel. Look at which student groups are active on campus, not simply listed on the website. Think about how your experiences in life might have led you to this school. Look into which faculty are doing current research and on what. Note how the school's philosophies and approach to learning align with your own. If you can, visit the school and see what it's like day-to-day. Get to know the culture and atmosphere so you can put forward an earnest response. You might find you actually don't really like that school, and save yourself the cost and effort of applying.
The admissions process can be difficult. There are many factors that go into a law school application. I hope these tips will help guide you through some aspects of the process you might not have considered yet.