Here are suggestions of places to read or study when you're itching to leave your home, or are faced with too many distractions (i.e. your roommate has decided it is the best day to vacuum the entire apartment). Picking the right spot can lead to a really fruitful day. It's also a great way to discover the city!
Here are some spots we've vetted to get you started: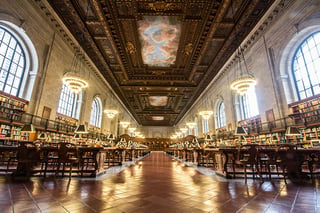 For long-term study sessions, when you really have to stay focused, I highly recommend the New York Public Library located smack dab in between Times Square and Grand Central. Although you'll have to leave your spot and relocate when it's time to get your mid-study caffeine fix, it's a great location if you're trying to get through a big project. Take breaks while sifting through the arsenal of amazing books stored at the library! Working alongside people in their grooves might help you stay focused, as well. Although many of the rooms are gigantic, with beautiful, high ceilings, you'll be surprised at how quiet the spaces are even when they're packed. Put your phone on silent and forget about everything else you've got going on while you prepare to ace an exam.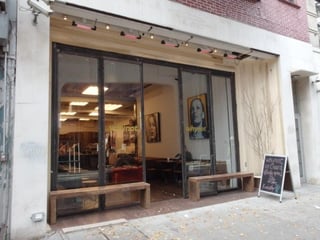 I love this spot for long-term studying or doing research. Although you may occasionally come across folks meeting friends for a chat, most people are there to work. You'll feel motivated to get through your to-do list because of the focused company around you. You'll find fast Wi-Fi here and there are tons of computer outlets (so you won't have to fight over one). AND the coffee and pastries are excellent!

Tompkins Square Park is the perfect place to read. It's surrounded by cafes and restaurants; I would pick up a bagel at Tompkins Square Bagels and a coffee at Ninth Street Espresso and perch myself on a bench, shaded by trees for a couple of hours. Although it's a relatively small park, even on a sunny day, you're almost sure to find a free spot. Considering its location, you'll be surprised at how quiet it is.

4. Ost Café, Alphabet City
I like Ost Café for reading or studying. The coffee and pastries are excellent and what I love most is that there's tons of light in the quaint space. In fact, the owners emphasize this on their website: "Some are reading, others are chatting with friends, and everyone is enjoying the flood of sunshine." In short, it's a cute neighborhood joint I recommend visiting on a sunny day.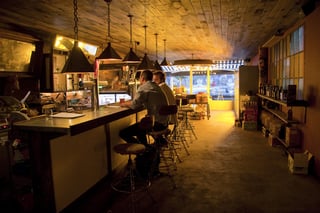 If you like to read over a beer after a long day, this is the ideal place. With comfortable leather chairs and dim lights, you'll feel right at home. I recommend going in the early evening on a weekday, as it can get pretty busy and loud later at night. It's also a great location to meet a friend to discuss questions or topics you're having difficulty with. Talk things through with someone while enjoying a drink and a cheese plate! Explaining concepts is a great method to check whether you truly understand the information you have learned.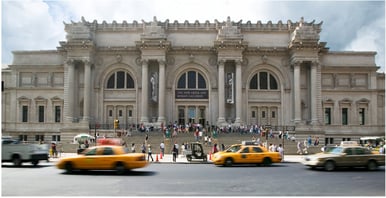 The Metropolitan Museum of Art can be an exciting place to brainstorm. Find a room in the less busy permanent collections areas where there'll be fewer people, and benches where you can sit to jot ideas down. Since you can easily spend a whole day here, why not go on a rainy day? Take breaks and clear your mind by looking at the art once in a while.
And if you do plan on researching or need to look things up, bring your laptop and hang out at one of the cafes. The cafeteria has great food, too, if you plan on spending the day there and want to have a good meal.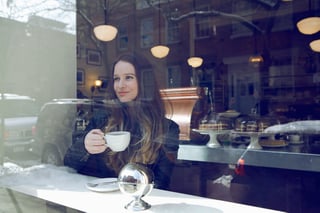 Here's another excellent study spot. There's free Wifi and most of the clientele you'll find there during the day are there to study, too. The café has a low-key trendy vibe, and the food and beverages offered won't disappoint.
Before you head out, consider the following when you choose a spot: Are you going to read, study, or research? What noise level are you looking for? How long do you plan on staying there? What will the weather be like? Do you plan on having a meal there?
Depending on what you're looking for, I'm sure one of these locations will fit the bill.