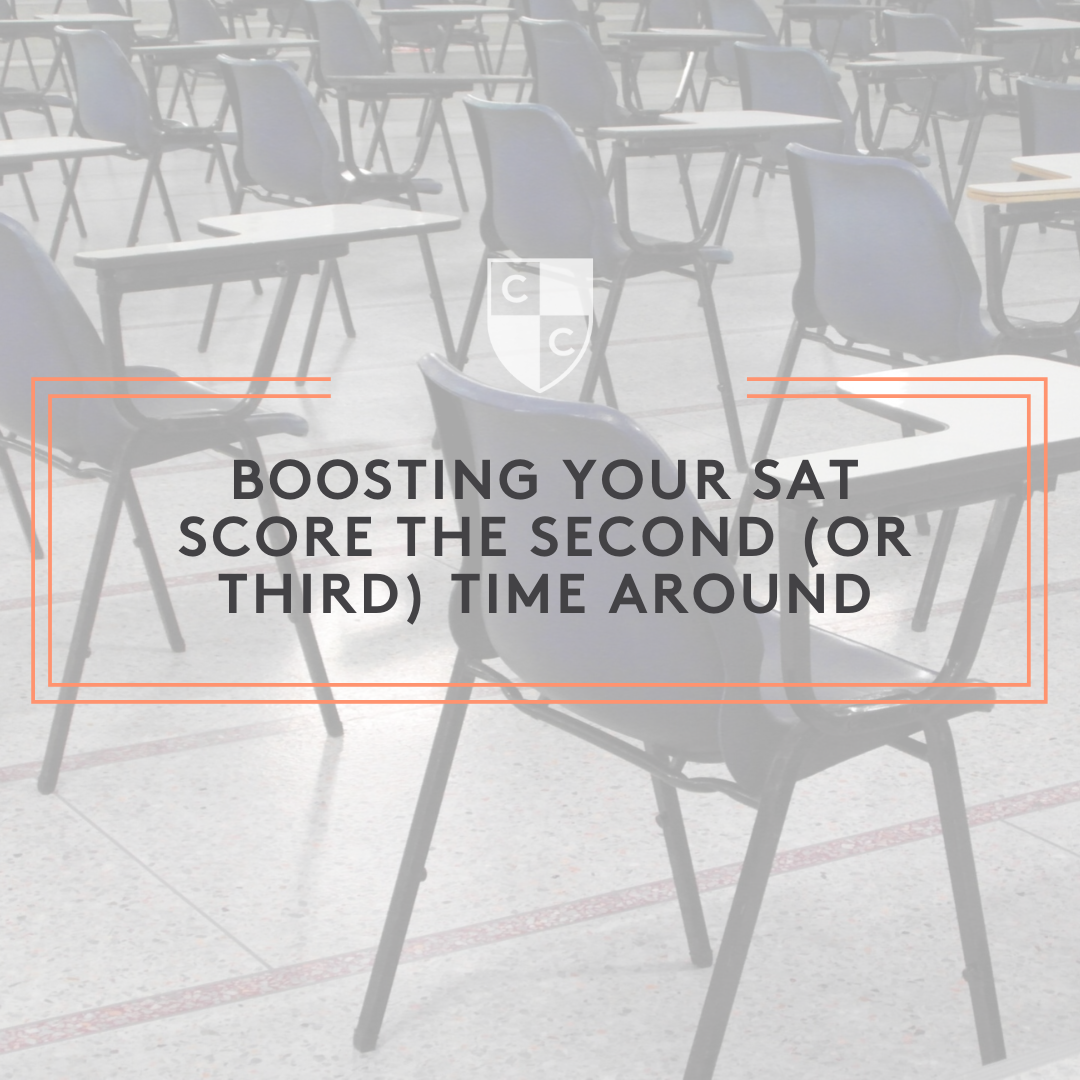 It is no secret the SAT is a grueling, intimidating test. The first time taking it is an experience in itself, and a combination of nerves and mental fatigue often keeps students from performing at their very best. Luckily, students can take the SAT multiple times to achieve the score that they are aiming for. I took the SAT 3 times, with my score increasing 430 points (old SAT) between the first and the third test. I'd like to share a few SMART strategies with you to help you achieve the same progress toward your dream score!
Study outside your comfort zone
The areas of the SAT where we have the most room to improve are usually in the subjects that are most challenging to us, and motivation to push ourselves to work through difficult questions can be lacking. However, efficient studying requires that we spend 70-80% of our time working on problems that we do not know the answer to right away. Tackling hard questions during our studying: (1) gives us experience thinking through novel approaches to getting a right answer and (2) makes us more comfortable feeling challenged. This tactic will help you build confidence for the real test and boost your score in your weakest subject areas.
Make an easy, consistent study schedule
With school and extracurriculars taking up most of your time, you want your SAT studying to be effective and efficient. That is why coming up with a schedule can be very helpful to your preparation. Pick your next SAT date and see how much time you have for studying. There are many ways to break up your study schedule into manageable chunks. Study for 15-30 mins a few times a week, focusing on completing challenging practice problems and then reviewing the answers. Plan these SAT sessions beforehand by putting them in your agenda or calendar. When possible, go over your work from the week with a tutor, and pick specific areas of improvement to focus on for the next week.
Analyze your SAT score report
After a month or longer waiting for your SAT score, your attention will no doubt spring toward your composite and subsection scores. However, the SAT score report is a valuable tool, and breaks down your score by subject matter within each section. It can tell you how many questions you missed and how many you omitted. This is all valuable information in creating a new study plan that builds from your previous test experience. If you omitted many questions, then working on timing is key. If you missed too many Sentence Completion questions, then you can direct more time toward your vocabulary skills. The SAT score report offers a great deal of useful information to help you optimize your performance the next time around.
Reflect on the hardest aspects of taking the test
There are many unique challenges that come with taking a four-hour, mentally draining exam. What was the hardest part for you? Did you find yourself looking at the clock too much? Getting distracted by others around you? Feeling hungry halfway through the test? Some of the most challenging parts of the SAT have nothing to do with the content. Learning what parts of test-taking are the hardest for you is important so that we can mitigate the distractions and create the ideal test-taking environment for you.
Take and review the PSAT every year
The PSAT is the single greatest gift to high school students looking to ace the SAT. Not only is it a low stake, comprehensible practice exam for the real SAT, but you also have the huge benefit of getting your entire test back to learn from. You can see exactly which questions you missed and why you missed them. You get extra information about question types and categories, which allows you to find similar questions from those specific categories that challenge you. And, you give yourself a shot at some great scholarship opportunities if you do well!