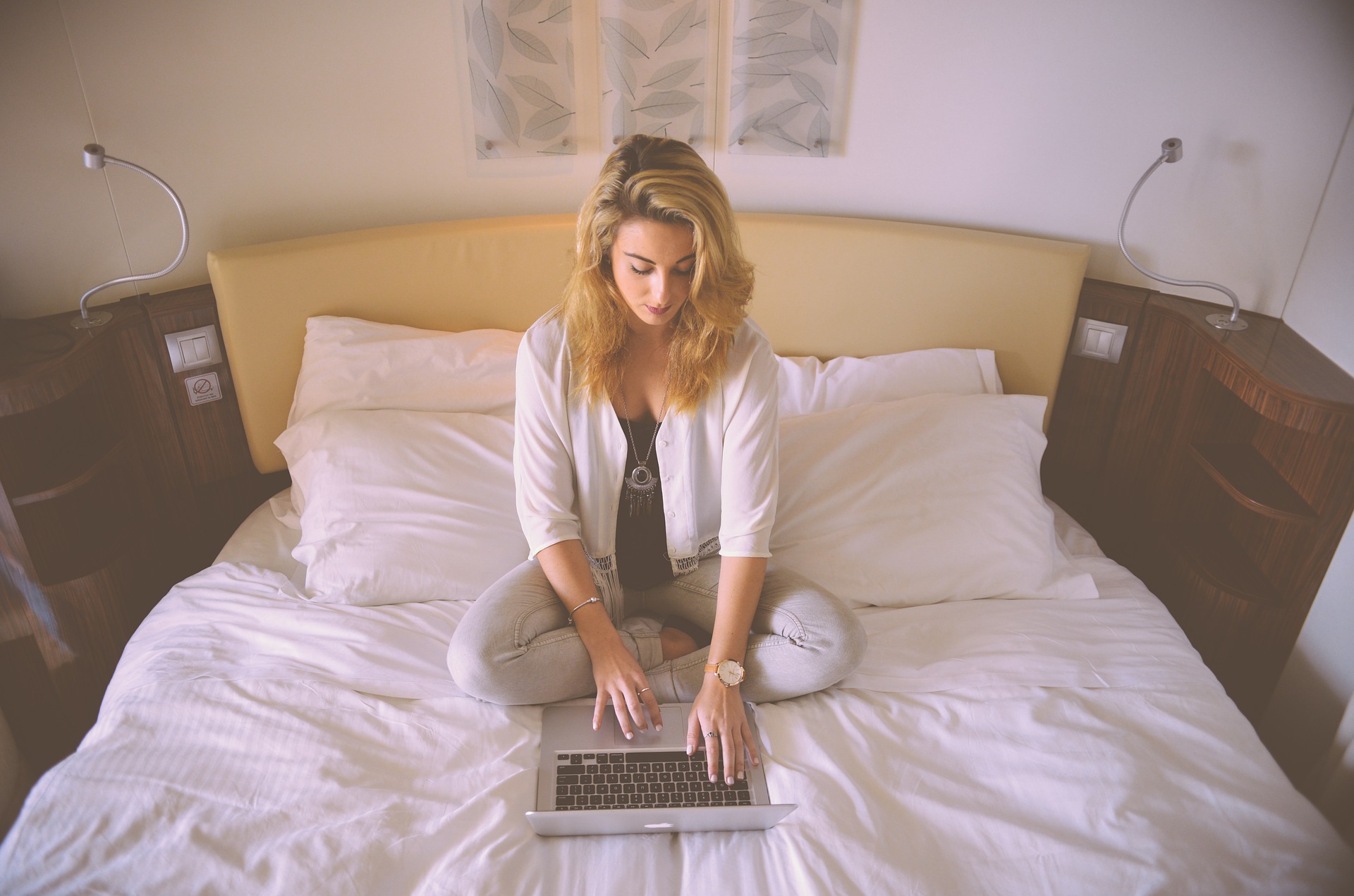 To those of you applying to medical school: props, and I'm cheering you on! It is a long journey, but you will find your path. A "customized" proverb that I have come to live by is: "Where there is heart, there is a way." Stay true to your heart in the process—the heart that originally drew you to medicine—and it will guide you forward.
When I spoke with friends as they began applying to medical school, many were concerned about recommendation letters—who should they ask? When and how should they have conversations with their mentors and professors? And how will they know that the letters even made it to the desks of admission officers? Here are some quick answers!
CHECKING THE REQUIREMENTS
In April or May, quickly check the admissions websites to find the recommendation letter requirements for each school on your application list. Then, create a spreadsheet of all the schools and the specific letters that you will submit for each school.
Some schools allow a maximum of:
3 letters: I recommend submitting letters from two professors (one science* and one non-science), and a letter from an important activity (a job, a student group, a research lab, etc.).
6-7 letters: I recommend submitting letters from three professors (two science and one non-science). The other letters are up to you!
Not specified: you can call the admissions office to check if they have a preference for the number and types of letters. Otherwise, it's probably reasonable to submit 5-6 letters!
*Science classes generally refer to any classes that fall under the pre-med umbrella, and potentially classes in related fields (such as psychology, neuroscience, engineering, math, etc.)
Committee Letters
Some undergraduate institutions have a pre-med advising office that writes committee letters on behalf of their students. This letter is usually a summary of the letters from your other recommenders, as well as the advisor's evaluation of you as a student. If your undergraduate school offers committee letters, many medical schools will require that you submit this letter (in addition to the other letters).
PICKING YOUR RECOMMENDERS
I recommend contacting a total of five to seven recommenders. After they upload their letters to the online portal, you can assign specific letters to each school.
Where should your recommenders come from?
Classes: think about the classes where you interacted deeply with the material and the teaching staff (e.g. went to office hours, participated in discussions and asked thoughtful questions, or invested a lot of energy into a presentation, project, or paper)—and are proud of your work! Pick classes where you interacted with the professors or teaching assistants personally. If you talked a lot with a teaching assistant and not at all with the professor, that's okay—you can contact them together in one email and have the TA write the bulk of your letter. The professor can then edit and co-sign the letter. In this case, list the professor's name under AMCAS, but the letter itself will have the signatures of both the professor and the TA.
Research: if you have spent substantial time in a research lab (ex. a summer of research or more), it is probably a good idea to ask your PI for a letter. If you worked closely with a mentor (such as a PhD student or postdoc), you can have your mentor write the bulk of your letter and have your PI co-sign it.
If you have worked in multiple labs, I would recommend getting a letter from the lab where you did your most significant work. If research is very important to you (more so than your other activities), then you can also get a second letter from another lab.
Other Activities: this includes jobs and internships that you have held, student groups (particularly those where you held leadership positions), summer programs, service organizations, and other community organizations. If possible, I would recommend picking at least one activity that is clinically relevant (e.g. volunteering at a free health clinic or hospital, or as an EMT). But more importantly, pick activities that really mattered to you—where you invested in people and projects and took initiative.
In most cases, it's best to ask your supervisor or faculty advisor to write the letter. But for many student groups, students often work most closely with student leaders. In that case, you can ask a student leader to write the bulk of the letter and have a faculty member or supervisor co-sign it.
ASKING FOR LETTERS
Initial Email: in April or early May, I sent out initial emails to all of my recommenders saying that I really enjoyed my experience in their classes/enjoyed working with them, and then explained that I would be applying to medical school. I asked if they would be willing to write a recommendation letter for me, and if so, that I would send them more information. If possible, I also asked to meet with them in-person.
In-Person/Phone Conversations (optional): I chatted with them about why I decided to go into medicine, and how I saw medicine relating to work that I did with them. I also talked about what I remembered most from their classes, the projects that I enjoyed most, etc.
Second Email: I sent them information about my background, my work in their class/lab, and my interest in medicine.
School Transcript
Personal statement draft—this explained why I wanted to go into medicine
Resume/CV—a one-page summary of activities and accomplishments (including awards, papers published, etc.)
A bullet-point summary of the highlights from my work with them (ex. my research project, interesting discussions and things that I learned, a paper that I wrote)
The AMCAS Core Competencies: https://students-residents.aamc.org/applying-medical-school/article/core-competencies/
This is a list of the key features that medical schools look for in students. They include dedication to service, social and communication skills, resilience and reliability, critical thinking, knowledge of living systems, etc.
This can be a good guide as your recommenders think about what characteristics to highlight. For example, your research mentor and science professors may choose to focus more on your critical thinking and reliability, while the advisor of a service group may choose to focus more on your dedication to service and your teamwork skills.
Submission instructions (see the next section)
Lastly, don't forget to thank your interviewers and update them as the year goes on!
TIMELINE AND LOGISTICS
April-May: Email recommenders and meet with them.
May: Enter information into AMCAS. Optional: set up an Interfolio account.
Late May-Late June: Send a reminder email to your recommenders.
When should your recommenders submit their letters?
Ideally, give them about 4 weeks to write your letter.
If you contacted them in May, then you can ask them to submit their letters by mid-June.
If you contacted them later, don't worry—there's no rush! You can submit your primary application through AMCAS before your letters are submitted. In fact, the letters for a particular school only need to be submitted by the time you submit your secondary application (for most people, this is sometime between mid-June to August).
Submission Instructions
Check out the AMCAS website for the details: https://students-residents.aamc.org/applying-medical-school/article/section-6-letters-evaluation/
Tell your recommenders to write the letter on official letterhead, sign it, and save it as a PDF.
Once you (the applicant) enter information about your recommenders into your AMCAS primary application, you will be able to save a PDF page called the "AMCAS Letter Request" for each of your recommenders. Have your recommenders attach this as the cover page of their letter.
Decide whether you will have your recommenders mail in the letters, or submit them online through Interfolio.
Interfolio is a website that manages all your recommendation letters in one place. There is a fee to use the service, but some undergraduate schools have a discount code that waives the sign-up fee. The AMCAS website (above) gives detailed instructions about how to connect your Interfolio account to your AMCAS application. Then, you can send letter request emails to each of your recommenders through Interfolio.
In the AMCAS application portal, select the recommendation letters to send to each school (if you want, each school can get a different set of letters).
Are you interested in working with an medical school admissions coach like Grace on your medical school applications?