As a middle school and high school math teacher, I've seen my students try to get out of doing work in all sorts of ways. If you haven't heard of WolframAlpha, Mathway, or Photomath, you may want to stop reading this article now - the temptation may ruin your hard-work ethic.
However, if you are all too familiar with these apps and want to use them as tools to help, rather than hurt, your ability to learn, here are a few things to think about.
A quick overview…
WolframAlpha is an advanced computational machine that can solve various mathematical equations from simple one-step equations to advanced differential equations.
Mathway is a chat-based server that allows you to more or less have a conversation with an AI robot that can help you solve various math (also chemistry and physics) problems.
Photomath is an app that allows you to take a picture of a math problem and it will solve it for you. No typing needed!
Powerful tools indeed, but with great power comes great responsibility…
Now, these tools and similar ones claim that they are not designed to help students cheat, but in reality, that's what many students use them for - to get out of doing the work.
So how can we use these resources in a productive and positive way?
1. Exploration
It's only cheating when students use these resources to do their work for them, typically on an assignment or an exam. Take away the assignment and the exam? It's not cheating! Use these tools to simply explore or learn more about things you are confused about without the temptation to let it do all the work for you. For example, Mathway has a huge list of topics where you can click and learn more about various math skills.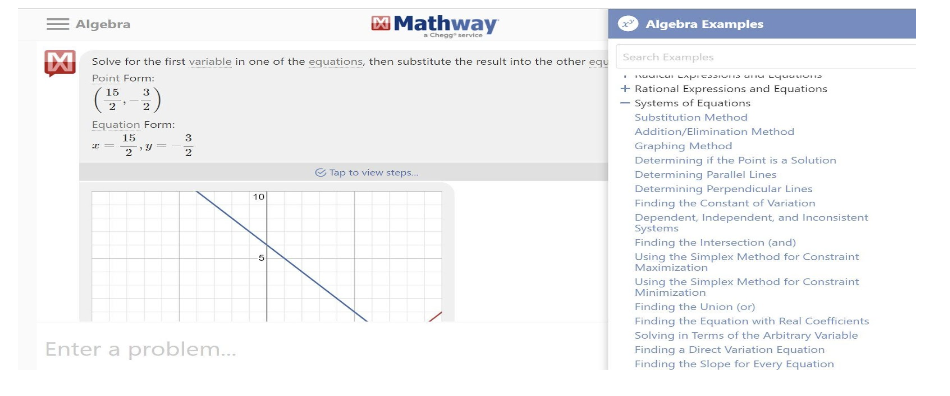 2. Learning to understand
Imagine these resources are like your tutor or coach. If I can't dribble a basketball and I'm trying to learn, I need to understand what I'm doing wrong and what to fix. I need to ask questions. I can't have my coach dribble the basketball for me every time. Likewise, if you use these tools when you're stuck, figure out where you went wrong and how you can learn from it going forward.
For example, say you made an error when solving for systems of equations but you spent a long time and can't figure out what you did wrong. Use Photomath, but then compare your work to learn from it.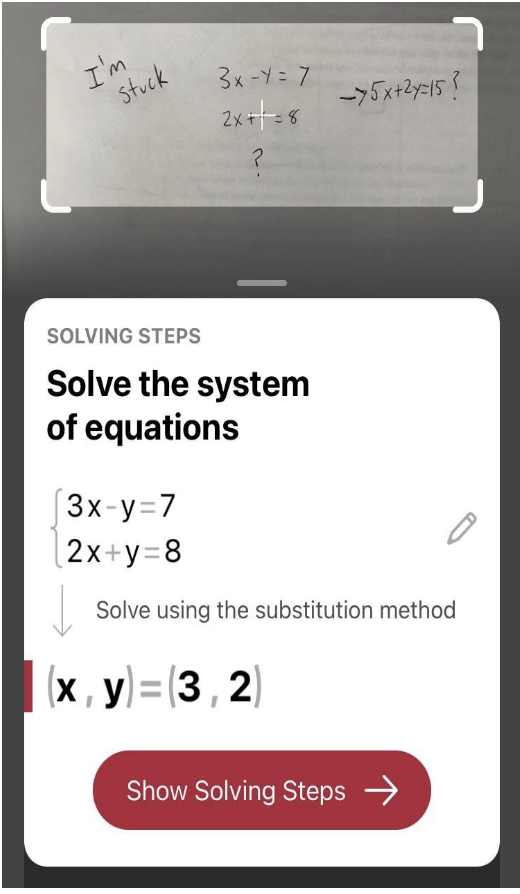 3. Use it to help others help you
Sometimes we want to study with that friend or parent, but they're one of those "math isn't for me" kind of people (math is for everyone, by the way). They want to help you, but they don't know how. Look no further! Have them hop on one of these math tools and give you hints (but not simply the answer!) to help you study or prepare for an exam. For example, say you're trying to study derivatives, your friend can use WolframAlpha as a tool and give you various hints – such as the denominator for this derivative would be (x2 + 3)2.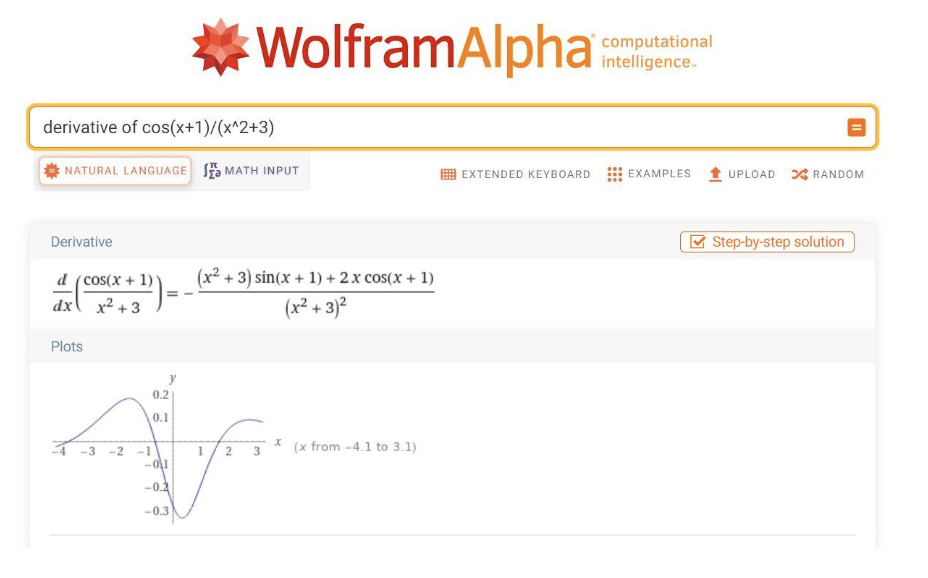 WolframAlpha, Mathway, and Photomath won't be the magic bullet that solves all of your problems. But pair them with hard work and integrity, and there is much you can gain!