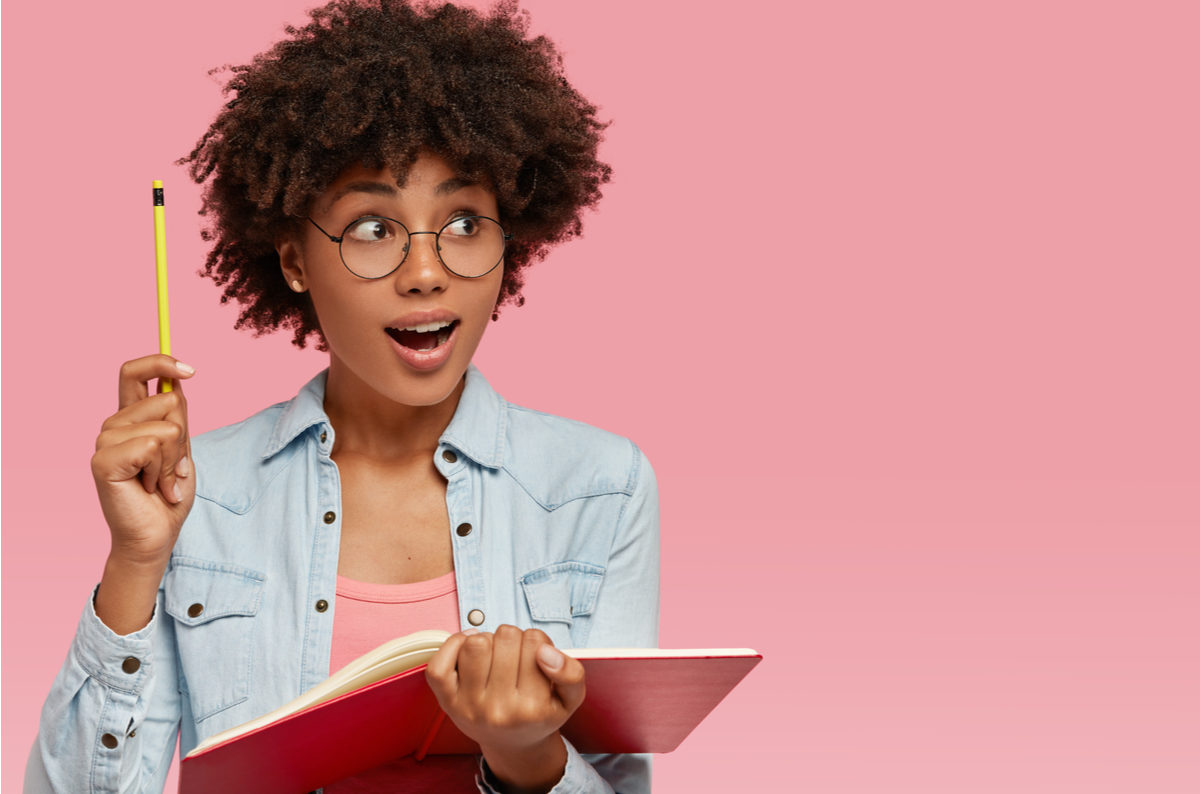 The question "what do you like to do for fun?" has always stressed me out. As someone who preaches work-life balance and champions new experiences, I like to imagine myself as the type of person who would quickly rattle off an impressive and well-rounded list of hobbies and activities. The truth of the matter is that each time I am confronted with that question I find myself drawing a complete blank. Suddenly my mind is a gaping void, incapable of remembering the wonderful book I finished last weekend or the ski trip I have planned the coming week. I generally leave the conversation feeling as if I've presented myself as, well…completely boring.
Perhaps this is just my personal cross to bear, but I have found that many students relate to this experience when they sit down to write a personal statement. Whether you are applying for school, a volunteer position, an internship or a job, being confronted with a prompt as open ended as "tell us about yourself" or "why do you think you would be a good match for our program?" can quickly leave you feeling more one dimensional than Flat Stanley (no hard feelings, Stanley).
If you've ever found yourself sitting at your computer, staring hopelessly at a blank Word document or typing and deleting endless iterations of the ~perfect~ opening sentence, I assure you that you are not alone. What you may be experiencing, however, is not a lack of material but choice overload. As you try to bring to mind all the moments that make you uniquely you, your mind becomes gridlocked in a traffic jam of options. Selecting just one from the memory milieu feels impossible.
So what's an applicant to do?
Phone a Friend
Don't spend hours agonizing over where to start. Call up a friend, family member, coworker, classmate or significant other and ask them to describe a few things they think stand out about you. Your loved ones often have insight on particular strengths that you may not think to emphasize. If you talk to multiple people, look for similarities between the traits they highlight. By asking for help from the people who know you best, you can start to alleviate your choice overload and identify the handful of traits and characteristics that make you, you.
If you have a hard time receiving compliments, you can also try verbalizing your thoughts. Read the statement prompt to your loved one then try explaining, in your own words, how you would like to reply. Have your loved one jot down some notes. When you're speaking out loud, you won't be worrying about the particulars of sentence structure and comma placement and will be free to focus on the points you want to convey. Your loved one's notes will become an easy outline that you can transition into essay format.
Start Small, End Small
If you're like most applicants, you may have found yourself reading through other people's personal statements for inspiration. If you haven't taken this approach, good on you. I recommend holding off on seeking outside examples until you have a first draft in place, lest you inadvertently find yourself trying to imitate another writer's voice. However, if you've already gone down that rabbit hole, you may have noticed that most applicants include a personal anecdote of some sort.
Choosing an anecdote can be one of the trickiest parts of writing a personal statement. Done well, it can add a personal touch that brings your statement to life. But striking the balance between overly personal (detailing your most recent breakup) and overly generic (regaling athletic injuries or talking up inspirational family members) can be deceptively difficult.
My advice is to stay small. Don't try to cram in every lesson you learned on your community service trip or your summer abroad – you'll run out of space before doing the story justice. Pick a specific experience that you can describe fully in just a few sentences and explain why it was important to you. Use that anecdote to show your reader how you think, how you problem solve or what inspires you. If you introduce the anecdote at the beginning of your statement, do your best to refer back to it at the end. This will bring your reader full circle and help you drive home the key point that the story is meant to emphasize.
Explain How not What
Restating your resume in sentence format is, perhaps, the most common mistake that applicants make in personal statements. While you are naturally going to draw on experiences that are relevant to the program you are applying for, keep in mind that readers will likely have your resume or CV in hand when they read your personal statement. Don't make them read the same thing twice. One of the best things you can do in your personal statement is provide the context that connects your experiences. What about your favorite high school class led you to apply for your summer job? Did an independent study in college inspire you to pursue a full blown thesis? Most importantly, what did you learn from these experiences and how did that knowledge lead you to that position you are applying for today?
Just Start Writing
This tip speaks for itself, but I'll explain anyway. The only way to write a personal statement is to write it. No amount of staring into space can substitute for words on paper. The traffic jam of ideas will only clear when you allow yourself to follow those thoughts to their logical conclusions and decide whether or not they are statement worthy. Don't worry about producing multiple drafts – or starting over entirely. All writing, and personal statements in particular, is iterative. Each draft will be better than the last, but everyone has to start somewhere.
At the end of the day, no single statement – no matter the word limit – is going to be able to perfectly encapsulate who you are as a person. Nor is that the expectation! The goal of a personal statement is to give an admissions or hiring committee a snapshot of who you are and how you think. Done well, this sneak peek will leave them wanting more.
It's easy to be intimidated by the idea of applying to college. The process is long, confusing, and more competitive than ever. But it doesn't have to be that way. At Cambridge Coaching, we've reimagined the entire process, and we are pleased to introduce an entirely new way of applying to college. Instead of focusing purely on cold, calculated application strategy, we like to think of college as the ultimate motivation to reach your potential, both as a student and as a member of your community. We've found that if you can see how this crazy process is actually helping you to lay down a foundation for a lifetime of learning, creativity, and accomplishments, it's so much easier to stomach all the work involved. That's why our coaches don't just help you with application strategy. Unlike our competitors, we know that it's not essays that make a great application - it's the stuff you put into your essays. Which is to say: it's the work you do all along the way.
We take a holistic, comprehensive approach to the college process. Well before you've even contemplated your college essay, we're here to think about the steps you can take so that you have the most fulfilling high school career possible. Our ideal time to link students with coaches is in the freshman or sophomore year of high school, though we are happy to help you whenever you are in the process. Whether this means pairing a student who is struggling with physics with an MIT Ph.D. who loves physics more than anything, or sitting down with families to discuss summer plans, we mentor our students through every stage of the process. Our coaches know what it takes to get into the best colleges in America because they've all done it. More importantly, they know what it takes to make high school interesting and rewarding, so that your essays, when you get there, will reflect the integrity of your efforts - and the breadth of your dreams.
Want to learn more about the college admissions process? Check out some of our other blog posts below!
How to Pick a College for the First (or Second) Time: Advice on Selecting a School for First-Time Applicants or Transfers
Cracking the College Admissions Process, Part I: The Search and the Setup
What should I write about? 3 rules to follow when coming up with a college essay topic