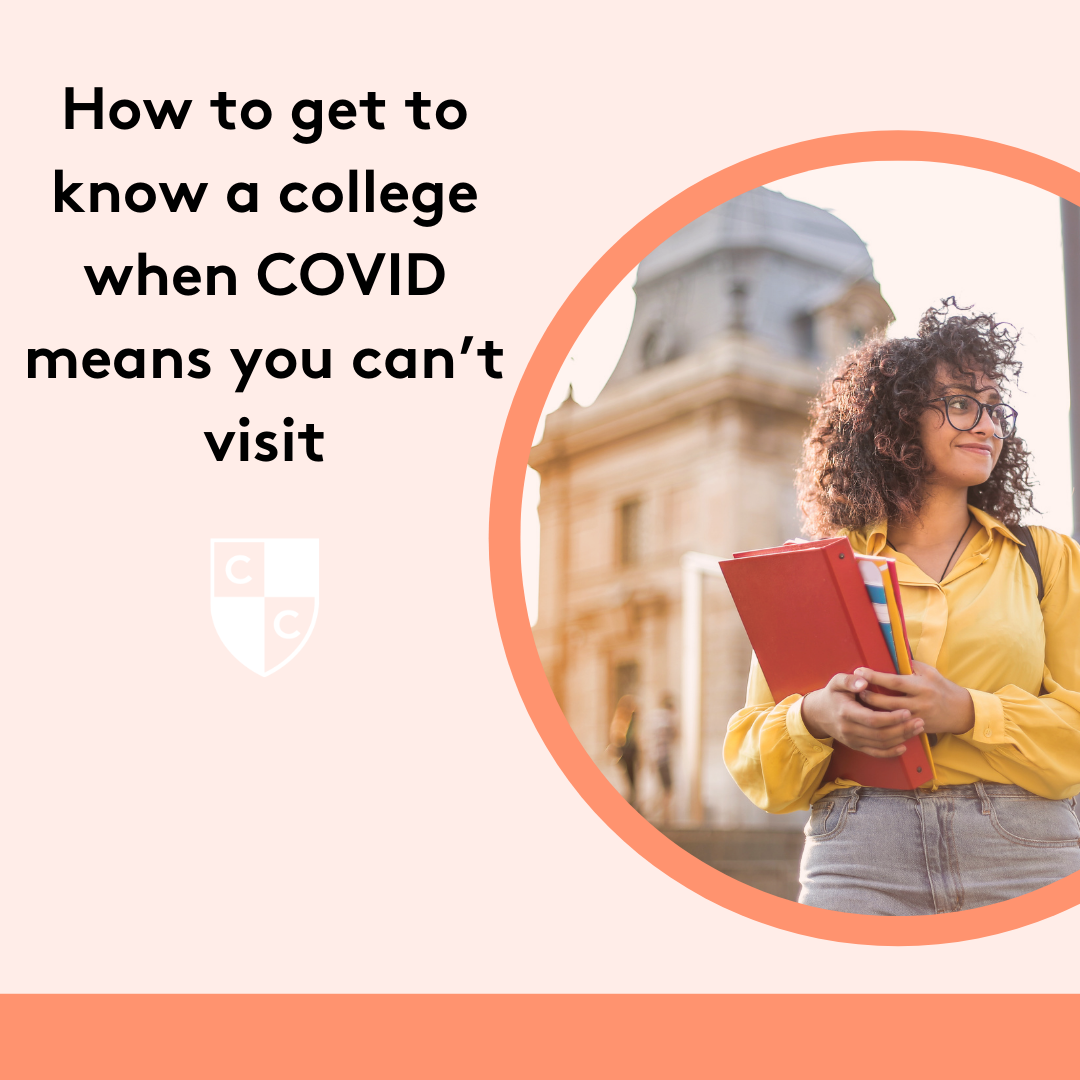 As COVID was canceling proms and making graduations "drive-through" last spring, it was also causing a major shift in how colleges and admissions offices were introducing themselves to students and families. Students and families began to wonder, "How can I get to know if X College is right for me if I can't visit and see it for myself?" Just because it looks different, it is still possible to get to know a school (and you can even do most of these in your pajamas!).
Here are 5 things you can do from home, right now, to get to know a school:
1. Take a virtual tour and attend the Virtual Info Session.
Each college Admissions Office is offering these options for students. The tour will give you an opportunity to hear from a real student and see some of the highlights of the campus. Info Sessions are live-time opportunities to ask questions of a person who works in the Admissions Office (don't wear your pajamas to the Virtual Info Session!). To sign up, visit the college "Admissions Office" page and look for "Virtual Visit" options.
2. Use Instagram/Twitter/Snapchat.
Every school maintains a significant presence on social media. Find the page for the official photos and captions, but also follow the hashtags to see what others are posting to tag the school. You can learn a lot from pictures -- what are they highlighting? What seems important? What organizations and student clubs at the school are doing the most posting? What does that tell you about the school's priorities and values? What is left out? How does that make you feel?
3. Reach out.
Did someone from your high school attend this college? (Even years ago?) It does not matter whether or not you know them, reach out! If you aren't sure whether or not an alum of your school attended this college, email your guidance/college counselor and ask! They keep running matriculation lists and will be able to help you out. LinkedIn is a great way to find college students/recent college grads -- search for them, connect, and send a message. Ask: How did this college match their expectations? How did it disappoint them? Knowing what they know about your high school experience (as it was similar to theirs) ask about comparisons. What do they know now that they wish they had known when they were in your position?
4. Use the Alumni Magazine and Student Newspaper.
These publications should be readily available online (just Google "X College Student Newspaper, X College Alumni Magazine")! If they are not, ask the admissions office to help you find the links. See what types of articles and editorials are being written. Check out a few that were written before the COVID shut-downs too! What do these tell you about the conversations on campus? What voices are being heard? What is silenced or left out? How does the tone align with your political and moral views?
5. Trust your gut (but check your "facts").
If something doesn't feel right to you (even online), trust that feeling. If something just "clicks", trust that too! But be careful… if you are reading tons of "reviews" about a particular aspect of one school, honor that, but be sure to check the facts. Not every review (or website with rankings) was created with the best of intentions toward helping you learn more in an objective fashion. You are the person who knows yourself and your educational journey the best -- trust yourself to recognize a "fit" and be open to being surprised!
Are you applying to college for the first time or considering transferring? Make the college application process less of a bear. Enlist the help of a college application coach during any part of your process, whether it's academic and extracurricular advising, school selection, managing deadlines, or essay writing.
Want to read more about college admissions? Take a look at some of our previous blog posts here: