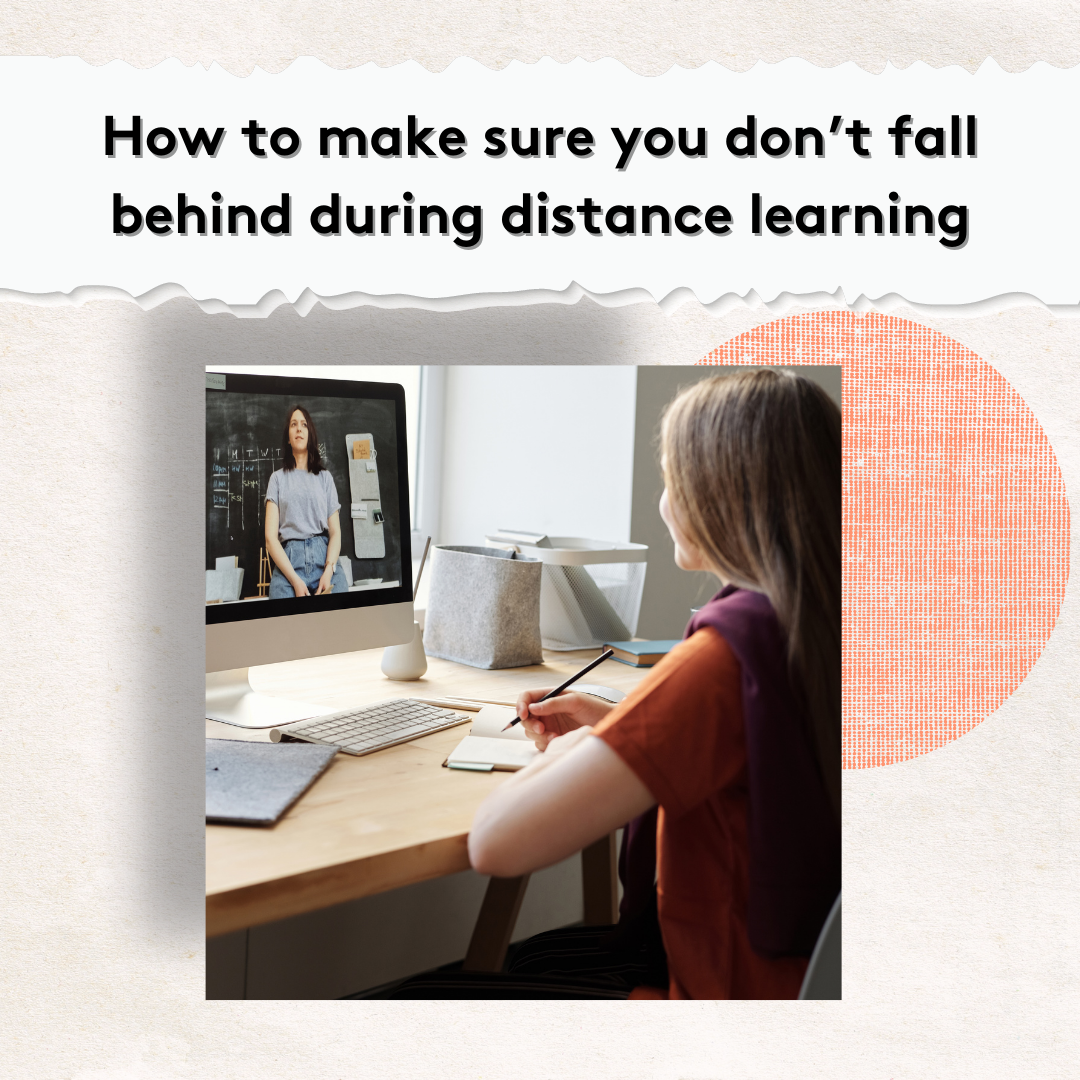 Let's be real: it's hard to focus on school at home. And as COVID-19 cases persist and online learning remains part of our lives, it is important to not fall behind. Here are some tips to help you stay on top of your work while learning from home:
Scheduling is key.
Going to school provides structure: classes are held at specific times and extracurricular activities form after-school routines. This structure disappears when learning from home, so you need to create a daily schedule of your own. Block off specific time for specific tasks every day. If you have scheduled times to check in with classes, build your schedule around that check-in. Make sure you schedule time to complete work for each class, and even block off time to eat, exercise, and take breaks. I'd recommend writing your daily schedule on a whiteboard because it will give you the flexibility to track and manage your assignments as they come up. Check off the assignments as you go, and then erase completed assignments at the end of the week so you can write down new assignments. Putting the whiteboard in a common room of the house (as opposed to a bedroom) will increase accountability.
example schedule: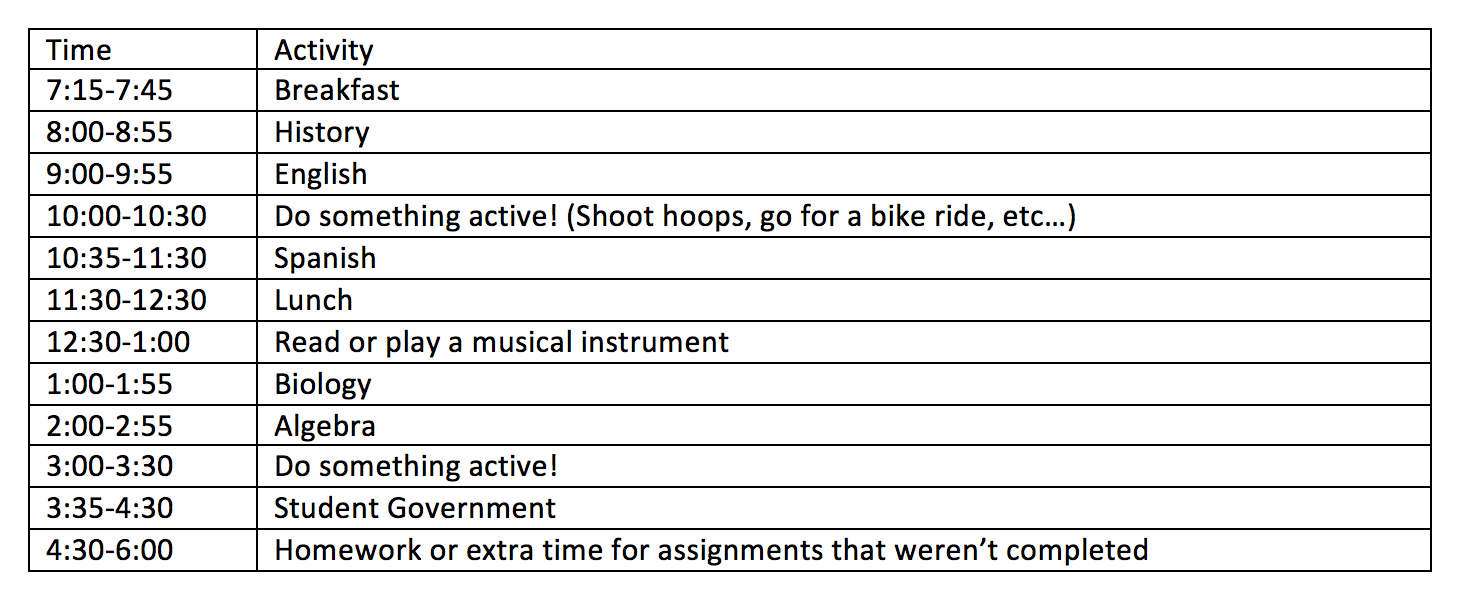 Have a designated workspace.
A designated workspace, like a desk, helps keep you focused and motivated. Your brain will connect this spot with completing schoolwork, and you will be far more productive with your time. It's like doing a short routine before shooting a free throw: going to that spot gets your body and brain ready to focus. In your designated workspace, turn off all devices and apps you are not using for your schoolwork. It can be hard, but I learned in high school that if I got rid of all distractions while I worked, I finished assignments faster and actually had more time after to do the things I wanted to do.
Communicate with your teachers.
I'm not just saying this because I'm a teacher – I promise this will help! With online schooling, there are fewer opportunities for spontaneous one-on-one conversations with your teachers. So, you need to actively seek out your teachers. Ask about the best way to contact your teachers, and don't be afraid to reach out! Many teachers have virtual office hours; try to go to the office hours for each class at least once a week. Office hours are a great way to ensure that you understand everything, from broader concepts to that one comment on your essay, and your teachers will be able to explain assignments and concepts in more detail. Going to office hours shows commitment too, and your teachers will have plenty of positive things to say if you ask for a letter of recommendation down the road.
Stay social!
Lastly, keep up with the social aspects of your education! The best part of school is learning with your friends – and this isn't something to shy away from. Set up chats with your friends to complete schoolwork together. Working on assignments as a group can be a great way to open you up to different perspectives about a particular topic. If you were part of clubs at school, continue them online! And if your club hasn't moved online yet, take the initiative to be the person who sets that up. If it is impossible for your extracurricular activities to meet online, continue the activity on your own or try something new. In a time where it's harder to participate in extracurriculars, continuing to do so in any capacity will make you stand out in a seriously positive way.