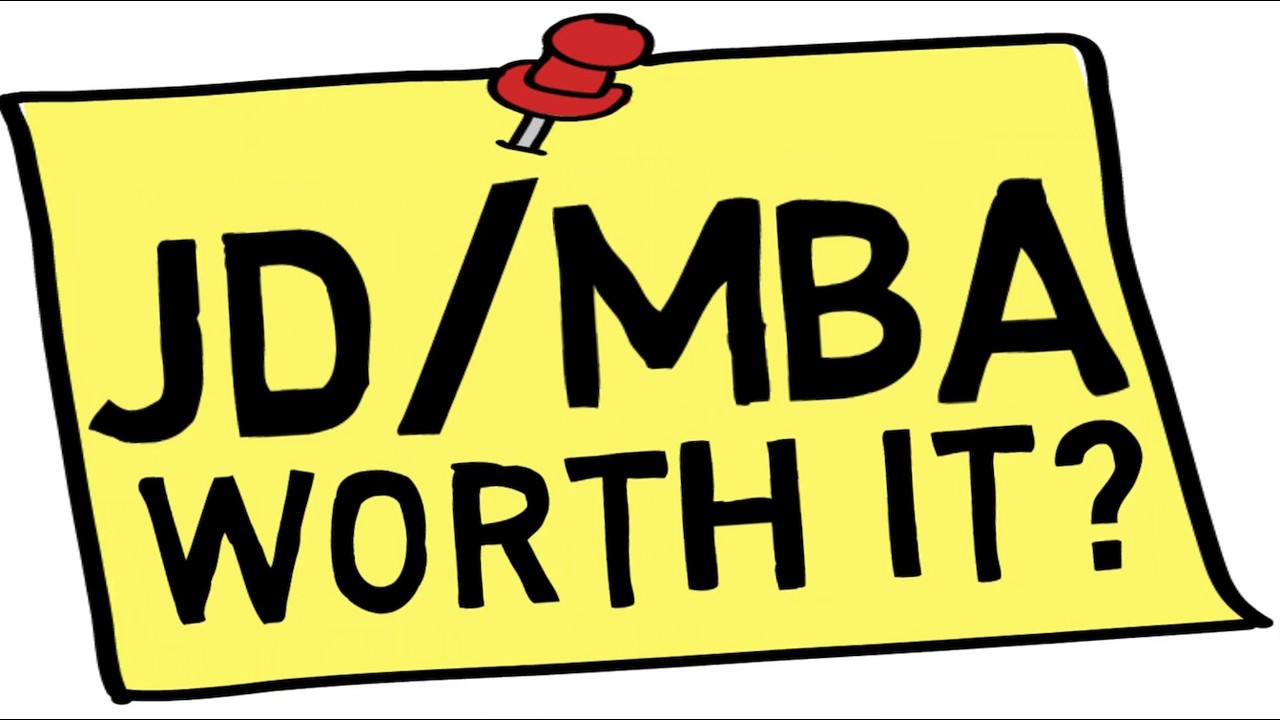 For some people (like me), the path to law school isn't a straight shot. There are those who begin as premedical students, but then learn about how important malpractice law is to the medical profession. There are others who realize that develop long-term business goals that you believe an MBA will further. And finally, for people like me who caught the empirical research bug early on, a PhD in concert with law school is essential.
If you fall into one of these camps, then a dual degree (like a JD/MD, JD/PhD, or JD/MBA) may be right for you. However, you should consider a few important things before you commit to a dual degree.
Money
A good rule of thumb: the more years of higher education, the more expensive. Although PhDs are typically funded (and if they aren't you should be very wary of going), additional professional degrees are not. That means instead of three years of school, it can be four, five, or even more. Is the money investment worth it for you? On a similar note, it is important to remember that not all degrees open clear professional paths. There are many, many jobs that require a JD (all bar required positions) or a PhD (anything in academia). Very few jobs actually require an MPP or an MBA. It's not to say that these degrees aren't valuable, but that there are plenty of people without them who have the same jobs as those with them. The MPP and the MBA are thought to be more about network exposure and career transitioning than actually as a requirement for any job. That is important to think about – are the networking opportunities (and certainly skills learned) worth the extra financial investment, even though you probably could have landed in the same place with some strategic and careful hustling?
Time
Too often, people don't think about the opportunity cost of school. When you are extending your education well into your 20s, and even 30s, you miss out on retirement earnings and income that you otherwise would have had. And being in school gets old, even if it has benefits over the working world. Really think about your life, lifestyle, family, partners, children, etc. Does adding that extra year or two of school really make sense? So often, we think about these decisions as "Oh, it's just a year." And often that mindset works. But a year is a year – a long period of time where you could be doing a lot of things. Getting another feather in your cap doesn't always make sense.
Long-Term Goals
Depending on your long-term goals, and how specific they are, a dual degree might make sense. A lot of law professors have JD/PhDs – is this where you're heading? A number of CEOs have JD/MBAs – are you interested in the management-focused side of business? Some hospital administrators have JD/MDs – is this something you're interested in? The best way to determine if the dual degree is necessary for your career path is to research alumni. What degree combination do the people you professionally admire have? Do your due diligence – it will be worth it. Additionally, some degrees are more versatile than others. While people with JDs end up doing a lot of things, most tend to be lawyers. It's the plus side and downside of having such a heavy, strong-signaling credential. Alternatively, while the MBA and MPP have less well-trodden career paths, they are somewhat more versatile. Are you looking for a very institutionalized route, or hoping to hop around a bit more? The answer to this question might impact whether a dual program makes sense.
Passion
Lastly, but importantly, passion. If you are passionate about research, and feel like your life wouldn't be fulfilled unless you got to complete a PhD and dissertation, that is a good reason for a dual degree. Can you not imagine never seeing patients, but know you ultimately want to primarily focus on health policy? Those are good reasons to seriously think about the dual degrees. If what is motivating you is deep, long-term desire, and it has continued to irk at you for years, then it's hard to tell anyone not to pursue their potential calling. I do suggest deciding which degree is more important to you, applying to and starting that program, and then seeing if you are still as passionate about the other. This can help reduce your initial investment, and allow you to more fully determine what's right for you.