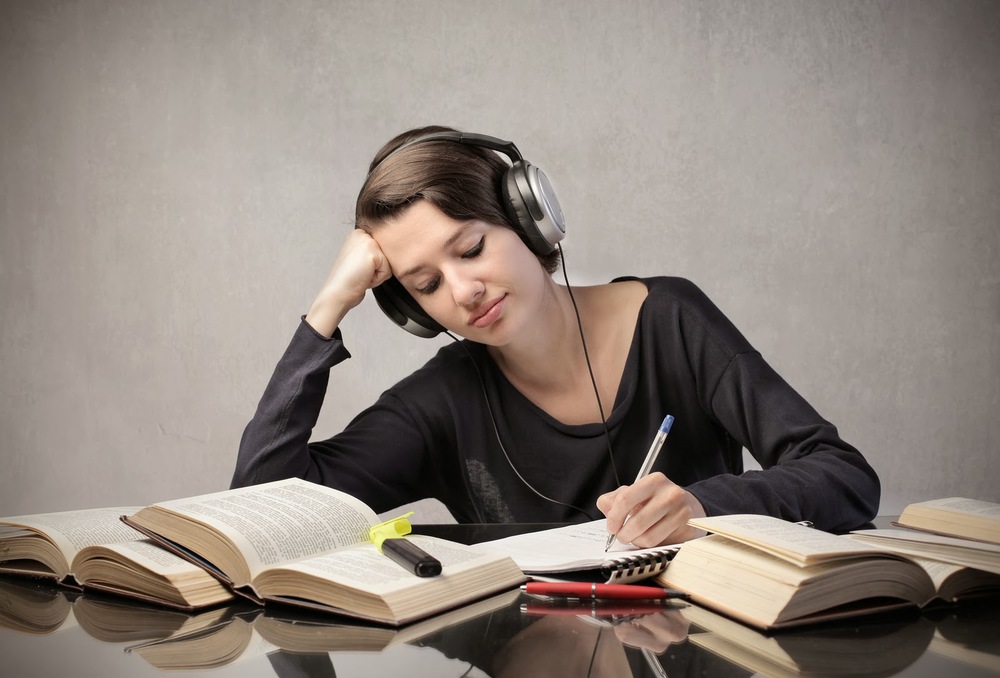 Following up on my previous post, I'm going to post a 3-part series on what resources you can use to help find your perfect college fit. Are you ready? Get excited. And, if you are not excited, go back to my first post and remind yourself to stop stressing and breathe. Go back in time and remember when you were a tiny human, eyeballing the toys at the toy store and scrutinizing every last detail before making the decision as to which one your heart most desired. This car is icy blue. Ah yes, but this one has flames down the side. Hmm, but wait…this one makes a "vroom" sound. Choosing a school is about being a little (or a lot) picky because, after all, it needs to fit you.
For this first post, let's explore a couple of my favorite podcasts in the college admissions arena.
Always on the go? These are for you. Please keep in mind that I always advise the entire family to use these resources, not just the student. Everyone should be as informed about this crazy admissions process as possible. So, whether you are listening together in the car or separately on different devices, tune into the following two incredible resources.
93 episodes long, this podcast is an incredible program that interviews experts at every junction of the admissions process and answers questions many families have on topics such as the early pursuit of grad school, merit aid scholarships, internships, work with in-school counselors, 529 savings plans, and even LinkedIn for high-schoolers.
In terms of helping to narrow down your college search, the podcast features both admissions officers and students, conversations with non-traditional educational experts, advice for student entrepreneurs, artists, aspiring professional athletes, and tradesmen, and even resources for kids looking exclusively for test-optional schools (i.e. SAT/ACT not required).
Special bonus(es): The podcast is extensive and features a different expert for almost every episode. Furthermore, questions that are often scary to ask ("What if I want to take a gap year before high school?" or "Can I even afford the types of school I like?") are presented and delved into thoroughly, with multiple resources offered at the end of the episode to continue your research into a given topic. Finally, on several topics the host comes back to interview different experts to get multiple points of view.
Minor drawback: This podcast spanned several years but ended in 2017, so for some things you may need to search for a few updates. Or, better yet, you can consult with a Cambridge Coaching admissions expert for up-to-date information.
At 275 episodes and counting, this is one of the most extensive podcasts out there concerning the college admissions process! Uploaded weekly, the program keeps listeners up to date on the most recent happenings in college prep and admissions.
In a similar fashion to the College Checklist Podcast, the College Prep Podcast covers tips on how to find your college fit, but does so in a way that consistently addresses the widest high school audience as possible. While there are fewer episodes that are tailored to a "specific" type of student with a particular career goal, the podcast is perfect for students who may not yet know exactly what their goals are. If that's you, no worries! You are in good company. Tune in to this podcast to hear about how to find "safety", "reach", and "target" schools for your list, how to narrow down schools based on your academic performance, and how to ask yourself the right questions to help you start narrowing down a potential major of interest.
In addition, a unique feature of this podcast is its breadth of insight. It covers everything from managing high school while prepping for college to studying effectively, planning your summer resume and staying cool in a relentless achievement culture.
Special bonus: Because this podcast is still active, the hosts readily accept emails from students and parents on requested topics. So, if you have a question that hasn't yet been answered, feel free to contact them!
Minor drawback: Given that there are so many topics over several years, often the episodes will cover the same topics multiple times. However, this redundancy is mitigated by the fact that new aspects of the topics are covered each time or new experts are brought in to give their unique perspectives.
———————————————————————————————————————
These podcasts are helpful repositories of information on the entire college application process, and especially on personalizing your college list to fit your needs. Remember that you have access to a bird's eye view of each podcast's full post history by scrolling through the episode list on your podcast app. Each episode is summarized in the guide.
Stay tuned for the next post, where I will outline online resources that can aid further in the development of your college list.
Make the college application process less of a bear. Enlist the help of a college application coach, like Madison, during any part of your process, whether it's academic and extracurricular advising, school selection, managing deadlines, or essay writing.
Want to learn more about the college admissions process? Check out some of our previous blog posts below!