Whether you've got summer classes or are looking to get a jump on course reading for the fall semester, NYC offers some incredible spots for all your studying needs. Here are our top 10 summer study spaces in NYC: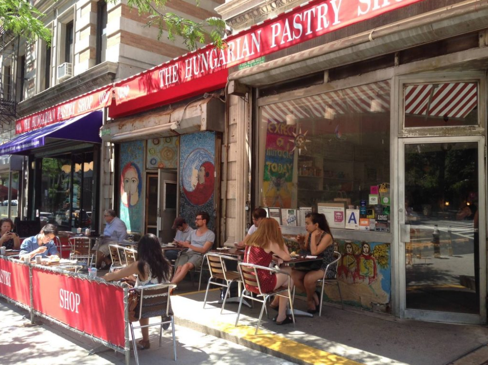 The Hungarian Pastry Shop has been a popular study spot for Columbia students and uptown residents since the 70s. A cozy atmosphere, affordable and delicious pastries and great coffee selection make this spot a must for students in the area. The absence of Wi-Fi (gasp!) makes it a perfect place to settle in and get some focused studying/writing accomplished. Hungarian Pastry Shop, 1030 Amsterdam Ave., New York, NY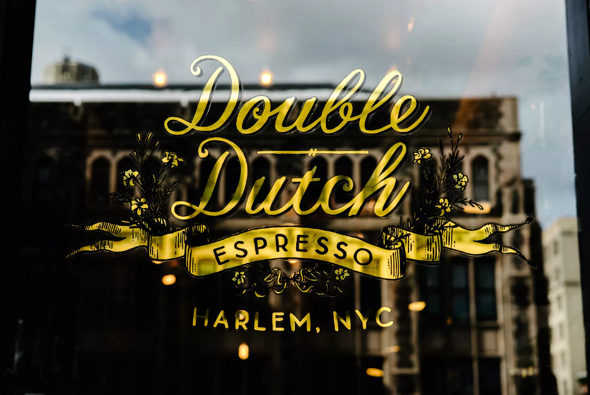 A quick walk from Columbia's campus across Morningside Park brings you to this gem of a café and popular study spot. Located on the ever-trendy Frederick Douglass Boulevard in Harlem, this inviting café offers pastries, free Wi-Fi and a cozy back patio, making it a great choice for a summer study session. Double Dutch Espresso, 2194 Frederick Douglass Blvd, New York, NY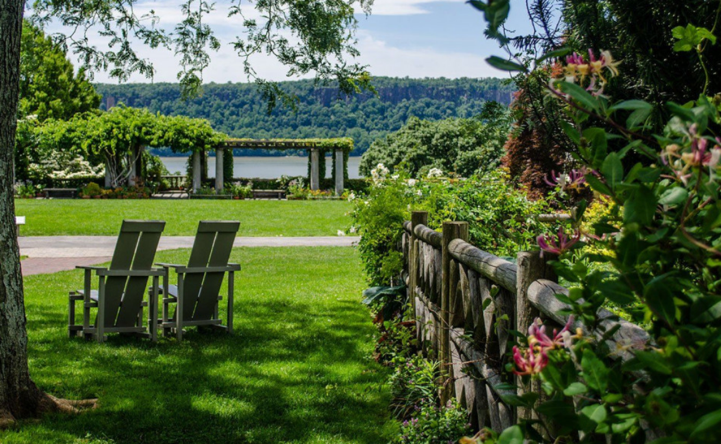 A little off the beaten path, Wave Hill is worth the trip for its expansive views, uncrowded lawns and all around breathtaking surroundings -- inspiration abounds! Located on a 28-acre estate in the Hudson Hill section of Riverdale, The Bronx, Wave Hill consists of public horticultural gardens and a cultural center, all situated on the slopes overlooking the Hudson River. Lay out a blanket on the lawn or settle in to one of the cozy Adirondack chairs scattered throughout the gardens. If you're in need of a caffeine pick-me-up, there is an adorable café situated inside a historical mansion on the property. Wave Hill: New York Public Garden and Cultural Center, 675 W 252nd St, The Bronx, NY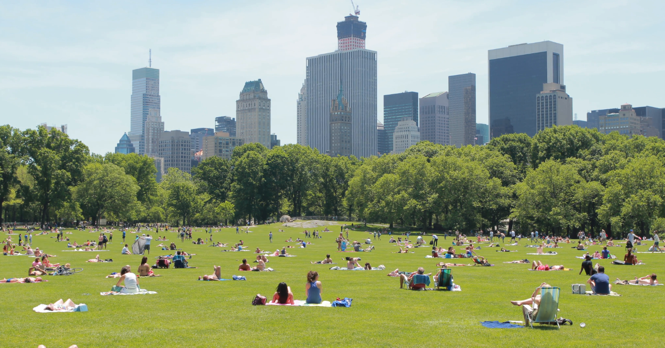 One can't write a summer study spot list without including the iconic Central Park. As per its website, Central Park has designated eight areas as "quiet zones" in the park, meaning there's no music allowed, and if you have a radio, you need headphones for it. What you can do is curl up with a good book and study. Another personal favorite study spot is The Great Lawn. Located in the center of Central Park, The Great Lawn is a green pasture of 55-acres that is considered one of the most famous lawns in the world. The Great Lawn is a wonderful place to throw down a blanket, catch some rays and get some serious studying done. Central Park, between 59th Street (Central Park South) and 110th Street (Central Park North), and between Fifth Avenue and Central Park West, New York, NY
The High Line is a public space where you can view art, walk through gardens, enjoy delicious food, or sit quietly and study —all while enjoying a unique view of the city. Located on the West side of Manhattan (it runs from Gansevoort Street in the Meatpacking District to West Street), the High Line is a 1.45-mile-long elevated linear park. Each section of the park is unique and offers a variety spots to sit and study/read while enjoying being outdoors surrounded by nature, art and music. The High Line is world-renowned hybrid public space and is high on our list of favorite outdoor spaces in NYC. The High Line, Park Entrances: Gansevoort Street and Washington Street (elevator access) 14th Street (elevator access) 16th Street (elevator access) 18th Street, New York, NY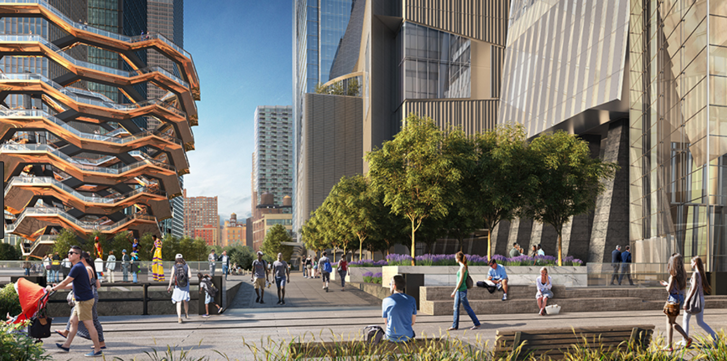 As per its website, Hudson Yards is New York's newest neighborhood and home to more than 100 diverse shops and culinary experiences, significant public art and dynamic cultural institutions. You can take advantage a nice summer day and do some reading/studying in the outdoor plaza area. There are numerous café's and coffee shops for those that prefer a more structured – and caffeinated (!)-- study setting. The Hudson Yards, 20 Hudson Yards, New York, N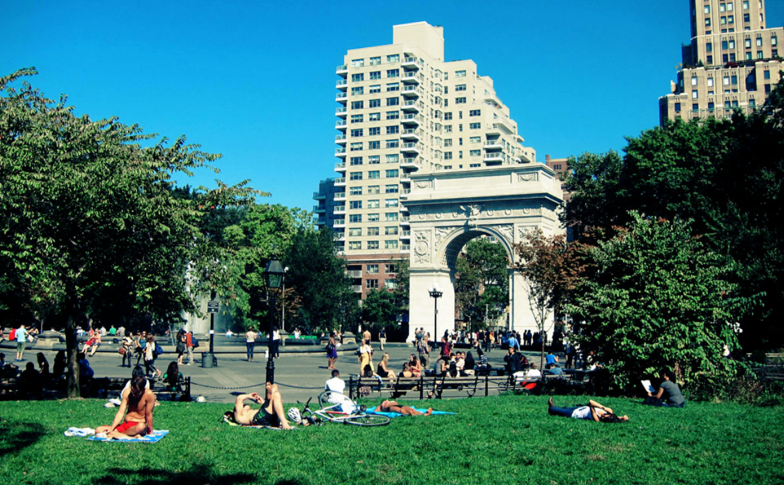 Washington Square Park is a public park in the Greenwich Village neighborhood of Lower Manhattan. One of New York City's best known public parks, it is the perfect place to sit and study during warmer months. You can enjoy the ambient sound of the fountain or the songs of the many performers who pop up to fill the park with music. Washington Square Park, 5 Ave, Waverly Pl., W. 4 St. and Macdougal St., New York, NY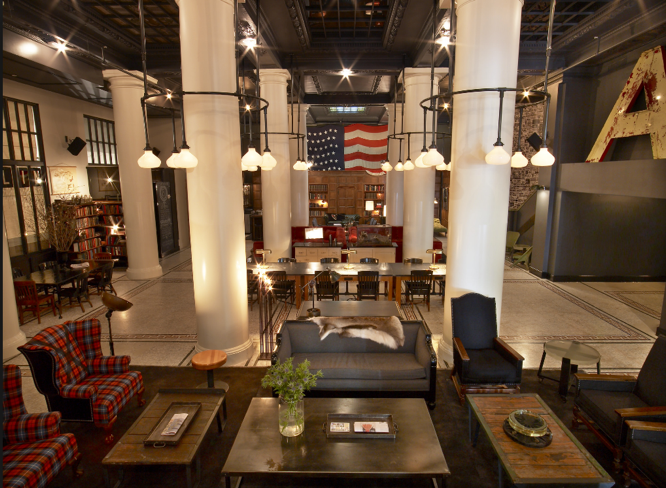 The Ace Hotel, in Midtown Manhattan, is open to the public, has free Wi-Fi and a variety of club chairs and cozy couches, making it a perfect spot for a long – and comfortable – study session. The lobby offers an inviting environment where anyone is welcome to come and work. Bonus: You can reward your study efforts with a delicious and refreshing cocktail from the bar afterwards! The Ace Hotel, 20 W 29th St, New York, NY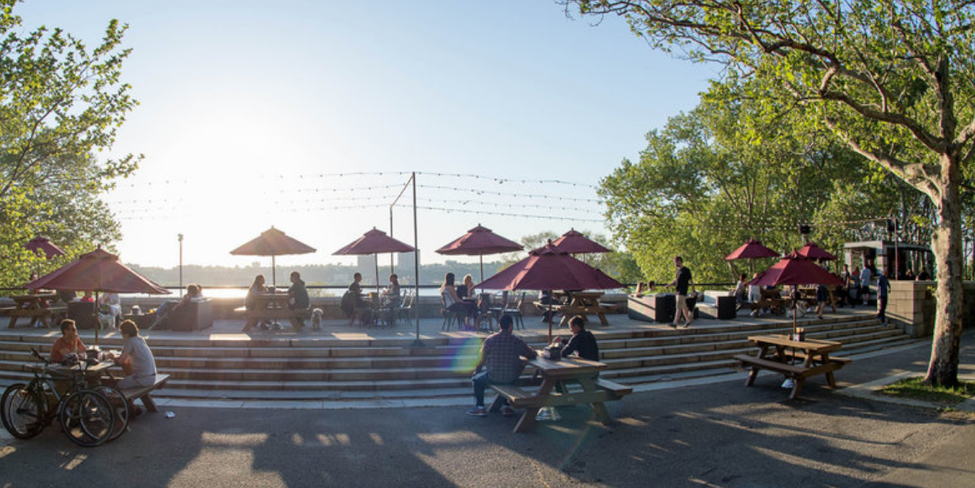 This seasonal Riverside Park bar & restaurant (oasis!) is a great place for outdoor studying. The space offers an affordable food & drink menu, shaded areas for hot sunny days and a terrific view of the Hudson River. Ellington in the Park: 103rd St & Broadway, walk west to Riverside Park and enter via the stairs on 103rd.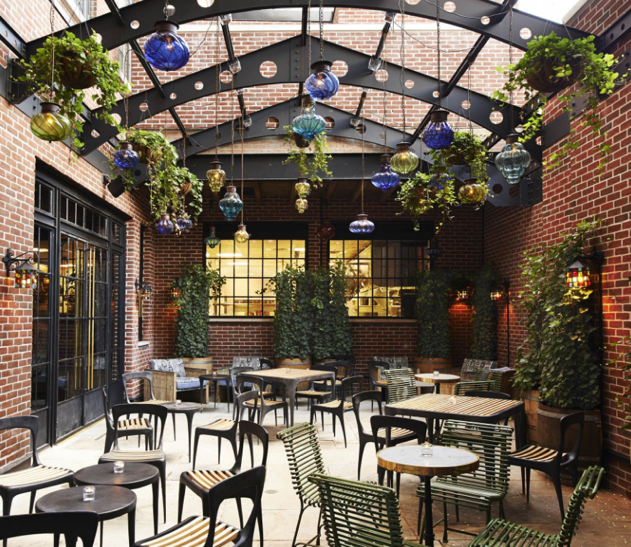 Located in the Lower East Side, The Ludlow Hotel lobby and garden is open to the public. The garden is a great place to escape the hustle and bustle of the LES for a quiet and peaceful study session. The Ludlow Hotel, 180 Ludlow Street