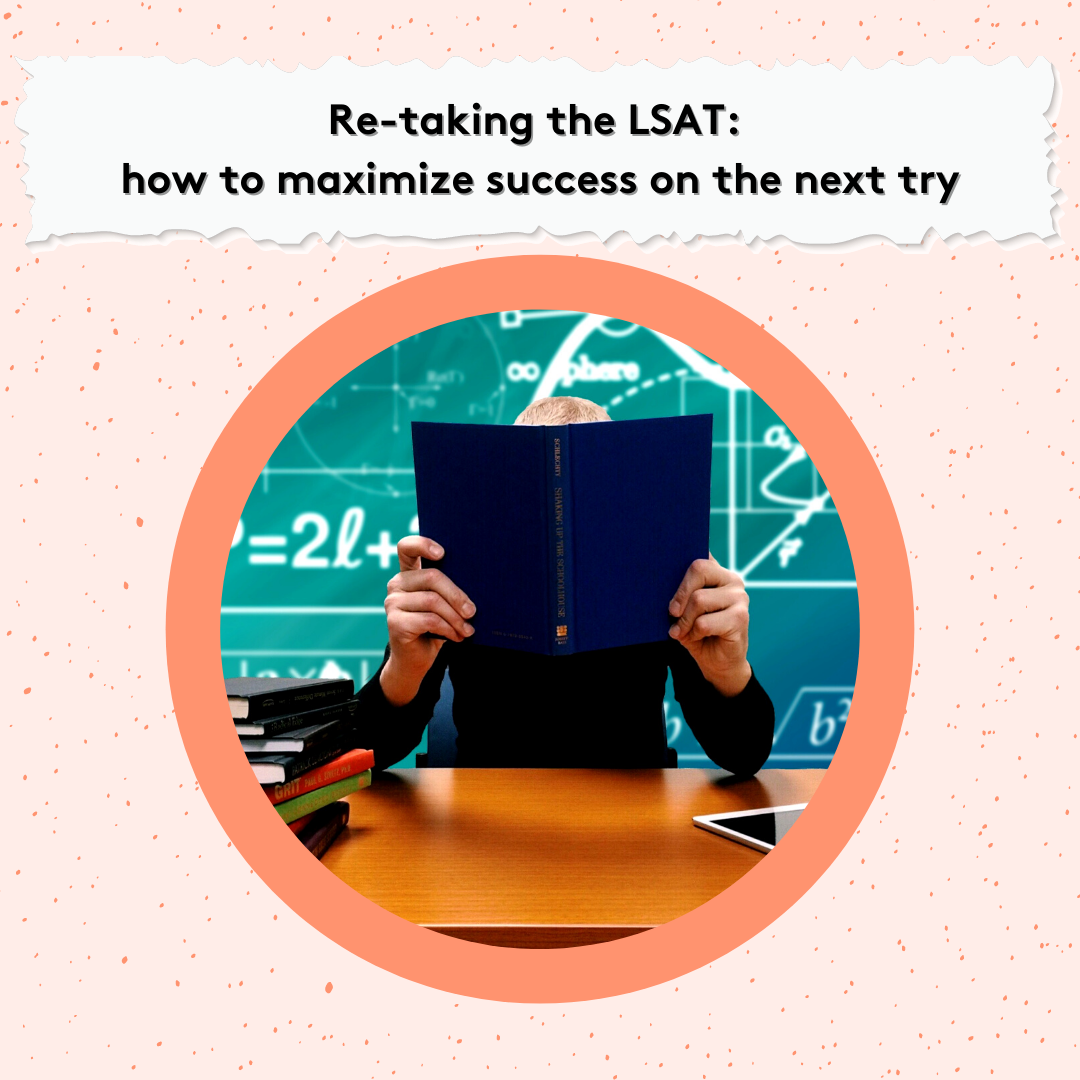 A perhaps unwelcome truth of the LSAT is that it takes most people multiple attempts to crack it. These days, it's more common for applicants to even the highest tier law schools to have taken the LSAT two or three times as opposed to just once. While this means more work and time for LSAT takers, it also means a second, or even a third, chance for test takers to reach their dream score.
If you are unhappy with your LSAT score, know that you are not alone and that you can – and should – try again. Having already put in the work of learning the fundamentals of the LSAT, studying each section, and taking practice tests, a subsequent take should be far less about studying and far more about getting yourself into the best possible mental state to succeed on test day.
Since you've already experienced what test day is like, you'll walk into your next take armed with an arsenal of information about the test and about yourself. It is your job to use that knowledge to control the things you can, and to prepare for the things you can't.
Preparing for the variables you can control:
There are a number of variables that you can control so that you have your best test-day performance possible. If you struggled with one of the three sections (reading comprehension, logical reasoning, or analytical reasoning) more than the others on test day, focus on that section until it becomes your most comfortable. This preparation will give you a security blanket of confidence on the day of your next test.
If you experienced anxiety or panic on the day of the test, determine what works best for you to mitigate those feelings, or work with a tutor on methods that can limit that anxiety. This can look like anything from finding times within the test to take a deep breath, to practicing timing strategies that allow you to review your work at the end of each section. Know that test anxiety is normal and common – don't blame yourself for it, but prepare yourself so that you can conquer it when it arrives.
If you felt unprepared for any aspect of the test, you now know exactly what to expect! Prepare your materials (scrap paper, pencils, etc.) the day or night before. Clean the room you will be using to take the test in advance so that your background is clear. Decide whether you want to eat or have coffee before the test, and practice the same routine for a week or so. Make sure to sleep well the days before the test, so that even if you have trouble sleeping the night before, you'll be well-rested on test day. You want to be the best version of yourself on test day, so that the only thing standing between you and your dream score is three 35-minute sections of a test.
Preparing for the variables you can't control:
When the LSAT was administered in person at a testing site, uncontrollable variables were numerous: from incessant foot-tappers to leaky ceilings to the general sense of panic, opportunities for distraction were omnipresent. The creation of the LSAT Flex, which is administered from a student's home computer and will likely remain the only option for LSAT takers for the foreseeable future, has eliminated many of these unknowable factors.
This doesn't mean, however, that there won't still be unexpected variables on test day. Students taking the LSAT Flex have experienced numerous technical difficulties, from their tests shutting down mid-section to losing precious minutes of time to power blackouts to proctor-side technical difficulties. The good news about there being so many technical hiccups is that LSAC is aware of such difficulties and will work with you to get you back online. On your end, make sure that you have a strong Wi-Fi connection, and that all excess tabs open on your computer have been closed. And be sure to shut down your computer the night before the test! Still if the worst-case scenario occurs and the test shuts down in the middle of a section, do not panic and do not let this affect the rest of your test. Even if you lose a few seconds on one section, you cannot let that affect the next.
There can also be environmental disruptions on test day. If you're taking the test from a dorm room, a roommate could walk in mid-logic games. Blaring trucks could pass by if you live close to a busy road. Your upstairs neighbors could start watching a loud football game. The best solution to all of these factors is to do your preparation in these conditions. Pre-pandemic, I would study in loud coffee shops to force myself to focus amid distractions. While that's not a possibility these days, you can still simulate distracting conditions and work through them. Try playing music or putting on a radio station in the background while you study, or studying while your roommate talks on Zoom. The more annoying the distraction, the better you'll be at ignoring minor distractions on test day.
You deserve to do as well as you can on the LSAT. That means studying, yes, but it also means putting your best foot forward on test day. That's not always possible on a first take when there are so many unknowns and so much pressure. On the next take, you can work to control every variable you can and to prepare for every variable you can't – that way, the only thing to worry about is the test before you.
Cambridge Coaching LSAT tutors understand the make-or-break importance of the LSAT and we're dedicated to helping you beat the exam. That's why we believe in doing more than just targeting your weaknesses - your tutor's goal is to identify the sections where you have the greatest potential for improvement, and to help you wring every last point from them. Before you even meet with your tutor, we assess your strengths and weaknesses on an official exam, and construct a customized syllabus in advance of your first session.
Feel the need to read more? Check out some of our previous blog posts on the LSAT below!