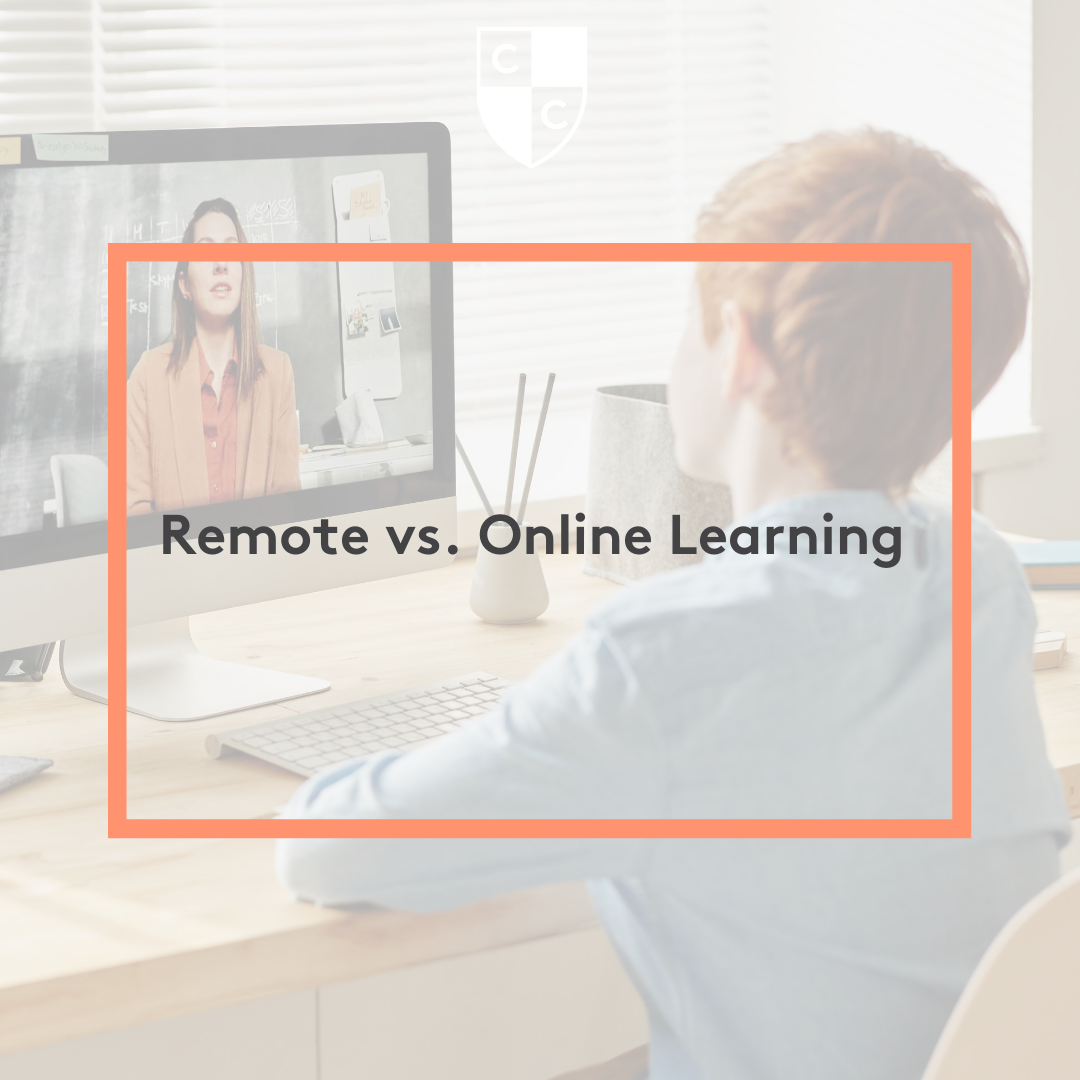 With students unable to currently attend school in person, students, teachers, and staff are working to improve education at all levels. Some universities now find the need to articulate the difference between Remote classes and Online classes. This distinction allows us to think through some important issues in distance learning that can help us enrich virtual learning both during and after the pandemic.
The college where I work in academic support uses the terms synchronous vs. asynchronous learning, which correspond to remote and online learning, respectively. Synchronous would refer to learning at the same time, meaning in a virtual classroom. In this remote model, students use video conferencing software like Zoom to attend class in a traditional way. This works quite well as a substitute for normal class procedures. Students and teachers can share their screen in order to present material, edit writing, or practice math problems.
K-12 coursework should and in most cases will follow a remote model. Younger students generally lack the organization and motivation to follow a course sequence "on their own." However, most universities already offer online, asynchronous, courses and may pursue a mix of remote, online, and hybrid classes in the summer and fall of 2020.
Acknowledging that I don't prefer this format, what then are the advantages of asynchronous, online classes? Freedom. These asynchronous, online courses allow students to complete the course according to their own schedule. This provides an important opportunity for students with difficult schedules due to work or family commitments. These online courses will continue to serve this necessary function in facilitating education, primarily for working adults.
However, students, parents, and teachers should be learning and expanding the possibilities of remote learning, especially for students who are neither adults nor experienced in higher education. Like anything, it just takes practice, but remote learning can be rich and nearly identical to in-classroom learning. Using tools like "breakout rooms" for group work, whiteboards for math practice, and screensharing for live reading and writing, classes can function virtually. Furthermore, the extracurricular requirements of school—let's call them learning to be social—also arise in the virtual classroom. Things like attendance, punctuality, professionalism, courtesy, active listening, respect—all of these may be points of accountability in remote learning. This socialization process has long been recognized as a value of school beyond academic knowledge, and it may continue in the virtual school as long as we need it to.
In sum, the limits to remote learning—differentiated from online learning by its synchronous nature—are only measures of our creative and technical abilities as a globalized society. As with physical schools, there are dramatic differences in quality and access to education that need to be constantly addressed in remote learning, but parents and students should know and feel confident that the potential for learning and personal growth during this global pandemic has not disappeared nor become dehumanized; it marches on through remote but very real connection.