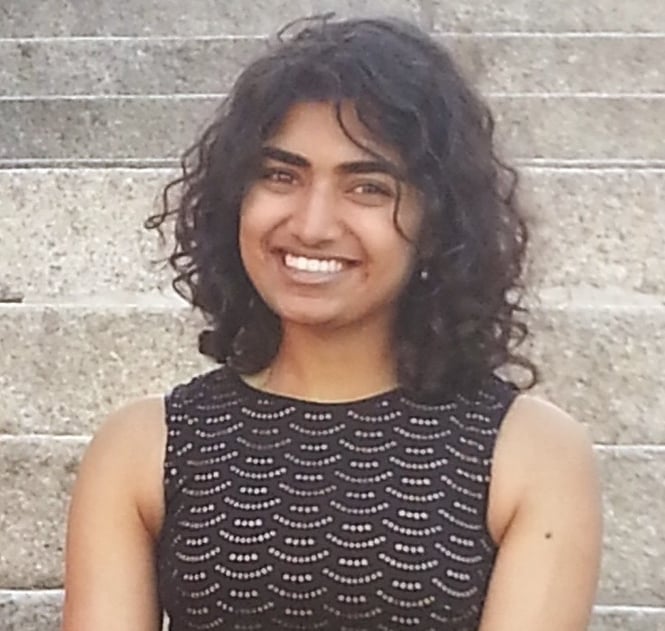 This week we're spotlighting Nikita, who joined the Cambridge Coaching team in Boston in 2014 as an SAT, PSAT, and MCAT tutor. She's a test expert who's sure to give great advice on SAT tutoring approaches.
What's helpful about working with a private tutor for the SAT?
A private tutor can take the time to specifically get to know your strengths and weaknesses based on diagnostic tests, practice problems, and prior test performances. In a big class, it's easier to get lost or spend time on material you don't really need to work on, whereas a tutor will always customize syllabi and focus on areas that will specifically benefit you.
What's your overall philosophy to teaching the SAT?
Every section, except for the essay, can be broken down into 'content' work, and 'critical thinking' work. The content work is often easier for students to do by themselves -- they can memorize vocab words, read literature, and review old math courses -- that can be reviewed briefly by tutors to clarify any unclear areas. The critical thinking areas are harder and merit more discussion.
Certain question type sin the math section benefit from certain problem solving skills -- for instance, if you aren't really comfortable solving inequalities, it can be better to plug in answer choices (start from the middle!) than to try to manipulate equations.
Recognizing the question types in the reading comprehension section can be really useful; if you know you're answering a main idea question, you know you have to confirm your answer choice with information from throughout the passage, as opposed to a detail question that is only looking at a couple sentences.
Relationships between words and phrases are important in the writing section, it's important to make sure students can understand keywords and predict the types of answers they are looking for.
What's your approach to teaching the essay?
The SAT essay, for better or for worse, is really formulaic. I think it's important to get at least 4 paragraphs in there -- an intro, conclusion, and two example paragraphs. The examples should be from different 'fields' if possible, so you shouldn't be using two political examples or two personal examples if you can help it. The intro and conclusion should really be just that -- introducing your examples and your thesis, and then wrapping up at the end to pull everything back together. Each paragraph isn't going to be more than a couple sentences long unless you're a speed writer. I generally break it down with 3 minutes for planning at the beginning, 2 minutes for proofreading at the end, and then 5 minutes per paragraph.
What are the three most important things you think all SAT students should know?
Don't place an undue amount of value on this exam. It is definitely important, and most colleges will use it as an important factor in their consideration of your application, but I think that your high school GPA is more important, and especially now, a high GPA and standardized test scores aren't everything. It's important to stay well-rounded and pursue the activities that you like, so don't let the SAT be all-consuming when you're studying!
The SAT can be conquered! Working on strategies of elimination and problem solving, as well as drilling some of the basics like math formulas and vocab words, will really help you to succeed on the test.
You can't cram for the SAT. You can raise your score by a certain amount in a short period of time by memorization, but it's really the critical thinking skills that develop over time that will help you to achieve your full potential.
What's the most common SAT fear you see among incoming students?
People get pretty worried about the essay. The prompts are usually different from what people see in school, and there isn't time to write a well-constructed 5 paragraph essay, so students don't know how to approach it.

How do I get the most out of tutoring?
It's important to recognize that tutors can't help you perform well on an exam unless you are really doing the bulk of the work. We can customize schedules, pick out targeted problems, and guide you through the areas we feel are important, but ultimately, you are the one taking the exam and the one who has to memorize the vocabulary, formulas, and testing strategies.
Following your syllabus and communicating with your tutor are exceptionally important. Your tutor will try to create a plan that she thinks is best for you, but if using flashcards isn't your thing, you have to let her know sooner rather than later so you can both adapt.
How much time should I dedicate to studying for the SAT?
Generally, you're going to be studying for the SAT along with taking coursework and maintaining extracurricular activities (and a life!), so you probably won't be putting in more than 3-4 hours a week. If that's the case, I think about 3 months is a reasonable goal. If it is the summer or another free period of time and you're able to put in more hours, you can cut that down to a month, month and a half. You should definitely try to take at least 5 practice tests before you take the SAT -- they're the best way to learn.
What are your thoughts about the new SAT?
The new SAT definitely focuses much more on analytical and critical thinking, as opposed to strictly applying formulas and vocabulary words. There's a much greater emphasis on reading graphs and interpreting data in the verbal sections, and some basic science concepts in the math sections. Ultimately, though, the question types are the same, and many of the strategies and focuses from the old SAT will still apply to the new one.
Read Nikita's tutor bio:
Nikita likes to say that she was raised in New Jersey but educated in Massachusetts. She is originally from a small town in northern New Jersey, and attended high school at Phillips Academy in Andover as a boarding student. She was a National Merit Scholar and went on to attend Tufts University, where she majored in Biomedical Engineering and minored in education. During her summers in college, she interned at NASA's Glenn Research Center and had the opportunity to publish multiple papers, traveling both domestically and abroad to present her research. She graduated summa cum laude from Tufts, having made Dean's List all eight semesters, and was a member of the Tau Beta Pi engineering honor society. She is continuing to develop her love of Boston at the Boston University School of Medicine as a recipient of a four year Dean's Scholarship.
Nikita has been actively tutoring and mentoring since her time at Andover, where she participated in and went on to lead a program to prepare underserved local students for the secondary school application process. At Tufts, she was an executive board member of an outreach program that designed and implemented STEM curricula in Boston-area elementary schools. She was the mentorship chair of the Tufts Pre-Medical Society and serves as a NASA Student Ambassador. As an active member of her campus EMS squad, Nikita served as a teaching assistant for the Emergency Medical Technician class at Tufts for two years. She was also an intern at the Museum of Science in Boston, managing and facilitating a partnership program with the museum and a high school focusing on research and development classes for the students. The summer before starting medical school, she had the opportunity to teach Scratch programming at a summer camp in Puerto Rico.
Outside of academics, Nikita likes to cook, read, run, and explore new places. The most used apps on her phone are Yelp, Foodgawker, and the daily New York Times crossword puzzle.
Looking to work with our SAT tutor Nikita in Boston ? Feel free to get in touch! Cambridge Coaching offers private in-person tutoring in New York City and Boston, and online tutoring around the world.