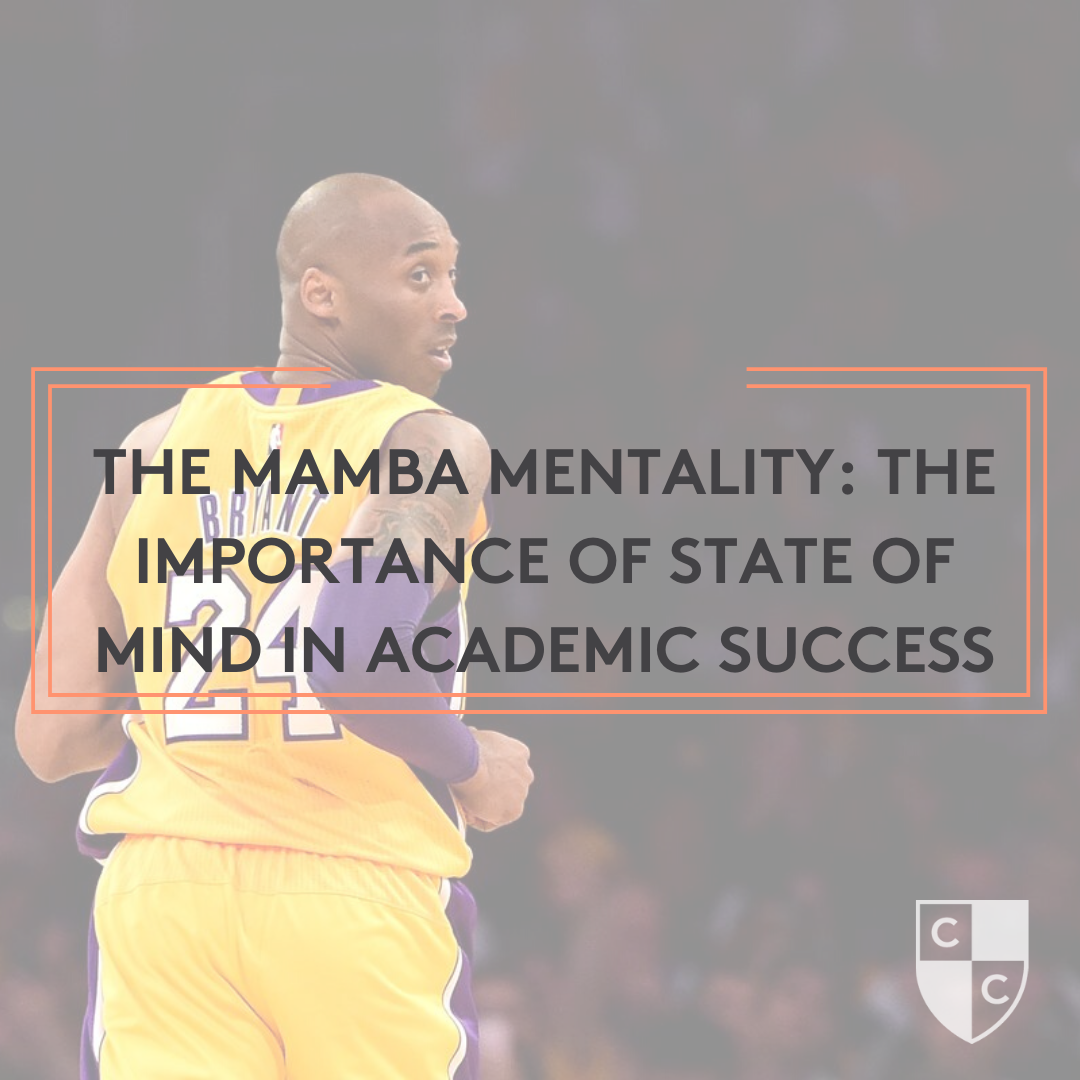 As someone who has been studying psychology for the past decade, I know one of the key ingredients to academic success is state of mind. I started my undergraduate journey at UCLA, and am ending my residency at University of Pennsylvania – I've had my fair share of schooling! Over the years, I have developed a phrase for my positive state of mind; it is called "mamba mentality", after the late Kobe. Since I'm a native Angelino and grew up in a generation admiring him, I thought it would be valuable to explain some principles of the "mamba mentality." This approach – I promise you – will help you become resilient and achieve success. Here are some takeaways:
Be curious and ask questions.
As Kobe wrote, "Why reinvent the wheel when you can just talk to the wheels that were created before?" This is your chance to learn important lessons from those who have walked the path. No one is expected to have all the answers, but you have the power to search for the answers you need. You've already gotten a start on this because you are here, looking for answers! The more relationships you are able to cultivate, the more you will learn. Increasing flexibility in your thinking by absorbing information from others is going to help you make the most informed decisions, and that's key to helping you achieve your goals.
Prepare.
You aren't going to be sitting and watching basketball tapes to learn offensive plays of an opposing team, but you will have to do some version of preparation for whatever goal it is you're working towards. If you are feeling overwhelmed with what your goal even is or what preparation looks like, that's where a tutor (like me!) can be very helpful! A trusted mentor, tutor, or teacher can help enhance your executive functioning skills to ensure you create structure, remain organized, and task-focused to accomplish your goals. Attention to detail is also a crucial aspect of being prepared – it may be the difference between you getting into grad school or being rejected. Trust me, I've sat in on review committees.
Be dedicated and persevere.
Speaking of rejection, it's a process of life. Life is inevitably going to throw you road blocks (if it hasn't already) no matter what you are doing. The key is to maintain an open mindset that you can overcome whatever challenge is getting in your way. When you are self-motivated and dedicated to your end game, you will find solutions to your roadblocks, which will support the creation of a stronger version of yourself as you work towards your purpose. The Black Mamba said, "You can't achieve greatness by walking a straight line." Part of the process is to have patience with the winding road with you, and to remember your capacity for success with true dedication and discipline.
No matter what you are working towards, the "mamba mentality" reminds us the importance of the process in reaching your goals.
"Life's too short to get bogged down and be discouraged. You have to keep moving. You have to keep going. Put one foot in front of the other, smile, and keep on rolling." –Kobe Bryant