I am often asked the question, "Brooke how do you study for biology?" We know to use practice problems to study for physics, or pathway diagrams for chemistry, but biology is different: it is a lot of memorizations!
So here are some tips to better study biology.
Draw
Quiz
Perspective
1. Draw
Many things in biology are hard to memorize by just simply reading a textbook. That's not to say that it is impossible, but it certainly is challenging (especially for me). What I do to overcome this is to draw out pathways when applicable. For example, if you are learning about mitosis, practice drawing out each step in the pathway. You don't have to be a phenomenal artist, but the simple act of putting pencil to paper can help solidify the information.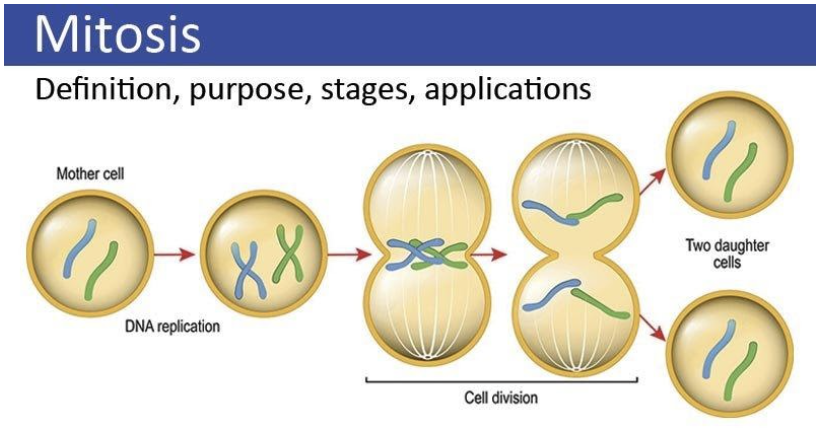 2. Quiz
Making information into a game or simply a small quiz is a fun way to solidify the material. You can ask questions like what is the cell cycle? In what stage does myosin hydrolyze ATP? How many chromosomes are found at the end of meiosis? Etc. In my experience, this is best done with friends or family, but you can quiz yourself too! Not only do you benefit from answering the questions, but you also double benefit by creating the questions. Now THAT is a win-win!
3. Perspective
All disciplines require some standard memorization. But there is more to biology than that. Think of it like this: biology, or life, had to evolve in unique ways under the rules of physics and chemistry. We can't just breathe water, for example, because our bodies evolved under the rules of physics and chemistry to be adapt in our land environment. When you shift your perspective of what biology is, it is easier to understand and anticipate how it works.
For example, take the electron transport chain in respiration. Both physics and chemistry are at play here. Starting from left to right the NADH drops off electrons at the protein carrier I complex. Because the protein Q has a higher electron affinity (aka it wants those electrons more than protein I), the electrons move from protein I to protein Q. Similarly, physics is also abundantly at play. Hydrogen atoms are pumped into the orange space by proteins I-IV. Now there are so many hydrogen atoms in the orange space and little in the yellow space, those hydrogens in the orange space naturally want to move into the yellow space. They enter the yellow space through the ATP synthase protein and act as an energy source or force to turn the protein and generate ATP.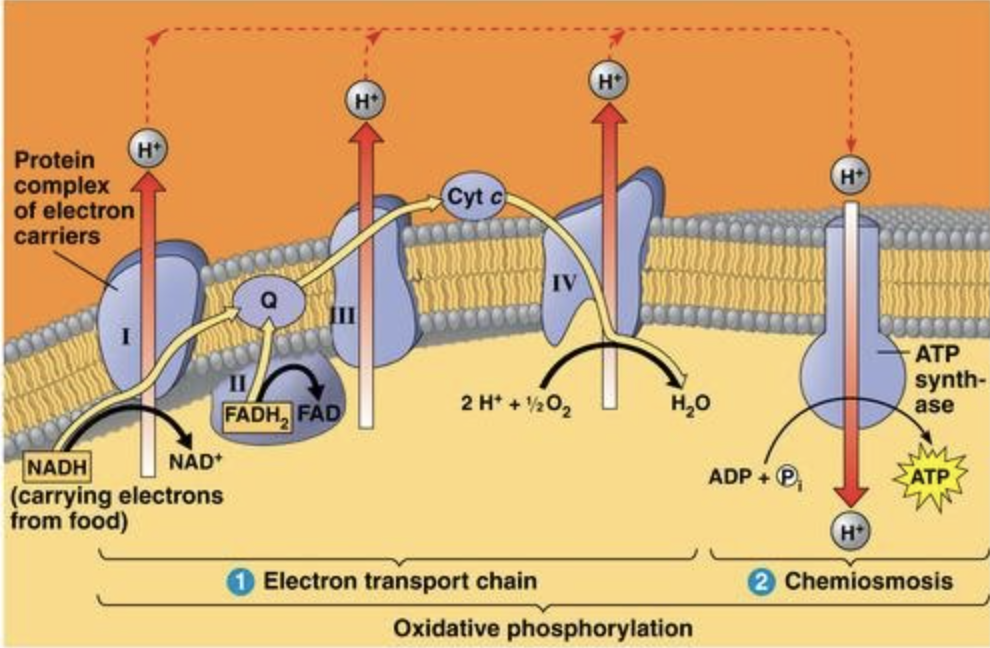 Conclusion
They say practice makes perfect, and….it's true. Practice is the key to developing skills in any discipline. For biology you can practice by drawing out mechanisms, quizzing yourself and others, and shifting your perspective.