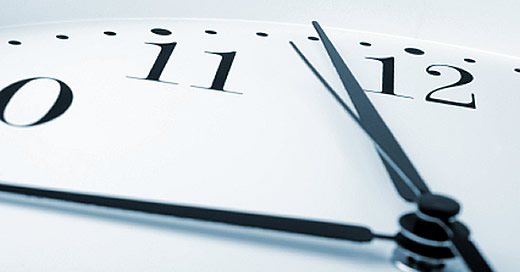 Many sophomores and juniors—along with their parents—are thinking about college right now. Though so many have whittled down a balanced list of schools, many applicants and their families have difficulty deciding when to apply.
That's because many schools have provided students with a choice: to apply early decision, early action, or regular decision. Though there are many strategies to approaching this decision, one thing is for sure: there are both benefits and draw backs to opting for ED. Though it is best to handle this decision on a case-by-case basis, here are some common questions that will help you make your decision.
First off, what is the difference between Early Action (EA) and Early Decision (ED)?
The simplest difference between Early Action and Early Decision is that Early Action is nonbinding, while Early Decision is binding.
Early Action
Applicants who opt to apply Early Action can apply to multiple EA schools, and will hear back earlier than their regular decision schools. They can choose to decline their EA schools before the May 1 deadline. Students who apply EA can also be "deferred" to the Regular Decision, though this procedure varies from school to school. Your top priority should be to submit the strongest and most competitive application you have – don't be tempted to rush your application to get a small edge. If applying Regular Decision yields a stronger application, you should wait.
Early Decision
Early Decision schools are binding, meaning if you're accepted, you have to go. Naturally, applying ED means you need to settle on one single school. It usually requires some sort of signed agreement that indicates intention to enroll upon admission. This means the student is expected to withdraw all other pending applications should they choose to apply ED.
What are the benefits of applying ED?
Applying ED usually improves your odds of being admitted to a school, sometimes significantly. According to IvyCoach, Brown admitted 18.5% of their ED applicants, while only admitting 8.1% of their Regular Decision. At Columbia, compare the 19.2% of ED accepted to the 5.6% RD. Harvard had one of the most significant differences, comparing the 3.8% of RD acceptances to the 18.4% ED.
And then there's the timing benefit: applying ED means you'll be the first to know where you're spending the next 4 years, and will save months of anxiety!
What should I consider when applying ED?
You should be sure
It goes without saying that your Early Decision school should be your best choice, though keep in mind that this may not mean your first choice. Many students apply to their impossible dream school in ED, and waste the opportunity to use that advantage on a more realistic reach. Be sure that you're being strategic about selecting the best fit, which can oftentimes be the trickiest component of the decision.
Consider your junior year
Remember when I said, when applying EA, you should be certain that your application is just as strong as if you applied RD? Well, the same holds true for ED. This means that if you've had a weaker junior year, it may be beneficial to hold off on ED so you can round out your profile with a strong senior year.
Finally, financial aid
School policies vary, but you should be sure that the ED school you settle on can accommodate your financial need. Places like Vanderbilt will meet 100% of the demonstrated financial needs of an applicant, though other schools won't. This means that you must accept the school's acceptance letter, even if another school offers you a more competitive package.
You should keep in mind that you can withdraw from ED if your family can't afford the package offered; however, this means that you forfeit your ability to apply ED elsewhere.
Are you interested in talking out the decision between Early Decision, Early Action, and Regular with an expert? Contact us to be paired with one of our incredible college coaches.
Would you like to know more about the college application process, as written by some of our own coaches and tutors? Read on below!