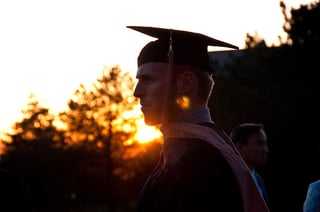 Yes, you can apply to 50+ schools and every year, there are students that do. However, if you build a strong college list there is no need to exhaust yourself by applying to too many schools. I always recommend students prepare a list of nine to twelve schools. Personally, I think nine is plenty but I understand the security that comes with submitting twelve applications. When thinking of your list, it's best to be honest with yourself and place schools into three categories; reach, match, and likely. I recommend having three schools in each category, thus nine applications, but I know that some students do prefer to have four to five match schools. Below, I shared a breakdown of how to determine if a school is a Reach, Match, or Likely based on your ACT scores (one of many factors to consider when building a list.) To construct the strongest possible list, I recommend consulting a College Coach through Cambridge Coaching or scheduling an appointment with your Guidance Counselor at school.
Reach
A school is considered a reach if you have most of the credentials of previously accepted students but are slightly below the average with one or two of the criteria. For example, if the posted mean 50% of accepted students had an average ACT score in the 28-31 range and you have a 26, this would be a reach.
Match
A match school is one where you fall into their mean 50% of accepted students. To stay consistent with the scenario above, for the school with an average ACT range of 28-31, your score of 30 would make this school a match.
Likely
For a school to be a likely, meaning you will likely be offered a seat in their incoming class, you should be above the middle 50% of their accepted students. If you applied to the same school mentioned above with an average ACT of 28-31 and your score was a 34, this school could be considered a likely for you in terms of test scores.
For this example, I only shared the process for standardized test scores. You'll want to classify schools as Reach, Match, or Likely based not only on standardized test scores, but also your GPA, the rigor of your senior year course load, your class rank, and the robustness of your extracurricular activities. Constructing a strong list for yourself can be overwhelming which is why seeking expertise when building your list is a strong first step in initiating this exciting process.
Are you interested in teaming up with a college coach to help you reach your goals?
Looking for more guidance in the college admissions process?