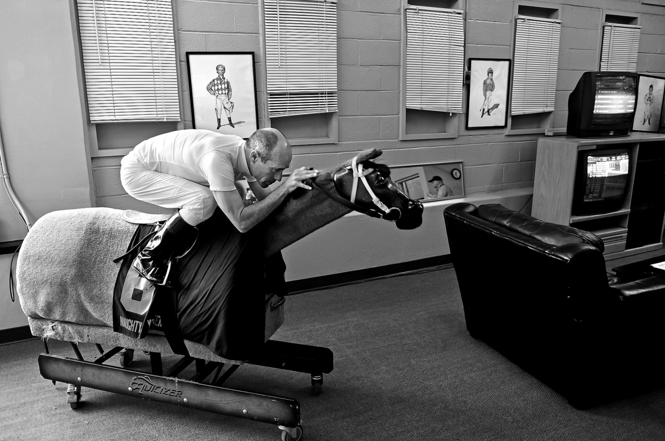 Of the two essays on the analytical writing section, most students find the issue essay to be the hardest. It requires creative use of existing knowledge to deliver an original, nuanced, and detailed perspective on a new topic in just half an hour. To prepare, students need a clear order of operations and concrete tools for organizing their own knowledge around many different, unpredictable prompts.
1) How to select prompts for practice
Once you have a handle on the scoring criteria, the best way to start preparing for the issue essay is to jump right in and respond to a prompt within the 30 minute time limit. There is a large pool of prompts, and on test day, you won't have control over which one you're assigned. So when you are preparing, rather than looking for a prompt that speaks to you, just choose one at random and write your response.
2) Allocating time when writing
Begin your 30 minutes by creating an outline, with a thesis and several phrases sentences per paragraph. Spend 3-4 minutes on this stage, and then nearly all the rest of your time writing the essay, and then if you have time, spend 1-2 minutes at the end proofreading to make sure you didn't leave a key sentence or critical transition out of a body paragraph.
Write your body paragraphs first and your introduction last, after you're clear on the path your argument takes. The introduction's main purpose is to acknowledge the importance and complexity of the issue before narrowing down to a guiding thesis. The conclusion summarizes the argument very briefly, ideally with slightly different wording or a fresh presentation of the ideas described above.
3) Getting your Score
When you've finished writing, you have a few options for scoring. If you want immediate feedback, you can submit your essay online to ETS' ScoreItNow automated essay scoring software and get a score back within a matter of seconds. ScoreItNow gives a pretty accurate prediction of what score the essay would earn on test day. If you'd like individualized feedback to help you improve your writing, then share your work with your tutor, who will be more than happy to help you take your writing to the next level!
4) Activate your prior knowledge through structured brainstorming and an untimed essay
Once you've written a practice essay, it's time to hone in on the brainstorming part of the process in order to better prepare for the diversity of prompts and practice mobilizing your knowledge effectively. Since the goal is to write a thoughtful, fluent essay in just half an hour, your best bet is to focus on topics you know well.
Look over three to five different prompts and consider what content from your own school and work experience would make for strong, detailed evidence that you could reproduce at a moment's notice for one or more of these prompts. Consider your areas of academic study, your work experience, and other topics of interest, such as current events or other issues about which you enjoy learning. Pick two topics about which you are knowledgeable, and for each one, write an untimed essay of a length similar (within 50 words) to the sample essays with scores that you'd like to achieve. This should take you around around 45 minutes, and no longer than 60. At this stage, you're crafting an ideal essay that you'll use as a brainstorming and study tool, rather than a completely realistic version of what you'll be able to write in 30 minutes on test day.
Here is an example:
Since I recently worked at a civic media lab, I could write about the challenges of engaging diverse stakeholders in technology-assisted learning and deliberation about issues of shared concern. Since I follow Black Lives Matter in the news, I might write about that movement as a prime example social media used for the goal of equal participation in civic life. (For readers unfamiliar with the term, "civic media" typically refers to technologically supported tools for mediating civic life, ranging from the use of twitter and smartphone videos in the Arab Spring to Boston's See-Click-Fix app available for smart phones.) These "knowledge banks" could provide all or at least some of the compelling evidence for an issue essay. The knowledge and experience I described above have clear and immediate connections to over a dozen of the many topics listed in GRE Issue Essay Pool, including:
As people rely more and more on technology to solve problems, the ability of humans to think for themselves will surely deteriorate.

To understand the most important characteristics of a society, one must study its major cities.

Scandals are useful because they focus our attention on problems in ways that no speaker or reformer ever could.

Governments must ensure that their major cities receive the financial support they need in order to thrive.

Claim: In any field—business, politics, education, government—those in power should step down after five years. Reason: The surest path to success for any enterprise is revitalization through new leadership.

In any field of endeavor, it is impossible to make a significant contribution without first being strongly influenced by past achievements within that field.
Become an agile essay writer by practicing those 3-4 minutes of brainstorming again and again
Use this ideal essay as a guiding example to help you develop other parts of your knowledge and experience into evidence for new issue essays. Now that you've practiced articulating your own knowledge in depth for the issue essay prompts, you're better equipped for quick brainstorming. Start to focus on the 3-4 minute brainstorming process: Choose a topic and random, see how much of an outline you can develop in 3-4 minutes. Then, move on to the next topic and short brainstorm session. This process will help you become an agile curator of your own knowledge for whatever new prompt you face.
Alternate between brainstorming and writing a full essay
As the test day approaches, you'll want to alternate writing 30-minute practice essays with 3-4 minute brainstorm sessions for additional prompts. If you find that you struggle with providing sufficient detail, you may find it helpful to write another model essay or two to flesh out details that you can have on reserve and likely repurpose on test day. If you find that your brainstorming process is slow, work on that. Some students who are more divergent thinkers prefer to take each prompt as a chance to explore an entirely new topic; for these students,I recommend practicing exclusively within the half-hour time limit on a range of new topics. Capitalize on customized tutor feedback whenever possible, and use ScoreItNow as a backup.
Four to six issue essays is plenty of practice
Most students reach their maximum score after writing just a handful of essays. The details above are meant to clarify the best use of this limited time. For individualized advice, don't hesitate to contact your tutor!
Want some structure and guidance from the pros?
More on the GRE:
The GRE Tutor: The Unexpected Key to the Analyze an Argument Essay
The GRE Tutor: Outfoxing the Quantitative Reasoning Section