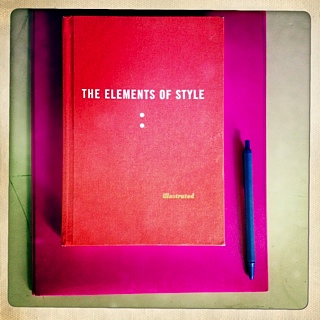 Hi readers —
So far, in this blog, I have discussed the need for structure in expository writing, writer's block, how to find and screen for good writing tutors, and exam writing tips. A hodgepodge of writing topics! Starting right now, I will be writing individually about the elements of a good essay with suggestions on how to become good at developing these elements.
The thesis statement is the DNA of your essay. No essay can be born without it. No matter how many good observations you have, if you don't have thesis statement, you don't have an essay.
Herewith, some tips regarding your thesis statement:
A good thesis begins by reading carefully. Use a pencil when you're reading.
Next, come up with a topic that is sufficiently narrow to argue effectively in 3-5 pages, yet intriguing enough to sustain a competent reader's interest.
Within this topic, think of a specific question you'd like to answer. Go back to the text (I am an English person, so for me, it is always the "text," but for you, it might be the "lab report," or the "statistical data table" – it does not matter. Go back to it!) and see what kinds of answers it provides.
The text should generate the paper. Do not force the text to "fit into" an argument. That is, look at your evidence and ask yourself what it wants to say. Don't jam it into a pre-existing argument. Let it sing a little.
A thesis is a provocative, challenging, and interesting argument. It should be contentious; if everyone agrees with it, it's not a thesis. It should not be self-evident.
A pattern is not a thesis. A real thesis should answer the "So what?" question. It should explain why patterns/observations/contradictions etc. are important or relevant.
A thesis should be one to three sentences.
Circling back, remember point #1: Read with a pencil.
Then, you will always have something to look back at. Underline, make notes, mark anything that feels weird, interesting, happy, sad – mark anything you notice. Don't obsess about what you're underlining. Over time, believe it or not, you will develop a style for annotating your material; for now, go with what feels right.
Above all, do not reach for what you should be observing or what your thesis should be – allow yourself to be the source of an insight. Teachers can tell – and often revel in – this attempt, even if it has a handful a grammatical errors and clunky moments. If you are trying to be creative, a good teacher will see your effort and reward it.
Good luck – and enjoy!
The Expository Writer