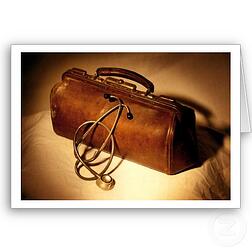 The MD/PhD admissions process is often time consuming, and anxiety provoking. There are over a hundred MD/PhD programs across the country. Some of them are funded in part by the NIH (MSTP) while others are funded privately (non MSTP). Overall, there are about 4500 students participating in these highly competitive programs across the country. With so many programs, the selectivity of these programs and the high cost of applying, choosing how many programs to apply to and which programs to apply to can be daunting. In our post we'll give you some tips on navigating this process without breaking the bank.
How many schools should I apply to?
Students often make the mistake of applying to a large number of schools. This can cause a serious dent in your wallet, and can consume a lot of your time (which is very valuable). The strategy you used to apply to colleges should also be employed here. You should take a look at your credentials, and how they compare to the averages for the schools you're interested in. If you surpass those averages, these schools should be considered a safe bet. If you're below what the average student scores look like at that school, it should be considered a reach. Your list should include 3-4 safety schools, 3-4 good fits, and 3-4 reach schools. Having a list of 9-12 schools equally distributed amongst these groups will ensure MD/PhD admission success. DO NOT allow your anxiety to take control, causing you to apply to 27 schools!
How do I differentiate between programs?
As an MD/PhD you will spend your life transitioning between two very different worlds. Since you have to be a part of both of these worlds, it's important to get as much information about both aspects. Look into the curriculum for the medical school: Is it more traditionally lecture based or is it based on the model of problem based learning (PBL) where students work in groups facilitated by faculty. Think about what kind of person you are and which type of learning works best for you. Research is the other major factor for MD/PhD students. If you are interested in a particular field of research, ensure that there are enough faculty members there so that you have a large number of choices. You should NEVER choose a school because there is a SINGLE faculty member that you would like to work with. When in doubt, email those programs and inquire about the availability of the faculty you are interested in and if there have been any other students
Can I apply MD only to some schools?
Perhaps you want to attend a particular medical school. Some students will apply MD only to some schools in order to increase their chances for admission (as there are more MD spots than MD/PhD). While this is allowed, this can come out during an interview, and can call into question your commitment to pursuing a joint degree and lead to MD/PhD admissions disaster. If you are willing to apply MD only to some schools you may want to reevaluate your choice to pursue a joint degree.
These are a few tips to help navigate through the process of MD/PhD admissions. Good Luck!