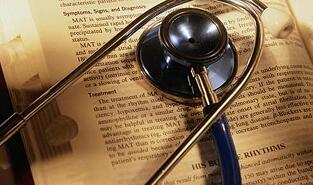 As the summer approaches, while many are getting ready for the beach, the pre-meds are preparing to hit the books. In this post, we'll give you the tips to create an effective study schedule, and build your confidence for test day!
There are several test dates for the MCAT in the summer, and is one of the most popular times for sitting for this anxiety provoking test. As your test date approaches, you may be filled with anxiety and despair. A detailed study schedule is an easy way to banish those feelings of fear, and prepare yourself for this exam.
An effective and detailed study plan is instrumental to achieving MCAT success and ultimately admissions to your dream medical school. Your MCAT tutor can be a great source to help you create a detailed and specific study plan. Here are just a few critical pieces:
Set a date!
Leaving it open ended is often a surefire way to promote anxiety around the test. Setting a date sets a time limit, and when the end is in site, it's a lot easier to work towards. Once you've got a date in mind, determine how much time you've got to prepare. In my opinion 1-3 months is optimal depending on how long ago you took some of those classes. Remember the Sn2 reaction? If organic chemistry seems like a foreign language, maybe you'd benefit from a few additional days of prep.
When can't you study?
We all have lives, and its important to make time for those things. Maybe you have a part time job? Full time job? Schedule all of these things into the calendar to accurately assess how much time you actually have to study (not just the number of days)
Schedule breaks!
No student can study around the clock. The biggest mistake people often make is studying all the time. Scheduling breaks are so important for processing information, and giving your brain a recharge. Read a book, see some friends, or go for a run. Whatever it is that you do to unwind, PUT IT ON YOUR CALENDAR!
Focus on your weaknesses first
In preparing for the exam, students often begin with their best subjects first. While this is a nice ego boost and builds confidence, the MCAT isn't going to test you solely on your best subjects. It is extremely important to tackle the topics with which you don't feel comfortable with first. This will allow you to spend more time on them, gaining proficiency (since you wont be worried about finishing your study schedule right before your test date). You will need time to get comfortable with those topics, and do a lot of practice. Starting these now, means you have more time to identify gaps in your knowledge and correct them before your test date
The other big mistake with students is that they often spend too much time doing one or the other, reviewing content or just doing questions. A good MCAT study schedule will balance both of these based on your skill level. Feeling like a particular topic is completely foreign to you? That's an indication that you need to spend a little more time on reviewing content. Feeling great about genetics, then focus your attention on practice. Gain proficiency in answering questions and your timing with practice. This means more time on the test for topics you are less comfortable with. Remember, the test is not just reviewing content, its assessing your ability to answer questions and demonstrate proficiency under a time crunch
These are just a few tips for crafting the perfect study schedule. Your MCAT tutor can help you identify areas of weakness. Good luck with your prep!