For years, countless prospective medical students have taken the MCAT in the hopes of improving their chances for medical school admissions or MD/PhD admissions. This year, the MCAT underwent a small change which altered the layout of the test. In this post, I (an MCAT tutor) will give you some background on the history of the test, how and why it's changed, and what that means for your preparation.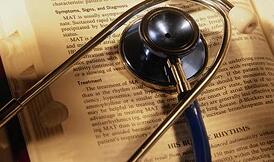 Let's look at the history of the test:
In the 1920s, dropout rates from US medical schools rose. In an attempt to ensure that students entering medical school were really prepared, the physician F.A. Moss and colleagues developed an exam, the "Scholastic Aptitude Test for Medical Students". This first exam focused on visual memory, scientific vocabulary and definitions, as well as logical reasoning.
In the time between 1956-1962, the test became a lot simpler:
It contained only four sections: verbal ability, quantitative ability, science achievement, and understanding modern society.
It became a multiple choice exam (thank goodness!).
Scores ranged from 200-800.
The section "understanding modern society" wasn't taken to be that important, but the rationale behind it was that this would give those who had a more liberal arts education an advantage.
Between 1977-1991, several more changes occurred. The general information section was removed, and the test began to look a lot more like it does today, focusing more on science and cognitive skills.
In 1992, the test became what it is today. But as this exam has had multiple incarnations over the years, it was only a matter of time before they changed it again!
The 2013 exam will completely remove the essay writing section, and there will be a new trial section in its place.
What exactly is in this trail section, you may asK? Well, for the 2013 exam, here's what you need to know about the trial section as you dive into standardized test preparation.
First of all, it DOESN"T count towards your score

It will be the last section of the test day and takes about 45 minutes

It will consist of 32 questions in biochemistry, biology, chemistry, and physics OR it will be 32 questions in psychology, sociology, and biology.
You may ask, why are they even including a trial section this year? Well, it all has to do with what the exam will look like in 2015. Rather than having the physical sciences, biological sciences, verbal reasoning, and a trial section, the new exam will have four new sections:
Biological and Biochemical Foundations of Living Systems
Chemical and Physical Foundations of Biological System
Psychological, Social, and Biological Foundations of Behavior
Critical Analysis and Reasoning Skills
While the names of the sections have changed, they still test the same basic concepts, except with a bit more focus on analysis and reasoning.
The biggest concern for most test takers is the new Psychological, Social, and Biological foundations section. The purpose of this section is really there to test your knowledge of "the ways in which psychological, social, and biological factors influence perceptions and reactions to the world; behavior, and behavior change; what people think about themselves and others; the cultural and social differences that influence well-being; and the relationships between social stratification, access to resources, and well-being".
So, what do you need in order to be prepared for this section?
The AAMC suggests that you should have 1 semester of introductory psychology, 1 semester of introductory sociology and two semesters of introductory biology. The great thing about this new section is that, as with the rest of the exam, there is a more of a focus on analyzing data and experiments, which means that the base knowledge you need to answer these questions is minimal. Its really about understanding and interpreting primary scientific data. For more information about the types of questions take a look at the AAMC website.
Overall the exam seems like it's in for a big change. This change, however, should not provoke too much anxiety. With the new emphasis on scientific inquiry and reasoning, you should expect more questions focused on the analysis of graphs and charts. If you have doubts about MCAT prep, reach out to an MCAT tutor and dig into test content and strategy, and finesse your study skills early.