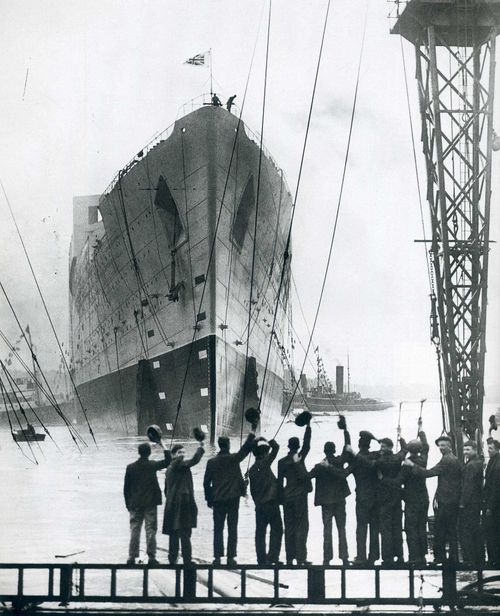 Don't get left behind on shore!
You have required coursework. You need to do bench research – and a publication or two couldn't hurt. Then there's the hospital volunteering, the MCAT (weren't standardized tests supposed to stop in high school?), the process of getting an inordinate number of recommendation letters, and an application process which requires more essays than you wrote in all of college for all your other classes, plus in-person interviews. You had dreams of studying abroad, but the innumerable requirements of the pre-med application process seem to keep you firmly grounded in your university.
But with a little planning (which you can absolutely accomplish – you're a pre-med, after all), you can in fact successfully apply to medical school and study abroad. There are three ways in which you might accomplish this:
Study abroad for a semester (a year is perhaps too ambitious), possibly combined with a summer, during college. Most students in American universities who study abroad do so in the second semester of their junior years. This is difficult for a pre-med student, who is often using this time to finalize recommendation letter requests, to check those last few application requirements, and to study for and take the MCAT. Consider studying abroad during your junior fall

. This might mean that you need to take a heavier course load during your sophomore year (perhaps you have to take all of your organic chemistry and physics in the same year): but you'll still be able accomplish your goal of studying abroad, and you'll be ready to study for and to take the MCAT during your junior year spring semester. If you choose this option, make sure you allow yourself plenty of runway to ensure that you fulfill all of the non pre-med course requirements of your university. Check with your advisor or registrar regarding credit acceptance from foreign universities and programs. Sometimes, universities award no course credit for foreign programs; other times, pass/fail credit is awarded, or credit is awarded only from particular universities or programs. You don't want to have to scramble for credits at the last minute.

Plan to study abroad after your senior year, before you start medical school. This is a difficult option, as it means you'll need to apply to medical school in your senior year, and at the same time, apply to various year-long programs of foreign work or study. Many medical schools are willing to permit accepted students to defer matriculation for one year (but never for two years) to take advantage of a structured study or work abroad opportunity. From the perspective of the medical school: a student enters who has additional life experience in interacting with people of different cultures.
Plan to study abroad after your senior year, before you start medical school, and apply for medical school while you are abroad. Many students choose this option because it allows them one more summer and one more academic year to develop their CVs and applications. The potential downsides of this option include: having to complete applications in areas of the world in which internet access isn't necessarily as reliable as you might like (if you choose to study or to work abroad in a developing country), and then having to complete your medical school interviews with the added challenge and expense of overseas flights. Because so many students choose this option, though, medical schools are generally willing to arrange your interviews for a particular month: for example, if you explain to a medical school admissions office that you are living abroad and will be back in the United States for the entire month of January and would appreciate if the office is able to schedule your interview during that month, most admissions offices will honor your request.
To achieve the experience of studying or working abroad, a premedical student must take into account additional considerations which are not part of the decision-making process for other students. A premedical student who wishes to study or to work abroad must also be prepared to plan in advance more than a non-premedical student might, in order to take advantage of study abroad opportunities while also fulfilling pre-medical requirements and ensuring availability for medical school admissions interviews. Still, on balance, any premedical student who wishes to study abroad should make the effort to do so: such experiences are both personally and professionally enriching and will assist in future clinical practice and patient interaction.