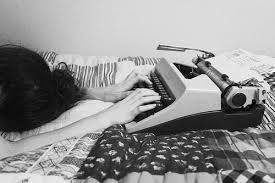 Not sure how to go about writing your college adissions essay? Fear not! We've all been there.
The college admissions essay is daunting. The possibility of writing about anything, and with the essay being such a central part of your application, can reduce even the most confident writer to a procrastinator of distinction. Regardless of the prompt you choose, the Common Application essay is a way for admissions committees to get a sense of who you are and what makes you tick. It therefore involves a fairly high level of introspection on one's life and goals, and thus why it can be so hard to write. But breaking the writer's block doesn't need to be as hard as you think. The key to coming up with good ideas for a college essay which speaks to who you are as a candidate and as a person (which, ultimately, is what you want to do) is to structure the brainstorm around a few core questions.
Here are three questions I often have my students think about which, in the past, have led to some great college essays. When considering them, do a brainstorm in whatever way you find most effective. Create a Google Doc and write down your ideas in bullet points, take a walk with a notepad and jot things down as you think of them, or discuss these prompts with one of your parents or friends.
Think about what drives you as a student.
You want to study astronomy, economics, or international relations in college. Great. OK, so why? Write down your motivations. Maybe your uncle loves astronomy, you've grown up looking at the stars, and you're motivated to look farther out into the universe than has previously been accomplished. Maybe you travelled to Central America in high school and it sparked an interest in the destructive role of some western trade policies, something which you want to challenge as an economist. Maybe conversations with an Arab neighbor spurred a curiosity in international relations and you're driven to challenge stereotypes in US foreign policymaking. All of these could be great bases for a college essay.
Ask yourself what makes you unique.
College admissions committees get thousands of applications each year from students who are, at least on paper, very similar. Their grade point averages are in the same range, their SAT scores are comparable, and their letters of recommendation are all complimentary.
In brainstorming your essay, think about what makes you different from other people. This doesn't mean you need to have written a book or started a foundation. It could be quite simple. It could be that you've lived in five different states. It could be that you've had an interesting mentor who was unusual in the role they played in your life. Or maybe you learned how to fix things when you were a kid because your dad is a mechanic. All of these are potential ideas that, when tied into a broader narrative about how they've shaped you as a person, can serve as the foundation for a memorable college essay.
Consider any experiences that—pardon the dramatics—changed your life.
Think about what events in your life have been significant in some deep way, have really affected who you are as a person. Identifying something that happened to you and has shaped you can be a good way to explain the kind of person you are and what motivates you as a student to a college admissions committee. Consider things like trips, internships, work, and so on. You don't need to have suffered a life-threatening sickness and survived only to have become interested in medicine. You could write about something as simple as a part-time job that has shaped you in some significant way.
Remember, what college admissions committees are looking for in your essay is to learn about who you are and what drives you as a person or student. These prompts should help you to find a topic that does that job well.
For more tips and tricks on expository writing, check out these other blog posts written by our writing tutors in New York and Boston: The Vital Importance of Writing Badly, Transitioning From One Paragraph to the Next, and How Do I Write a Good Thesis? Looking to work with an expository writing tutor on your essays? Feel free to get in touch! Cambridge Coaching offers private in-person tutoring in New York City and Boston, and online tutoring around the world.