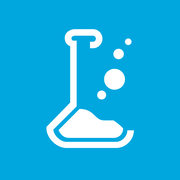 You really want to ace your AP Chemistry final, so you are planning this month's study sessions closely. Here are 5 Tips -- you can begin right now!
1. Create a List for Success
The first thing to do when beginning to review for your AP Chemistry final, is to list out each topic covered during the semester. Be sure to include the chapter title.
Example: Zumdahl Chapter 5: Gas Laws
After you do this, you should then write out the essential equations for that chapter. Pay attention to units and be careful with the meaning of each variable.
Example:

q is heat, m is mass, c is the specific heat, and delta T is the change in temperature. It is important to note that heat is measured in Joules, mass is measured in grams, the specific heat is reported in J/g* oC, and temperature is measured in degrees Celsius.
Once you know the topics to review as well as the key equations, you will have an awesome study guide that will serve you well over the next few weeks. Keep this guide with you so that if you have extra time at some point during the day, you can go over these key ideas.
2. Test Yourself!
Next tip? Begin testing yourself. What do you know really well, and what don't you know at this point? Your AP Chemistry teacher will be super impressed if you take these quizzes:
Go to this site and click on the chapter of interest. You will see a "self assessment" quiz. The quizzes are 10 questions each and you will receive instant feedback. It is a wonderful diagnostic!
For any questions you got wrong, go back to tip 1 and see if you were missing an equation or need to re-take notes on an essential concept. Testing yourself early is essential, and can be a game-changer during test preparations.
3. Go to Princeton... or just visit the College Board online.
Some student don't do this, but here is a secret: a lot of teachers use questions from here as free response questions on the final. Look for questions related to the topics the class covered this semester.
You can search online for "gas laws AP open-ended" and be directed to several free response questions. I recommend taking ~10-15 minutes each day for AP open-ended practice leading up to the exam.
4. Purchase and Utilize a Prep Book
Some students wait until April to purchase a prep book. You are going to buy one today. Then, you will find the pertinent chapters covered this semester, highlight the overview of each lesson, and then complete the multiple-choice in that lesson.
You can do the open-ended practice as time allows, since you will have already done a fair amount of practice on the College Board site.
The prep book reminds you not to lose the forest from the trees. What are the major ideas you need to know for each topic. Can you perfect those areas? The prep-book model harkens back to Tip 2. If you test yourself and collect diagnostic information, you will be able to hone in on specific areas to review. Your studying will be amped up 10-fold.
5. Review Through Crash-Course Type Videos
Well, as long as you are not falling asleep or talking on the phone while watching these videos, they can be super helpful as you start reviewing for the AP Chemistry final. Mr. Bergman is a renowned teacher, and his videos make a challenging subject pretty straightforward; how nice!
This is the one tip where you are also entertained. Save this tip for late evenings or car rides where you are the passenger. This tip is icing on the cake for a wonderful review.
Pro tip: It can be helpful to take notes on these videos and do the problems alongside Mr. Bergman!
As always, a Cambridge Coach can be helpful in guiding you through these 5 Tips. The trick is always to begin early and create a study plan. Know that you are capable and will go on to do great things after taking AP Chemistry. Interested in working with Marilyn or another Cambridge chemistry tutor?
Craving more on the topic of chemistry? Read the following blog posts: