Learning amino acid structures is a challenging part of biology and biochemistry coursework. Many students feel totally overwhelmed by the task. The best way to master this skill is lots of repetition (here is a link to a Sporcle quiz that may help you with the repetition part) but it can be helpful to have tricks and mnemonics to get you started. Below is a chart with some mnemonics and tricks that I have collected over the years-hopefully this will be a good jumping off point for your amino acid mastery!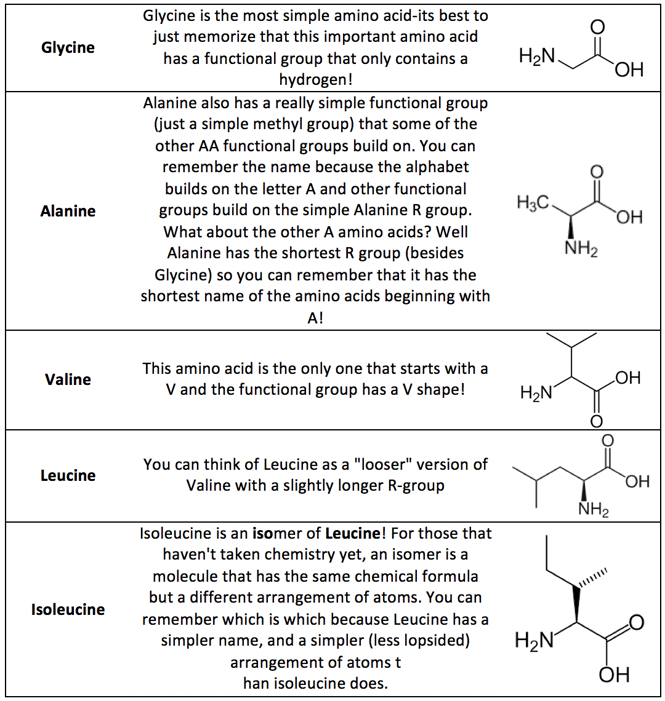 Moving right along...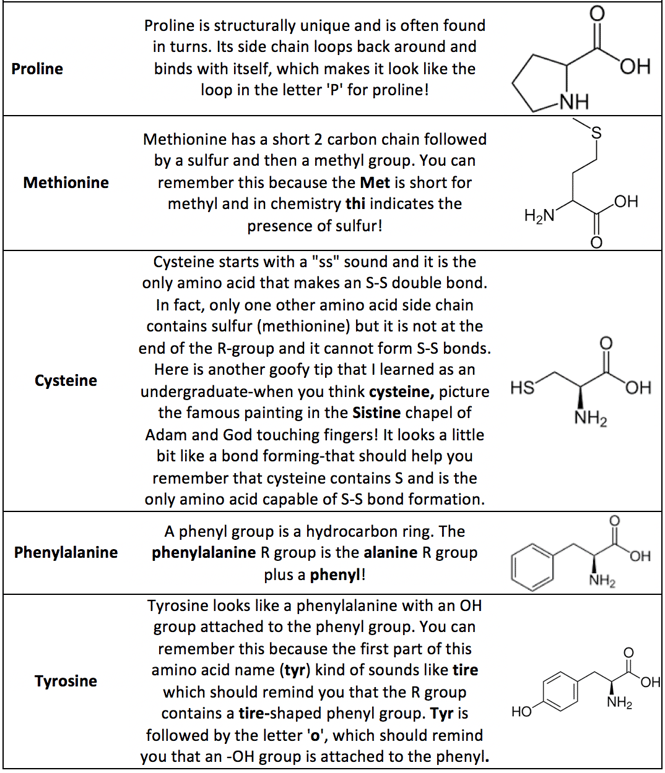 And of course, you can't forget...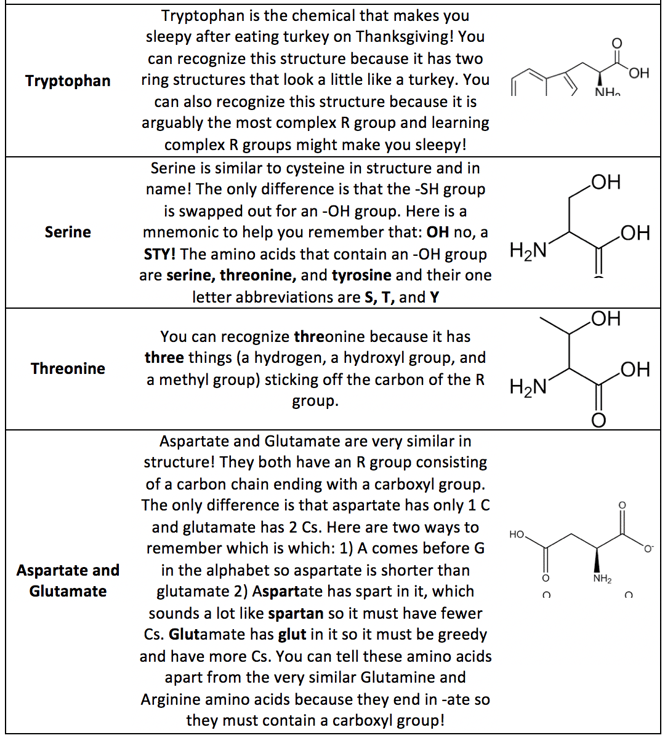 Last, but not least!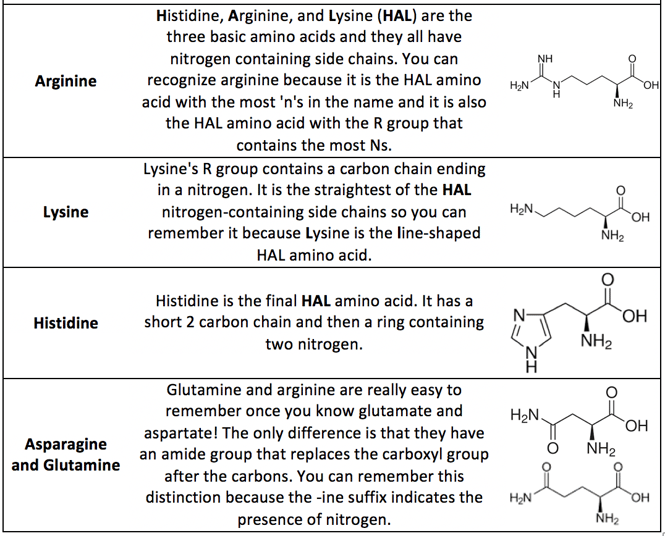 Now you have complete access to THE difinitive study key on amino acids!
Are you interested in being connected with one of our New York or Cambridge biology or biochemistry tutors?
Craving more tricks and tips on biology? Read some of our previous blog posts below!