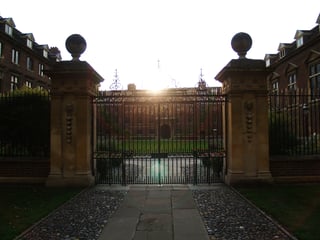 When high school juniors and seniors are putting their lists of schools together for college applications, they sometimes run into a paradox: on the one hand, there are so many colleges and universities they could apply to. On the other hand, everyone seems to be talking about just eight of them—the Ivy League (or maybe a few more if they're counting the Ivy Plus).This mindset can feel so limiting! It's probably not a good idea to base a school list on a set of colleges that are actually only grouped together because they were made an NCAA athletic conference in the 1950s, but it can also be overwhelming to try to sort through a massive guidebook to all the US colleges. Instead, this post will highlight some other types of colleges and universities that are very worth considering—if one or two jump out as appealing to you, I've included tips for how you can search for more schools of this type.
1. Small Liberal Arts Colleges
For a smart student looking for a rigorous, diverse academic experience and a supportive, tight-knit community, small liberal arts colleges (SLACs) are a great option! SLACs often hire their faculty from the most competitive graduate programs in the country and look for professors who are especially good at teaching. Students at SLACs take courses from across the liberal arts spectrum, meaning that they get a broad education in the humanities, social sciences, and natural sciences, along with a major in a particular subject. The website Liberal Arts Colleges, which advocates for SLACs, argues that liberal arts schools "set students up for long-term career success…because a liberal arts education prepares students for a workplace that is constantly changing." You can search their website by school region, size, or selectivity, or check out US News and World Report's National Liberal Arts College Rankings.
2. Public Universities
Public universities are an important part of the United States's public education system, and, depending on what state or city you live in, your local or regional public university might offer a high-quality education for a significantly lower price than private schools. While they sometimes get a bad reputation for being party schools or overemphasizing college athletics, keep in mind that private universities can have these problems too—it's worth considering each school on its own merits! Colleges like the City University of New York were started to ensure that all young adults, not just the "privileged few," could access a quality higher education, and land-grant universities were founded to improve education in science and engineering (although most now offer a wide variety of majors). If you want to combine a public university with a small-college feel, look for college honors programs, like this one at the University of Nebraska!
3. Women's Colleges and Historically Black Colleges and Universities
You probably already know that white men were able to go to enroll in college in the United States long before women or people of color. Although luckily, top schools now brag about recruiting more and more students from diverse backgrounds, people who were historically excluded from universities didn't just sit around and wait to get in—they made their own colleges! Today, women's colleges and historically black colleges and universities (HBCUs) have long histories of academic excellence, political activism, and vibrant campus cultures. Additionally, their demographic boundaries are expanding—many women's colleges, for example, are developing more inclusive policies on admitting trans* students. If you're interested in learning more, check out President Obama's White House Initiative on HBCUs and the Women's College Coalition!
4. International Schools
While many students study abroad at some point during college, you could choose to spend your entire college career in another country by enrolling directly at a university outside of the United States. You could stay relatively close to home in Canada, or go farther afield by applying to programs like NYU's campuses in Abu Dhabi and Shanghai or Yale's in Singapore. Keep in mind that, while programs run by American universities partnering with schools abroad often have much in common with the US college experience, most universities in other countries will have different admissions policies and curricula than what you are familiar with. For example, students at British universities choose only one subject to study before they start university and finish their Bachelor's coursework in three years. You can read more about getting admitted to top international universities elsewhere on our blog.
Of course, there are many more options than the four listed above—if you want more support thinking outside the box for your college applications and developing a robust list of exciting, rigorous schools to apply to (and then keeping track of all their application deadlines), reach out to Cambridge Coaching to find a college admissions consultant!
Want to read more on the college admissions? Read some of these fantastic blog posts below: